The creators of Life is Strange present their new project once again, a title that will join Xbox Series X, Xbox One and PC this August.
DONTNOT Entertainment has unveiled during the Xbox Games Showcase a new trailer and release date for the highly anticipated Tell Me Why. The new video game from the creators of Life is Strange will hit stores this August 27 with its first episode and the goal of surprising amateurs again in this way of interpreting narrative adventures with decision-making.
The game will put us in the shoes of two twin brothers, Tyler and Alyson, they must explore their memories in a small town in Alaska. In the trailer we can see a new preview of its gameplay. It will see the light on Xbox Series X, Xbox One and PC.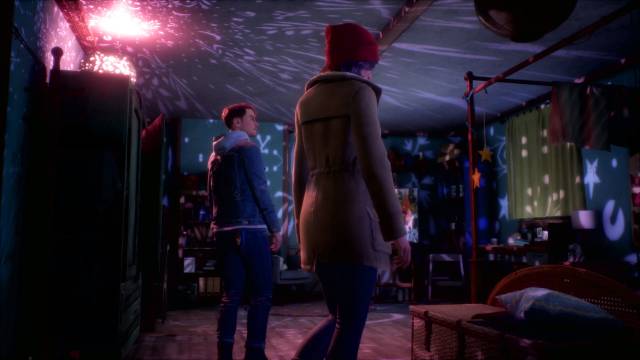 Tell me why
Xbox Series X, the world's most powerful console
"Xbox Series X is the biggest generational leap in SOC (system on a chip) and API design we've ever done with Microsoft," said Microsoft when it unveiled the Xbox Series X technical specifications months ago. We are talking about what is, for now, the most powerful console in the world. Its CPU will be equipped with 8 cores at 3.8 GHz, a custom Zen 2-type brain and a 12 TFLOPS GPU of power. That 7 nanometer processor will be accompanied by a 16 GB RAM with a bandwidth of 560 GB per second, while the SSD storage that users will be able to access will be 1 TB.
For the rest, we are facing a console that will fervently bet on 4K resolution at 60 FPS, options such as Quick Resume to resume games at any time and Smart Delivery as a smart purchase option: we buy video games that have accepted this modality. only once and we download it on any of our Xbox consoles, always the best version. Titles such as Assassin's Creed Valhalla, FIFA 21 or Cyberpunk 2077 are confirmed with this methodology. And we don't forget backwards compatibility, the most ambitious we've ever seen, with thousands of compatible games since its launch.
Xbox Series X will arrive in stores this Christmas accompanied by Xbox Game Pass since its launch, so that all the Xbox Game Studios titles that are released that first day will be incorporated into the subscription service. Notable titles like Halo: Infinite.