We kick off a series of entries to remember the most outstanding games of the year by genre. Today they play action adventures.
We are now in the penultimate week of the year, a time so marked by the Christmas celebrations – although in 2020 they are conditioned by the pandemic – as by the habit of remembering and reevaluating what the eleven (or so) previous months gave of themselves. The highlight will be, of course, the choice of the best game of the year, GOTY for friends, but limiting yourself to that would be like looking at a landscape through a funnel. In order to broaden your vision and remember a considerably greater number of the names that have marked this crazy 2020, with this we begin a series of articles that will spread throughout the week and will deal with different genres – as well as the inevitable indie stop – . Something that, in addition to its natural retrospective value, provides a good opportunity to address the concept of gender itself and its malleability.
Because it is easy to define a Tekken as a fight or a Tetris as a puzzle, but there are not few games that combine idiosyncratic elements of action, role playing, platforms or other categories commonly accepted as their own genres. Today, for example, we will deal with action adventures, games precisely defined by their condition as hybrids. From the cocktail of exploration, combat and puzzle-solving in the dungeons of a Zelda to the alternation between gunfights, stealth and narrative walks of The Last of Us, the adventures are an eclectic compendium that often includes several of the weights heavy each year. Some of those who would also have fit in it have moved to other more specific lists that will come out in the coming days, but this selection serves to warm up the engines.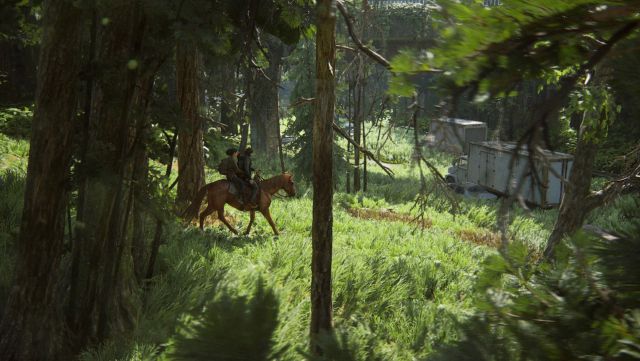 Journey to the Savage Planet
Developer: Typhoon Studios
Released: January 29
Platforms: PC, PS4, One, Switch
FreeGameTips Reviews (8.0)
We start the list with one of the first surprises of 2020 and a competent approach to an underutilized subgenre despite the solid foundations left by Metroid Prime almost two decades ago. Because Journey to the Savage Planet is essentially a first-person metroidvania that takes us to a remote alien planet (the title is no coincidence) to combine exploration with a significant degree of freedom, backtracking with unlocking new areas through the use of skills such as double jump and an electromagnetic hook or the scanning of creatures and other elements of the scenes to gather information. To this, Typhoon Studios also adds a slight farming component to upgrade secondary weapons or abilities, a more creative interaction with wildlife through food, and a very tart sense of humor, with room for satire and occasional childishness. It is not the most pretentious game, the combat hardly evolves and can be completed in a few hours, but almost a year later it remains a highly recommended adventure for fans of this class of titles.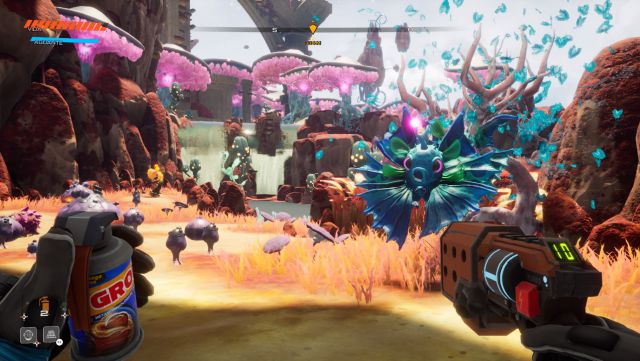 Watch Dogs: Legion
Developer: Ubisoft Toronto
Release: October 20
Platforms: PC, PS4, One, PS5, Series X / S, Stadia
FreeGameTips Reviews (8.3)
In 2014, during the previous console transition, Ubisoft launched into the arena of urban open worlds with the first Watch Dogs on platforms of old and new – the now old – generation. It was a logical move given his experience in large-scale sagas like Assassin's Creed or Far Cry, and the hacking of other people's mobiles or other terminals offered its own twist to differentiate it from Grand Theft Auto and the like. Its success was enough to motivate a sequel that took action from the streets of Chicago to those of San Francisco, and now Legion is once again bridging both generations and continents by locating in London. Although as or more interesting than the change of location is the new multi-character approach, with dozens of recruitable citizens who enjoy different aspects and backgrounds, as well as skills to match. Some offer advantages for combat, driving or infiltration, others also provide passive benefits for others, and others are simply appreciated because they would never fit in more conventional games. This versatility combines with the expanded hacking component and gives Watch Dogs Legion a more flexible and playful character than other sandboxes.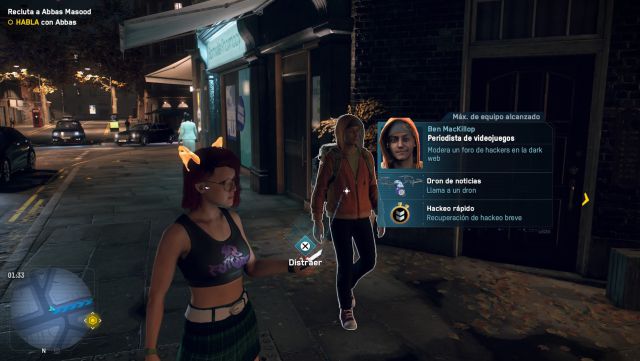 Immortals Fenyx Rising
Developer: Ubisoft Quebec
Release: December 3
Platforms: PC, PS4, One, PS5, Series X / S, Switch, Stadia
FreeGameTips Reviews (8.5)
We continue with Ubisoft because the French company has had a fairly full year and will even take time to return later. That was one of the potential problems faced by Immortals, a game once known as Gods & Monsters: by going out so close to its sister saga, Assassin's Creed, and doing so by revisiting Greece after Odyssey, it could end up being redundant. Fortunately, this was not the case thanks to his ability to adapt classic mythology in a much more lighthearted way, almost like that of an animated series, and his influences from another titan of the open worlds: Breath of the Wild. Like the Nintendo game, Immortals proposes a freer and lighter development – both due to the nature of the movement and the lesser number of procedures -, spiced up by the introduction of abundant skills and mechanics, as well as lots of well-constructed puzzles to starting from them. Although much of the experience covers familiar ground (be it for the Assassin's legacy or Zelda's), its moderation in scale is worth a level of variety and density not always present in other offerings.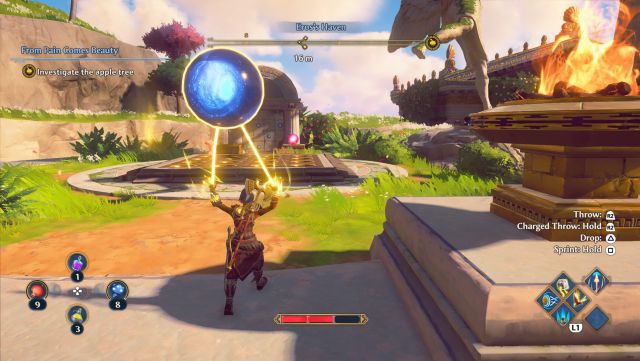 Resident Evil 3
Developer: Capcom
Released: April 3
Platforms: PC, PS4, One
FreeGameTips Reviews (8.5)
Following its return to top-tier Survival Horror through Resident Evil 7 and to the genre Olympus through the Resident Evil 2 remake, Capcom has taken what not a few fans consider a misstep with Resident Evil 3. The omission of some key locations from the original, the drastic reduction of the puzzles or the margin for improvement in the implementation of Nemesis as a Mr. X stalker that as a conventional boss left a bittersweet taste in the mouth despite its virtues, although these are also many and are worth it one position in the review per year. The development is brief and more inclined towards the action, with a dodge mechanic that invites you to acquire the confidence of the already veteran Jill Valentine, but there are also moments of tense calm and backtracking in the streets of Raccoon City or the corridors of the hospital, Nor of terror when the Gamma Hunters corner us in the sewers. Resident Evil 3 may have some cuts or excesses, but that is not at odds with its ability to bring an intense and quality adventure to the universe of the saga.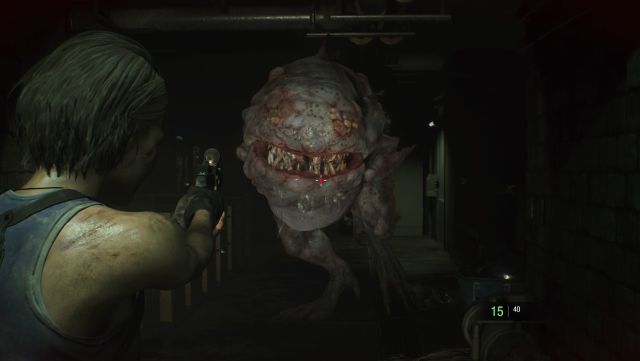 Ghost of tsushima
Developer: Sucker Punch Productions
Released: July 17
Platforms: PS4
Ghost of Tsushima Review (8.5)
We remove the corset of the most claustrophobic levels and return to the open worlds with a work of beauty without equal. After more than a decade immersed in the Infamous saga, Sucker Punch has traveled to feudal Japan and has recreated it in great detail so that we can immerse ourselves in landscapes where the sunsets, the color contrasts created by the leaves and the Flowers or the ability of the wind to undulate the fields as if they were open sea take hours to lose impact. The decision to minimize the interface and use the wind itself as a guide is another one of those simple, yet great decisions that encourages immersion and helps you set a new standard for this class of games. In other aspects such as mission design, however, it does not do so much, which is why it may be overshadowed by other recent productions. But those who seek precisely that in an adventure, to get lost and wander through evocative virtual scenarios, can find here one of their favorites of the year or even the generation.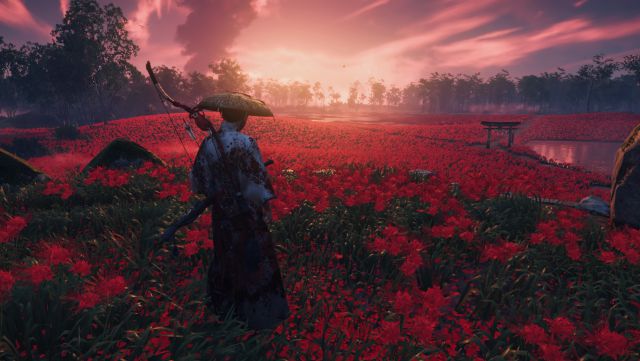 Spider-Man: Miles Morales
Developer: Insomniac Games
Release: November 12
Platforms: PS4, PS5
FreeGameTips Reviews (8.5)
Although it could be said that the generation that leaves and another one in which it enters still has one foot due to having a simultaneous launch on PS4 and working as a half sequel, half expansion of the Spider-Man of 2018, Miles Morales has been one of the best showcases to illustrate the potential of PS5. From the speed of its loading times to the implementation of a DualSense that better connects the virtual world with our hands, passing through the extreme fluidity of 60 fps atypical in open world games or the colorful reflections provided by ray tracing technology (now together thanks to an update), Insomniac Games has not missed the opportunity to make a great first impression on users of Sony's new console. Of course Miles Morales is not a simple technical display, they are also the fun adventures of the homonymous hero, a more than worthy successor to Peter Parker with his own story and new dynamics in interactions with other characters, movement through the city or combat, greatly benefited by more forceful and spectacular skills than those of its predecessor.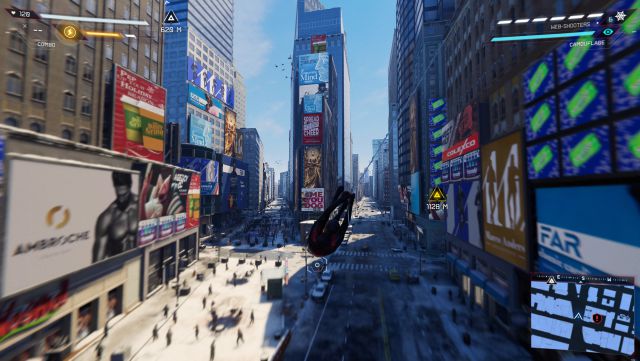 Assassin's Creed Valhalla
Developer: Ubisoft Montreal
Release: November 10
Platforms: PC, PS4, One, PS4, Series X / S, Stadia
FreeGameTips Reviews (8.6)
In the middle of the generation that ends, Ubisoft reinvented Assassin's Creed, until then an adventure and stealth saga, as an open-world Action RPG as much or more in the vein of The Witcher than the first installments themselves. It was a change accompanied by some controversy, and that opens a debate on whether it still belongs to this list or should move to the role list that will be published in a few days. But both Origins and Odyssey kept the acrobatic characters and the benefits of stealth, which are inserted naturally in an agile gameplay, although tending to excesses in the quantity and repetition of the content (especially in the case of Odyssey). It is something that Valhalla does not try to change, rather the opposite, introducing new systems such as settlements, and extending tens and tens of as many kilometers in space as hours in time. Of course, that also means that the new Viking theme, as careful as it has been with the settings of the saga, has plenty of room to show off and offer a privileged setting that satisfies players who want to explore past times in depth.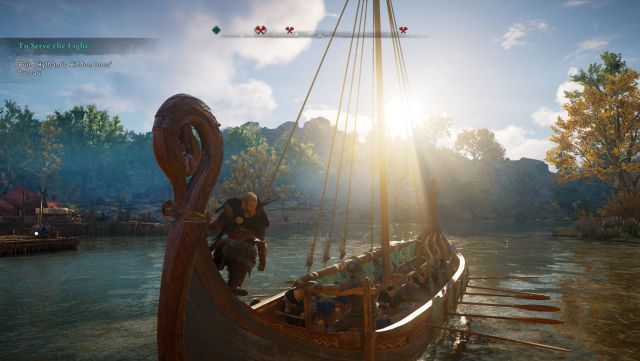 Paper Mario: The Origami King
Developer: Intelligent Systems
Released: July 17
Platforms: Switch
FreeGameTips Reviews (8.8)
Linking Valhalla with The Origami King is appropriate because both games represent sagas that cross paths after following almost opposite evolutions: Paper Mario began his days as pure RPG, but from Wii onwards he has experimented with both real-time combat and discarded level-ups or even permanent techniques. The use of attacks in the form of single-use consumables in Sticker Star and Color Splash was a highly questioned decision, but it is one that The Origami King partially remedies thanks to the presence of unlimited basic attacks and items with greater durability. The combats, in addition, have been planned as puzzles where we must rotate the stage and align enemies to maximize damage, and the development outside them recovers a degree of creativity and humor that rivals the best moments of The Millennial Gate. To the infinity of gags, minigames, unique transport methods from certain regions or some light dungeons of zeldic court are added, making one of the most varied proposals in the entire Switch catalog.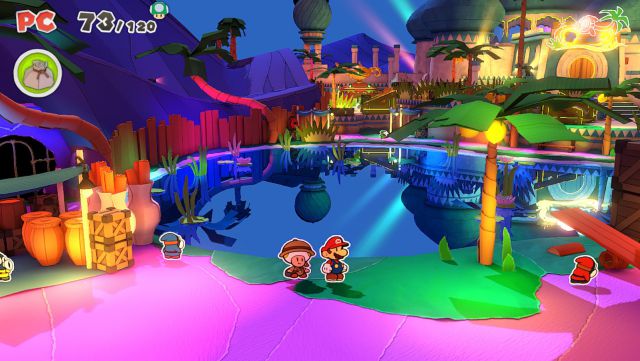 The Last of Us: Part II
Developer: Naughty Dog
Released: June 19
Platforms: PS4
FreeGameTips Reviews (9.3)
It's hard to find a more representative game of 2020 than The Last of Us: Part II. And not just because it shows the consequences of a large-scale viral outbreak more extensively than Resident Evil 3, but because it has seen virtually every studio decision come under heavy scrutiny and lead to a heated debate over whether it was the biggest. of genius or a skid. To say that the new Naughty Dog has divided the gaming community would be an understatement, although that fact also speaks to his ability to bet on a vision even if he is not the most fan-friendly – or the player who prefers more control over the vision. will of virtual avatars. In the playable terrain, in addition, the evolution with respect to the first The Last of Us is difficult to question, with more and better mechanics aimed at both stealth and combat – at distance and melee – wider spaces to explore and greater variety. of situations in which to get involved organically or via scripts. Part II is a long and unforgettable journey regardless of whether each one agrees with the direction taken at their crosses.
Half-Life: Alyx
Developer: Valve
Released: March 23
Platforms: PC
FreeGameTips Reviews (10)
Half-Life is not a legendary saga only for being made up of good games, but also for using them as tools to change the perception of the industry and its possibilities. Released in 1998, the first installment turned the action of First Person Shooters as DOOM and its imitators into an adventure with all the letters, immersive thanks to its design and staging. Come 2004, the second part evidenced Valve's maturity by multiplying the emphasis on scale, meticulous construction of the world, the variety of situations and the interaction of the character with the environment through a revolutionary system of physics. After a couple of expansions and an eternal wait for Half-Life 3, the studio has surprised by making Alyx an exclusive VR (Virtual Reality) experience. Decision that builds a wall between the game and many users, and will prevent you from reaping rewards like other applicants, but it serves to transform the environment and its possibilities once again.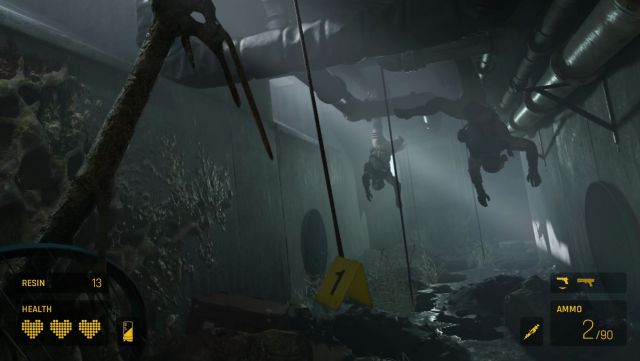 More than just a step for FPS or adventure, Alyx is a gateway to a renewed type of immersion and interaction, where the player, more than ever, is introduced, observed, manipulated and even improvised. Of course, contextual puzzles, shootings or some more conventional set pieces are not lacking, but both that and moments of calm are transformed thanks to the infinity of tangible elements arranged by the scenarios and a control that changes the traditional buttons and commands for movements made with our hands. From the grenade that we can grab on the fly and return it to an enemy to the door of a car that we open to use as cover, the line that separates our world from the virtual one has never been so fine. Whether or not it is the first step towards a future where others will follow suit (something that depends on technical and economic issues, not just creative), Alyx definitely stands in a more advanced position than the rest.