Complete guide with the best free and offer games on PC, Steam, PS4, Nintendo Switch and Xbox One to play during the weekend from July 31 to August 2
Along these lines, we will try to guide you through some of the best free or discount game alternatives available right now, at the same time that we also invite you to review our reports dedicated to the most relevant permanent free games on the different platforms.
Free PC Games
Free PS4 Games
Free games Nintendo Switch
Free games for iOS and Android
Free games Xbox One
The best games for the family
10 short games for PS4, PC, Switch and Xbox One
Longer games to quarantine
Workout games on PS4, Switch, and more
Free Games from Epic Games Store
Like every Thursday, the free games from the Epic Games Store have arrived. As planned, Tacoma and Next Up Hero have said goodbye to make way for the following games, three this time: 20XX, Barony and Superbrothers: Sword and Sworcery will be available for download until August 6.In particular we recommend Superbrothers, an adventure minimalist but emotional with a superb soundtrack that is worth enjoying.
Download 20XX
Download Barony
Download Superbrothers: Sword and Sworcery
Pokkén Tournament DX on Nintendo Switch
From July 29 to August 4, Nintendo Switch Online subscribers will be able to play Pokkén Tournament DX completely free. Also from August 11, we can get the title with a 30% discount, about 20 euros less.
Play Pokkén Tournament DX for free on Nintendo Switch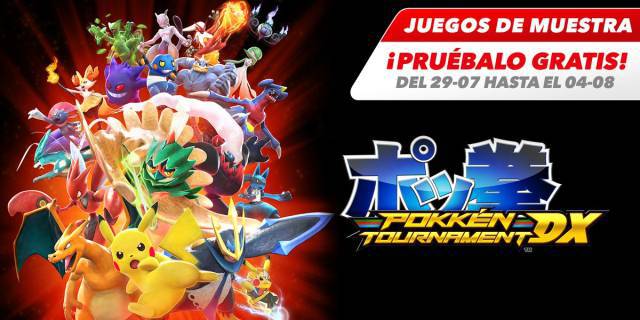 Disintegration for PS4, PC and Xbox One
From July 30 to August 2, we will have free on PS4, PC and Xbox One Disintegration, a science fiction shooter created by Marcu Lehto, one of the creators of the Halo saga. A perfect opportunity to try this original title that mixes strategy mechanics with first person shooting.
Play Disintegration for free on PS4
Play Disintegration for free on PC
Play Disintegration for free on Xbox One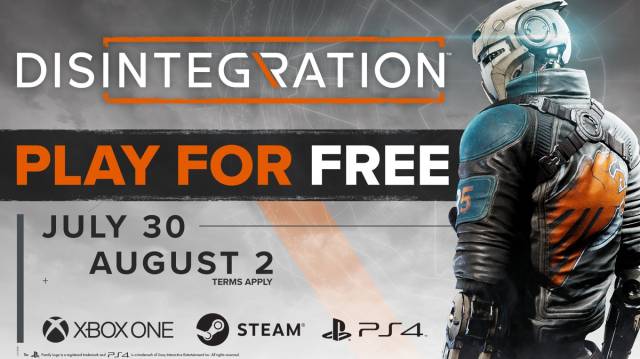 Rocket Arena on PC and Xbox One
EA Originals' new bet, Rocket Arena, will be available for free this weekend on Steam and Xbox One. On PlayStation 4, we won't have a free trial but we can buy it with an 83% discount, for only € 5.05.
Play Rocket Arena for free on Xbox One
Play Rocket Arena free on PC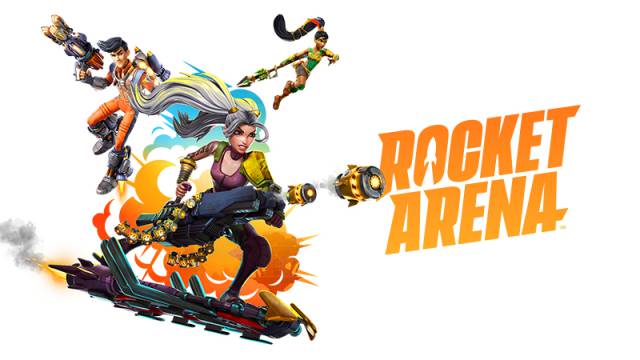 Quantum League
Throughout this weekend you will be able to play Quantum League completely free, an original competitive shooter with time loops. Also if you decide to buy the game, you can get it with a 50% discount.
Play Quantum League for free for a limited time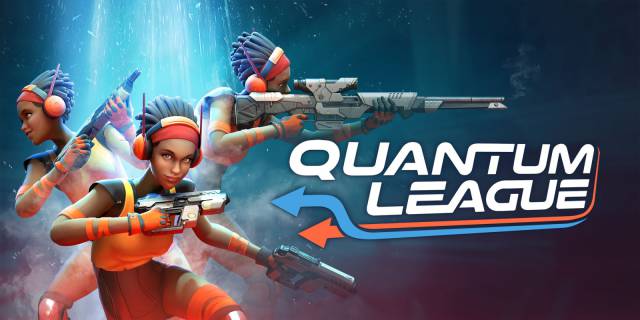 Free Game Days on Xbox
Players with an Xbox Live Gold or Xbox Game Pass Ultimate subscription will be able to play the following titles for free throughout the weekend: Two Point Hospital, Disintegration and Rocket Arena.
Play Two Point Hospital for free on Xbox One
Play Rocket Arena for free on Xbox One
Play Disintegration for free on Xbox One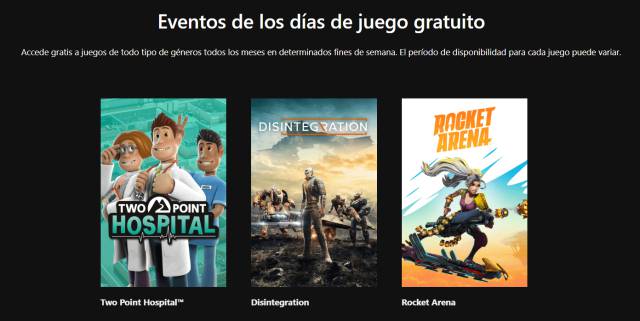 Free and discount PC games on Steam
The computer and its powerful digital market is where the greatest number of possibilities are concentrated to play for free or very cheap if you pay attention to the various temporary offers. The first mandatory stop would be Steam, where there are various fronts from which to get entertainment, be it discounted games, free, free for a limited time (usually weekends) or paid games that are temporarily free of charge forever. So you always have to be vigilant to fatten our bookstore and have more alternatives.
Life is Strange, Complete Season at € 3.99
Life is Strange is one of the most important and influential narrative adventures of recent years_The impact of its protagonists and its ability to reflect the always complicated life of adolescents, Even in the context of a supernatural story, has made it a modern classic . Getting the full season for € 3.99 is a great opportunity to meet him. The offer will be active until August 7.
Full season Life is Srange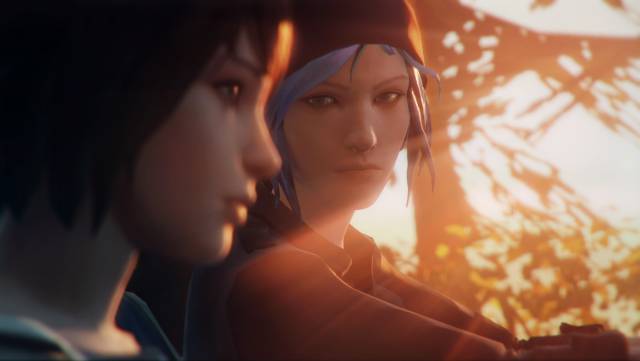 Supreme Commander Forged Alliance at € 1.99
Although it is years old, one of the best and most different RTS ever created may always be of interest to the curious gamer. Moving away from the mold of gender references, Supreme Commander embraces a model based on the massive construction of units. It shines especially in multiplayer, but for the € 1.99 it is worth until August 7, it is well worth checking out (also, if you really like it, there is an active community that keeps the multiplayer flame alive).
Supreme Commander on Steam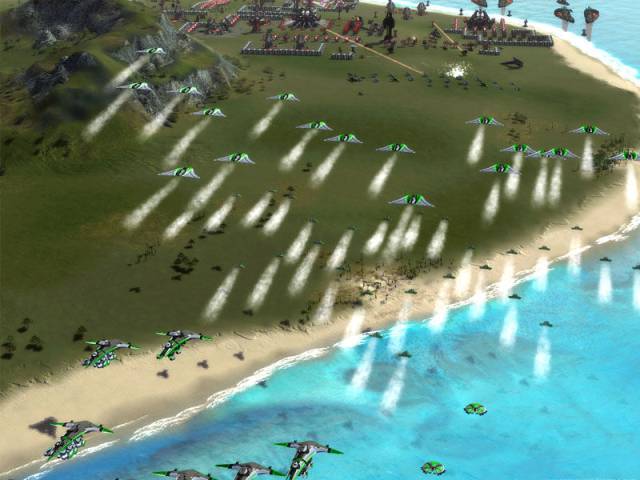 20 years of Tomb Raider
The Lara Croft saga is 20 years old and for this reason until August 7 you can find the entire saga on Steam. There is everything: individual deliveries like Legend for less than € 1. A delivery of rabid news such as Shadow of the Tomb Raider reduced to € 19.58 or all games and DLCs in the saga in a super pack reduced by 84%, up to € 61, an offer that will keep us stuck for weeks and months to the screen living the adventures of the most famous archaeologist in the video game.
Discount of the entire franchise on Steam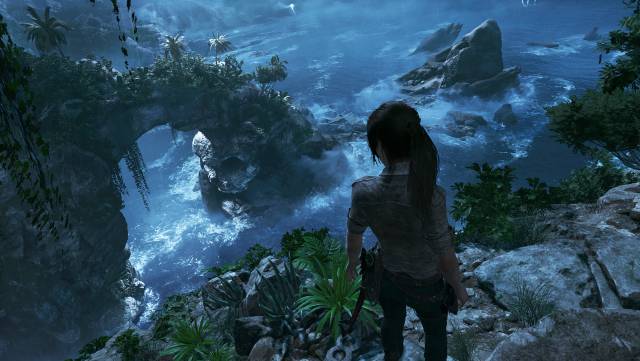 Square Enix sale
All the games of the Eidos branch in Square Enix are on sale, which represents a new opportunity to acquire jewels such as Sleeping Dogs for very low prices, or the complete Deus Ex saga with its five games plus DLCs for € 10.60 , an unbeatable offer in relation to quality / price taking into account the excellence of this saga – the first game is a true masterpiece and the two most recent are excellent too. Completing the saga can be a great summer project.
Complete Deus Ex Pack for € 10.60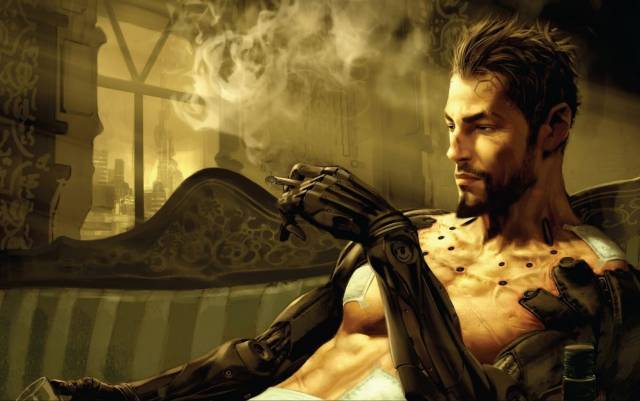 Free and discounted games for PC at GOG
The CD Projekt platform, GOG, gives us more than 25 titles that are free forever. Discover the full list of free games here, then we leave you a brief recommendation of some titles.
Big Sale RPG
The most outstanding GOG sales right now are those that apply to a wide range of classic and current RPGs, with some discounts of up to 90%. The magnificent Divinity 2 is at 50% and can be obtained for € 22.40. Classics like the two Knights of the Old Republic are at € 3.19 each and there is an extensive list of games that cover all periods and in which the genre fan may find something of interest. The offer will be active until Monday, August 3.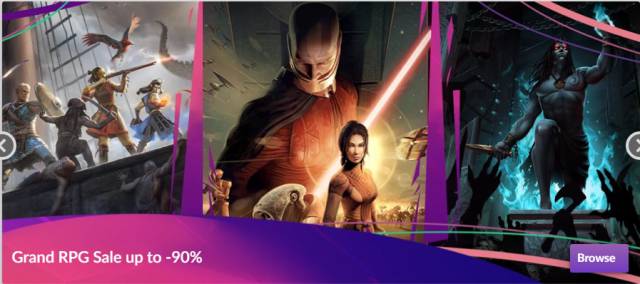 Games on sale on PS4
As every year at this time the summer sales arrive at the PS Store, below, we bring you a summary of the offers you can find:
Uncharted 4 for € 9.99
Greedfall for € 17.49
Lego Jurassic World for € 14.79
Elex for € 14.99
Blazblue Chronophantasma for € 4.99
Kill la Kill for € 9.99
Games on sale on Nintendo Switch
The Nintendo Switch eshop always has offers and a wide selection of games below € 5. We leave you a brief selection of titles on offer:
Discover here the complete list of offers in the Nintendo Switch eShop.
Phantom Doctrine at € 1.99
Hard West for € 1.99
Contra Anniversary Collection for € 4.99
Arcade Classics Anniversary Collection for € 4.99
The Inner World for € 2.99
Reventure for € 2.49
Games on sale on Xbox One
The Microsoft digital store has a limited catalog of games on sale (some of which require Gold), although, as on other occasions, we do not stop recommending giving the Xbox Game Pass a chance, which thanks to the current offer we can get the first month for € 1 and that will give us access to a library of 100 games, some very recent and of great quality such as the sequel to Ori, Will of the Wisps (in addition to the original), two superb platforms that are among the best of the genre.
Other possibilities
To finish, we leave you links to other free game offers that have emerged this week, to complete the range of offers available for these days.
GOG gives away 27 free games to fight the coronavirus from home
PS4: The 20 best free dynamic and static themes for your PlayStation 4