We list the best games and free demos available on PS4 and PS5. There is life beyond Apex Legends, Fortnite, and Call of Duty: Warzone.
The seven years of PlayStation 4 on the market have given enough juice to feed your digital store with all kinds of proposals. Since those beginnings with DC Universe, Blacklight Retribution and co, PS Store signs a final generation full of experiences with which to accompany its users every morning, noon and night.
Although we already told you which are the best free games to spend this 2021 on PC, we do the same in this piece with the Sony console. We focus on those Free to Play titles, those proposals that can be accessed and enjoyed at no additional cost. This list will be updated as the months go by, so we urge you to stay tuned for all the news that will arrive in the future.
Thanks to the backward compatibility of PlayStation 5, which has improvements in some titles, such as Genshin Impact, 99% of PS4 video games are compatible with the new Sony console. Of all the ones we cite below, 100% are compatible with PS5. How? Very easy: if you had bought them, just go to your library, look for it and download it. No more. In case you don't have them, just open the PlayStation Store from your PS4 or PS5, find your next free title, download it and … let's play!
The most popular free PS4 and PS5 games
The initial selection is made up of ten Free to Play (F2P). What does it mean? Well, they are complete games that can be played without contributing a single euro. Monetization will be subject to the policies of each company. In some cases it will be tied solely to cosmetic components, while others may force you to pay to be on a par with those that do.
Call of Duty: Warzone
Activision has hit the nail on the head when launching the Battle Royale of its hit Call of Duty: Modern Warfare. This standalone version, under the nickname Warzone, shares the same content as the delivery that gives it its name, except with the difference that those who access the free version will only be able to enjoy this part of its offer. All the progress you make in it will be saved in your Modern Warfare profile in case you want to make the jump to multiplayer, so each experience point you achieve can be reflected in the rest of the modes. You must also bear in mind the particularities crossed between the platforms. All PC, Xbox One, and PS4 users can play with each other through the Activision infrastructure. The progress will also be linked to the same profile in case you want to download it on another platform, which will take you everything you unlock, the purchases in the store and the advance of the battle pass. Never before has Call of Duty felt this way.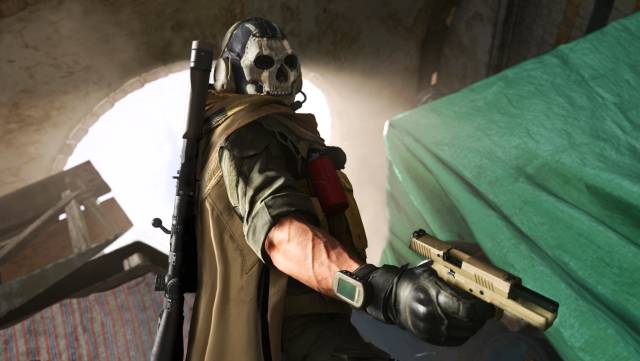 eFootball PES 2020 Lite
Konami, as usual for several installments, launches a free and limited version of the annual Pro Evolution Soccer experience pack. PES 2020 Lite includes all the functionalities of the MyClub mode, that is, the Japanese interpretation of FIFA Ultimate Team. It also offers all the demo content for friendly matches against selected clubs, including matchmaking. If you want to knit your dream team, maybe this free version is what you are looking for.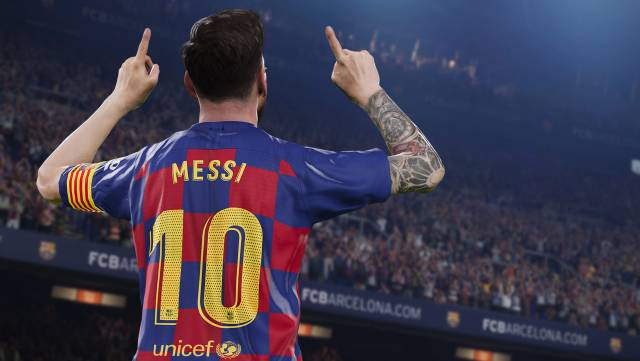 Fortnite: Battle Royale
At this point we are not going to discover the fashionable Battle Royale. Epic Games crossplay is fireproof. The battle passes released for each season leave us with a multitude of thematic challenges that go beyond the mere fact of survival. These challenges are translated into new skins, stickers … cosmetics of all kinds that help show who is in charge of the most famous flying bus of this generation. This second chapter, as a version 2.0, introduced new features in the game mechanics, such as the aquatic possibilities, a greater presence of vehicles and ultimately a greater spectrum of actions to develop on the maps. Can you survive the remaining 99 players?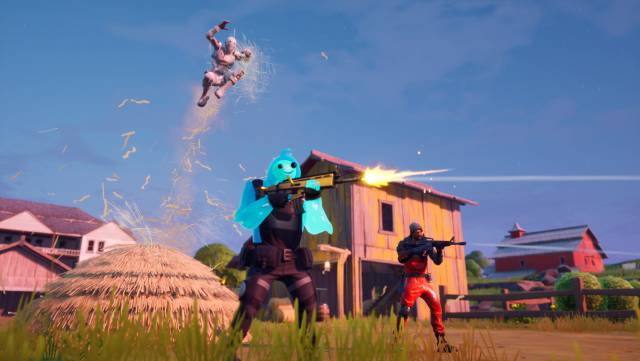 Destiny 2
Along with the arrival of Shadowkeep, Bungie separated the base story mode to add more games to its space odyssey. New Light became the entry point to Destiny 2 for many of the Guardians in these winter months. This version offers all the content seen in its original release. The main adventure until reaching the first raid, reaching level 20 and more. At this point, the game offers to expand the experience package up to where it is right now. We're talking not only about the Shadowkeep Moon, but also The Forsaken and its first two DLCs. Two expansions that vastly expand the content of the game.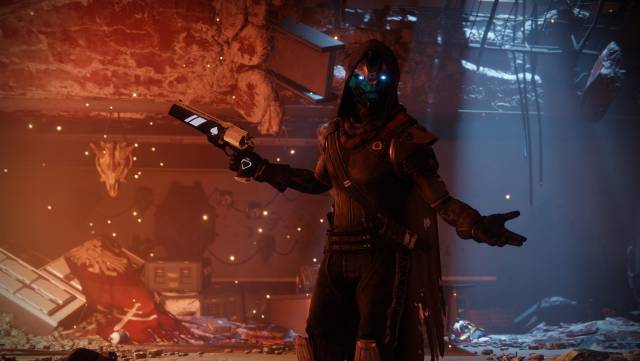 Realm royale
Hi-Rez Studios is not only known for its excellent work with SMITE. The studio launched in 2018 the early access of Realm Royale, a new contender in the world of BRs capable of offering different mechanics to the rest of its competitors. This mixture of cartoon fantasy is fused with a fast, easy to play and difficult to master game. As we kill and find loot, we will obtain shards, currency that we can exchange in the forges for the map in exchange for legendary weapons, runes (perks) or health or armor potions. When we die, we will have around 20 seconds to revive from our "chicken" state, where we will be extremely weak at the cost of greater speed.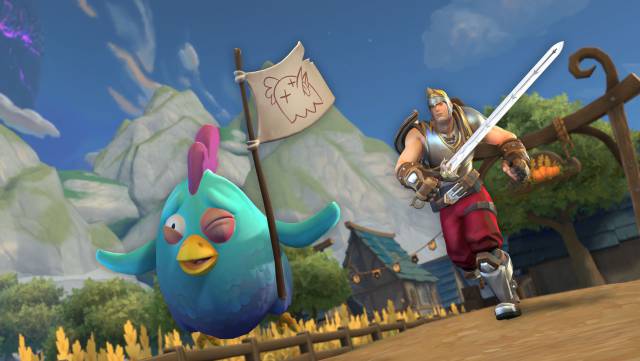 Dauntless
This Monster Hunter F2P was not foolish shortly after being released. 5 million registered users monopolized in just a few days, which drove him into a community whose maximum supporter is the Capcom game. Monster hunting through cross-play makes it an attractive title to play with any friend who has a current gaming platform. Among the ranks of Phoenix Labs are veterans of studios such as BioWare, Blizzard and Riot Games, among others. They are not exactly new to exploring the world of online cooperation.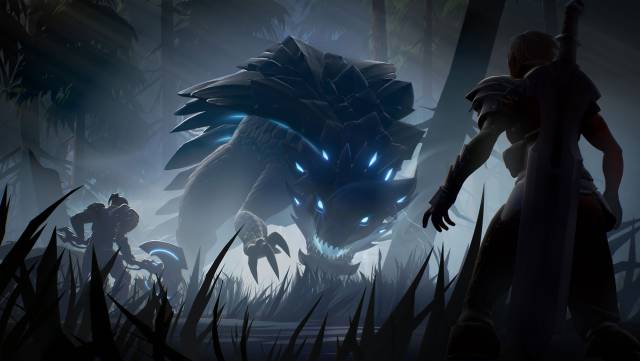 Paladins: Champions of the Realm
Hi-Rez demonstrated extensive experience in creating popular projects on the competitive scene. SMITE and the recently mentioned Realm Royale are joined by another contender to their current trio. And it is that Paladins (short for its full name) is a mixture of the elements of the Hero Shooter and the MOBA. This First Person Shooter transports us to the team collaboration of a series of characters that have their own traits. Using skills, knowing how to position yourself … Overwatch's greatest rival continues to show why more than 25 million users joined his contest.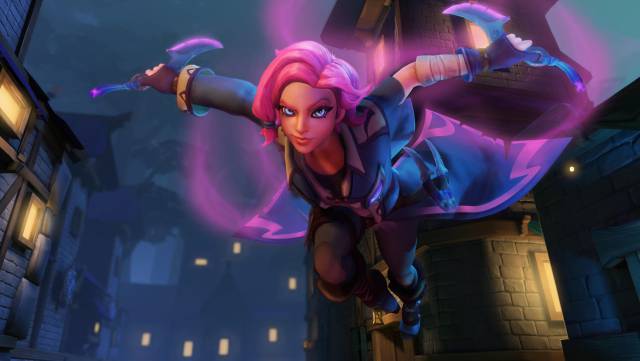 Path of Exile
The path of Path of Exile has stretched over time. From its official launch on PC to console port, several years passed that led it to grow as a community. Because when Diablo 3 was disappointing at launch, Path of Exile was the breath of fresh air for those who craved a classic-flavored overhead ARPG. Although the sequel is still in development, the original delivery continues to receive content updates that add to an already extensive catalog. Few titles like this are on the console market.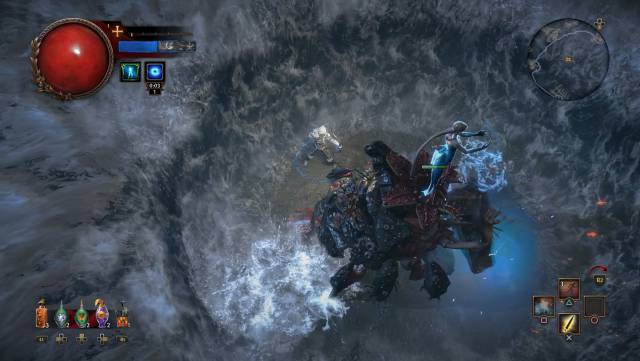 Warframe
The Digital Extremes thing is from another universe. Since 2013, they have been nurturing Warframe with content that takes the gameplay possibilities further. These seven years have served to create a solid game formula. Few third-person shooters are on the market with the depth and quality that it displays. In addition, its monetization policies are one of the most user-friendly. All updates and expansions are free. It is through your progress that you access new characters, weapons, and more. Paying is a way to speed up processes and acquire new cosmetics, without cheating or cardboard. And his universe goes for a long time …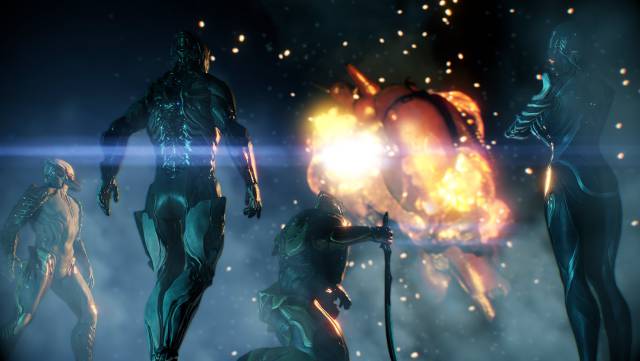 Apex legends
Electronic Arts launched just a year ago one of the Battle Royale that would look from you to you the popularity gained by Fortnite. Respawn Entertainment demonstrated with the Titanfall saga its quality at the time of executing authentic playable bombs. The remains of the titans coexist in a future spin off, and Apex Legends is just the tip of the iceberg of a brand called to success. To the usual mechanics are added the possibilities of climbing, which makes mobility agile, precise. Without a doubt it is one of the best Shooters that we have of generation.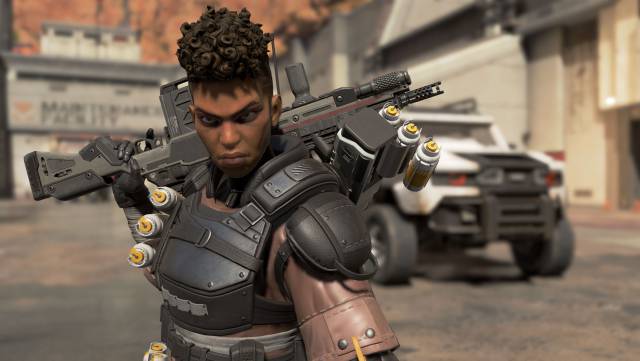 GWENT: The Witcher Card Game
Collectible games and card combat are not common on console terrain. From what was born as a simple minigame for The Witcher 3: Wild Hunt, it became a full-fledged project. GWENT: The Witcher Card Game transfers the epic of the world captured by CD Projekt Red in a title that knows how to play (and never better said) its cards. With a solo campaign and matchmaking features, you must choose one of the factions from the sorcerer's world and embark on a new adventure to survive another day in this fantasy Middle Ages.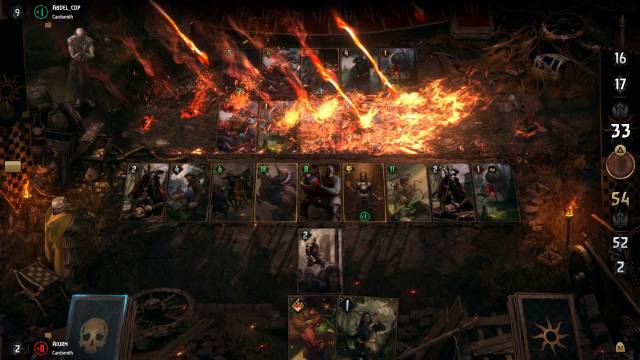 Let it die
It is difficult to decipher what happens inside the mind of Suda 51. The famous creative continues in his line… exotic, to put it in some way, with a project that collides with all those seen so far. You are a human who must make his way through rooms full of challenges. We are talking about an ARPG that leaves nothing to chance: seek to perfect your skill to the maximum. Repeat, repeat and repeat until you master it. Let It Die forces you to be one with the command.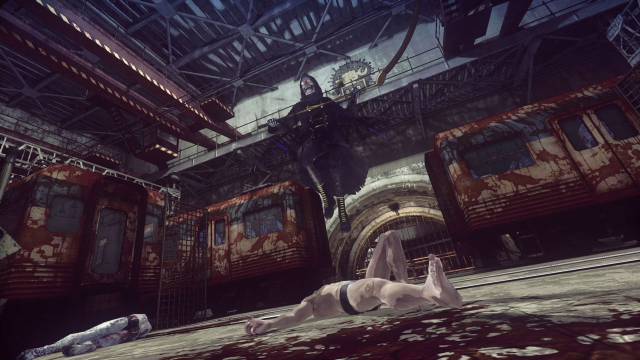 Dragon Ball Xenoverse 2 Lite Version
The free version of Dragon Ball Xenoverse 2 is halfway between the demo and the F2P. As with PES 2020, in it we will have unrestricted access to all the content of the Colosseum of Heroes and matchmaking. Of course, we can only access the first five episodes of the main campaign. After FighterZ and Kakarot, Xenoverse 2 is a good platform to continue enjoying the license that we like so much and without contributing a single euro more.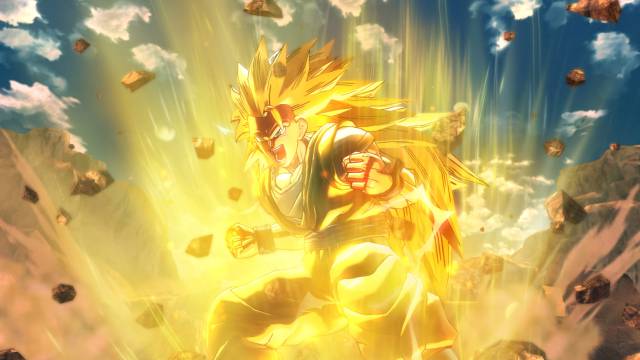 Planetside 2
Planetside 2 has been practically since the beginning of the generation giving war on consoles and PC. The famous brand debuted on PS4 with ingredients that at that time were very powerful on paper: large-scale combat with hundreds of players on screen, several sides in simultaneous conflict, vehicles … What you say is a galactic battle in the palm of your hand. Over the years his community has been strongly strengthened around those players loyal to the extreme. If you want to try an intense and different first person shooter, you will find it here.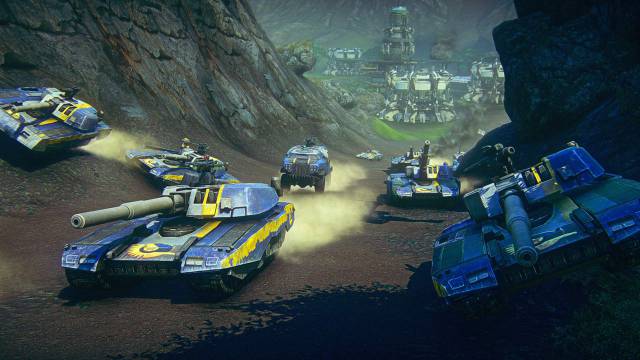 PAC-MAN Championship Edition 2
The sequel to Championship Edition is available for free. We are not talking about a traditional free to play, but if you add it to your library you will have the complete game at no additional cost forever. The famous "comecocos" is renewed with one of its last appearances so far in the current generation of console. Its formula is immortal: eat before the ghosts catch you, now even in 3D phases.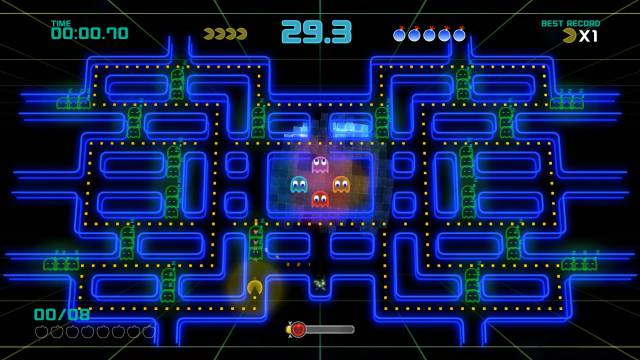 Fallout Shelter
We have always seen the havens of the Bethesda saga from the perspective of another inhabitant. Thanks to Fallout Shelter, we are now donning supervisor jumpsuit to guide those who trust Vault-Tec security. In this funny management game you must manage and organize your own nuclear shelter. From attracting new faces to knowing how relationships arise between them, it will be in our power to make everything a pleasant place to live, far from the dangers of the wilderness.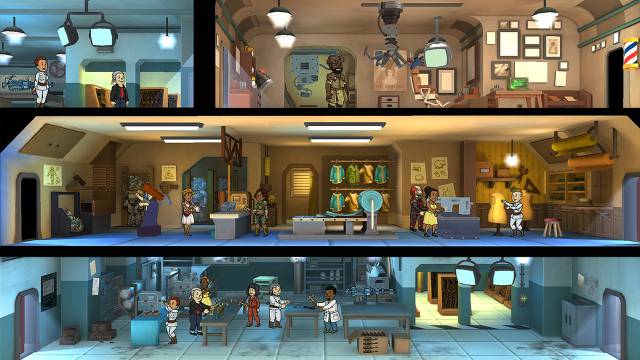 H1Z1: Battle Royale
If free to play have something, it is variety in the fashion genre. Before PUBG, Apex Legends, Fortnite and Warzone, H1Z1 emerged as the main proponent of a style of play that would catch millions of players. The main differential factor of the title in question is the importance of the vehicles in the last circles. Seeing a multitude of police cars spinning around each other is priceless, and knowing how to drive is even more important than collecting good equipment.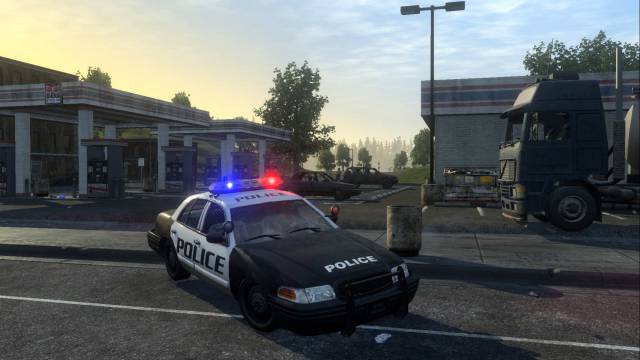 Warface
Crytek's silence since Ryse: Son of Rome was broken with a Cryengine-flavored shooter. Warface debuted last 2018 on PS4 as a competitive multiplayer divided by classes. Up to 32 players can battle each other in a title that has almost become a weapon-to-take experience pack. Nor can we ignore the cooperative missions, which allow us to see the other side of the game, this time against the machine. In the PlayStation Store you can access a multitude of free content if you are a PS Plus subscriber.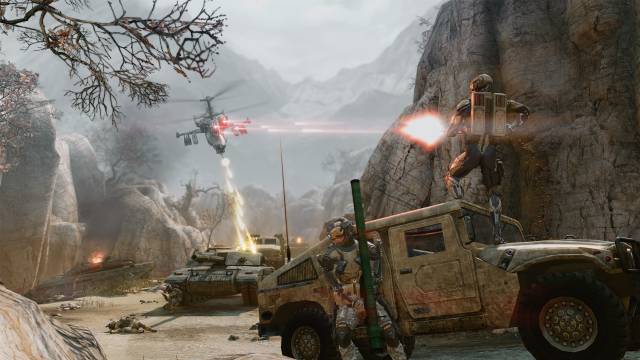 Spacelords
Mercury Steam dared to embark on a sci-fi adventure with Spacelords, formerly known as Raiders of the Broken Planet. More than 80 scenarios await us through 17 characters, each with its own playable traits. The 4v1 campaigns were designed to be experienced from both perspectives: Raiders or Antagonist. Configure your weapons and choose from dozens of cards to customize your ultimate hero. If you want third-person action, you may find your desired game in it.
Genshin Impact
The new miHoYo JRPG with real-time combat has become one of the phenomena of the moment. With more than 20 million players and a game format that is constantly updated, the title offers us dozens of hours of content and a huge world, Teyvat, with which to face a multitude of missions and fight against monsters of all kinds. Its gacha system more typical of mobile games (where it is also available) is one of the reasons why some players back down, but we can assure that it can be played comfortably without being subjected to paying for those boxes of random content : everything can be achieved by playing.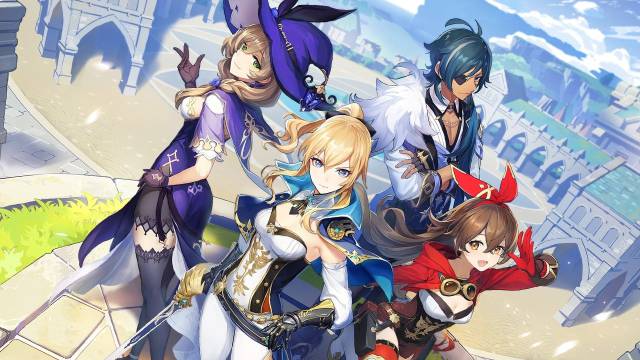 Genshin Impact
Rocket league
If it was already a success since it was given away on the PS Store in ancient times, now it is even more so. The purchase of Psyonix by Epic Games has resulted in the transformation of the title into a free to play game on all platforms, with cross-play and season passes; as in many other similar titles. The difference here is that things have been done really well, to the point that it has stood out in players and offers dozens of hours of content without worrying about paying anything. Soccer matches controlling cars. An unrepeatable formula? What is certain is that each game is unique.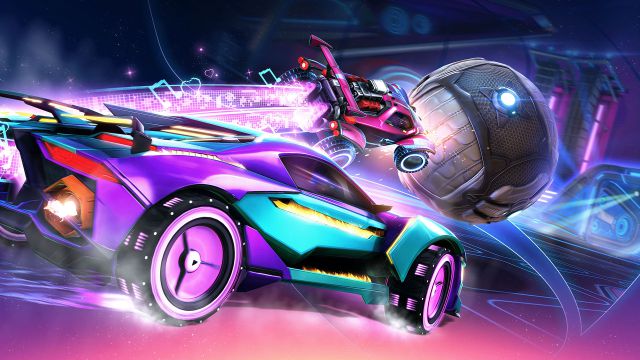 Rocket league
HyperScape
HyperScape is Ubisoft's answer to battle royale. Free, with seasons and with many shots. This work by the French studio invites us to play multiplayer games in the streets of Neo Arcadia under intense firefights, jumps to great heights and a verticality that, if we can control it, can lead to truly spectacular confrontations. In addition, the city is gradually closing its sectors, which causes the tension to grow proportionally until only one remains standing. Ubisoft does not stop updating it and giving it support to enrich its universe.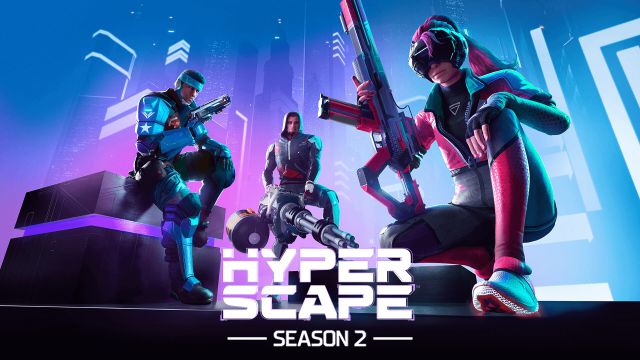 HyperScape
Brawlhalla
Brawlhalla is an action game based on fights and platforms with up to occupied players per game; both in online mode and in local mode. And it's free. If you like the Super Smash Bros. formula, you will most likely end up liking this one too. We can play on various platforms with millions of users on PS4, Xbox One, Nintendo Switch, iOS, Android and Steam thanks to cross play; added to the fact that it is constantly being updated to include new content. It currently has various game modes such as 1v1, 2v2, four-player free-for-all online fights … even 4v4. Ubisoft is the studio in charge of shaping it; they define it like this: "Discover the most boastful free-to-play game, in which the greatest Legends in history fight to be the best there ever was, or ever will be."
Don't Even Think
The publishers behind Remnant: From the Ashes and Torchlight II, among others, launched a new multiplayer project last April. Don't Even Think immerses us in the asymmetric PvP formula along with the characteristics of a battle royale. Up to 26 humans can jump onto the map to search for weapons, ammunition, and resources in order to find classified information and escape. Meanwhile, the werewolves, controlled by a player, cling to the search for corpses in order to feed themselves and offer their skills to the highest level. The only downside to this F2P is the language: full English.
Big Cities Stories
The mix that Hellfire Games made in one of their latest works is curious. Broadly speaking, we are facing a city builder with the particularity that you can take it to the 3D environment on foot and be able to share your creations with other players. As mayors, we must create the most prosperous city possible and then enjoy it as one more pedestrian. English is the only barrier of a title, the less peculiar.
A King's Tale: Final Fantasy XV
Previously a pre-order bonus in Final Fantasy XV, A King's Tale is a classic-style beat em 'up set 30 years before the events of Noctis. Lead King Regis on screens packed with enemies throughout the Duscae region. The narrative has a fantastic touch, since the pretext is a story that the monarch tells his son before going to sleep. Master the magical arts and achieve the best scores.
World of tanks
What to say at this point of one of the milestones of Wargaming. World of Tanks immerses us in 15vs15 combats mounted on several of the most emblematic tanks. More than 80 maps await you to assemble the strategy that best corresponds to your car. Think like a shooter but act with the maneuvers these battleships require. Without a doubt, one of the most played multiplayer on the free to play scene.
Hitman 2: Free Starter Pack
The lethal Agent 47 provides the opportunity to try his latest work without contributing a single euro. In this free pack for Hitman 2, you will have the opportunity to play the New Zealand mission, replay it as many times as you want and unlock the more than 40 challenges available in it. All the progress you make can be carried over to the final game, if you take the step to acquire it.
Conclusions
As we said at the opening of the text, we will update the entry as new free games are added to the PlayStation Store. We will also provide the most notable demos soon. We urge you to stay tuned for all of this in the coming days.