A selection of essential video games released this July 2020 on the App Store and Google Play that cannot be missing on your smartphone or tablet.
One more month we bring you a selection of mobile video games launched during this month of July 2020 that cannot be missing from your iOS and Android smartphones and tablets, a market that is still in great shape with numerous launches of both free to play apps and games at full price, in addition to ports from other platforms such as PCs and consoles, which find in the App Store and Google Play a new opportunity to reach an even broader audience, in many occasions, through more than interesting touch adaptations. Let's see what the mobile market has left us in recent weeks at the level of new launches; Don't miss our selection of essentials on both iOS and Android from July 2020.
One Finger Death Punch 2
Platform: iOS
Developer: Doublethink Games
Price: 2.29 euros
We start our selection with a classic arcade video game that makes the leap from PCs and consoles to Apple devices with, surely, its most attractive and cheapest version. And it is that for just over 2 euros we can get a whole beat'em up that finds its best ally in tactile gameplay. So much so, that with simple swipes of the finger on the screen of our iPhone or iPad we will be able to dispatch countless enemies, all this through endless choreographies in the purest style of martial art cinema. A show of artifices through an artistic design as minimalist as it is striking and colorful.
Stellaris: Galaxy Command
Platform: iOS and Android
Developer: Paradox Interactive
Price: Free
In an unprecedented move in the saga, Paradox Interactive brings its own version of Stellaris to mobile with Galaxy Command, a free to play video game that brings together the best of 4X strategy to offer galactic real-time battles between players around the world. And it is that this new app for iOS and Android devices is based on the popular PC game, although it is conveniently adapted to the game on smartphones, both in its tactile gameplay and in its development. Cooperate with other players, occupy galaxies, declare wars or negotiate surrender; And it is that the United Nations of Earth needs your help to rebuild a galactic civilization that has fallen before an implacable interdimensional invasion.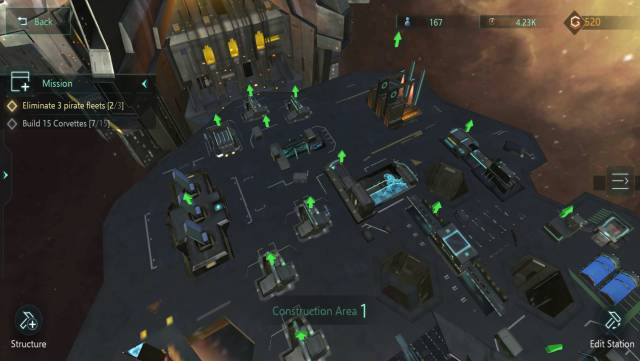 Battle legion
Platform: iOS and Android
Developer: Traplight
Price: Free
A new free-to-play phenomenon arrives with Battle Legion, the umpteenth simulation, strategy and massive battles game that, nevertheless, has managed to find a place among fans of this type of title. And it offers everything you would expect from a game with such characteristics, with fast fights of just 20 seconds, the possibility of planning your own army and that your units fight for themselves, a total configuration of units, battlefield and banner. and even massive 100v100 battles against other players. All this through a season system that adds new challenges and rewards on an ongoing basis.
Thronebreaker: The Witcher Tales
Platform: iOS
Developer: CD Projekt
Price: 10.99 euros
After its launch on desktop platforms (first on PC, shortly after on PS4 and Xbox One and most recently making the leap to Nintendo Switch), finally Thronebreaker: The Witcher Tales, a new episode of The Witcher saga in classic RPG format , comes to iOS devices, while Android will do so soon. Thus, this new chapter by CD Projekt leaves behind the role and action of the last two installments of the main saga to offer a completely original story within the same universe, betting on the classic role, exploration, dialogues and strategic battles using decks of cards. All this under an isometric view full of personality and a touch interface that feels like a ring to your finger. An adventure in the most traditional sense that no sorcerer fan should miss.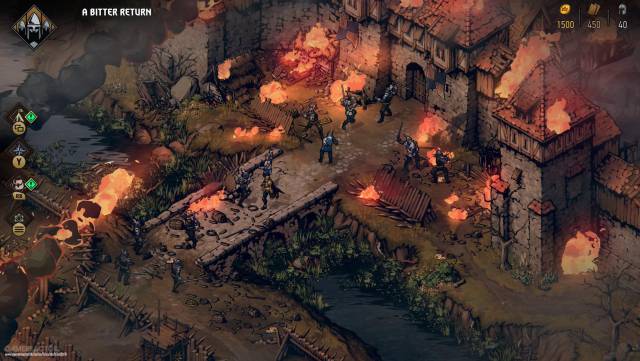 Wave Redux
Platform: iOS
Developer: Tom Janson
Price: Free
The spiritual successor of the success of 2014 Wave Wave arrives with Wave Redux, a new puzzle title based on geometric puzzles from which we will not be able to detach for a moment after testing its first levels. And is that thanks to a minimalist audiovisual presentation with flat graphics of great visual force and musical themes of an experimental nature, the new thing from the creative Tom Janson inevitably catches any puzzle fan. It also offers two game modes with Chill Mode, slower to enjoy your dive, and Hype Mode, a challenge of increasing difficulty. And all this completely free of charge!
Professor Layton and the Lost Future
Platform: iOS and Android
Developer: Level-5
Price: 14.99 euros
The graphic adventure and puzzle series starring Professor Layton continues to bring its best titles from Nintendo laptops to current iOS and Android mobiles, HD ports that adapt their gameplay to the tactile format in the best possible way. And this is the case of Professor Layton and the Lost Future, a remastered title from Nintendo DS that now reaches mobile phones with HD graphics and that invites us to discover an adventure with temporary jumps in which Layton will have to investigate a letter received from his assistant Luke sent from the future, ten years from now! And it is that after the recent presentation of a time machine, it seems that things have begun to get out of control, causing certain events that have plunged the London of the future into absolute chaos.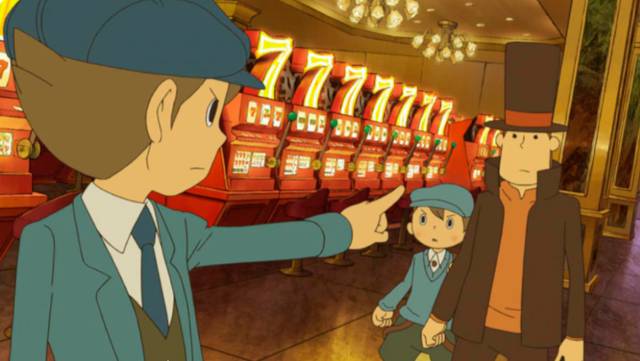 Tales of Crestoria
Platform: iOS and Android
Developer: Bandai Namco
Price: Free
The celebrated JRPG Tales of saga makes the leap from desktop to mobile platforms through a new free-to-play app with a completely original new story and never-before-seen characters, in which Kanata will have to survive the threats of the world of Crestoria as she carries the sins of her past. Thus, and through a classic turn-based combat gameplay presented through a spectacular staging in true anime style, Tales of Crestoria seems like a must-see for fans of the franchise and a more than interesting title for regulars al gender.
Felix The Reaper
Platform: iOS
Developer: Daedalic Entertainment
Price: 3.99 euros
Another title that makes the jump from desktop to mobile platforms; Thus, Felix The Reaper, a celebrated puzzle full of humor and good vibes introduces us to Felix, a long-suffering worker from the Ministry of Death who is in love with Maiden Betty, from the Ministry of Life; Thus, the lively dancer from beyond the grave will undertake a journey with which he intends to earn a position of honor that allows him to get closer to his beloved, making people die as his own Ministry dictates through the most fun and rhythmic puzzles and challenges, with music as the main vehicle for such a hilarious and macabre romantic comedy. Move through the shadows to the rhythm of the most catchy themes and unlock skulls as a bonus.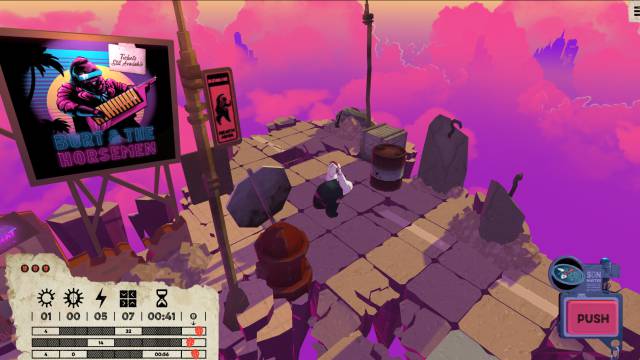 MudRunner
Platform: iOS and Android
Developer: Focus Home Interactive
Price: 6.99 euros
Again, another franchise that goes from desktop to mobile platforms with a very faithful version of the original title. And it is that in MudRunner we will get behind the wheel of colossal real off-road vehicles through the most adverse and wild locations in Siberia. A whole off-road experience in the form of a driving simulator that offers us the possibility of driving up to 16 different vehicles across 15 open worlds with all kinds of challenges to overcome, all through realistic physics that will put try our expertise and reflexes.
Krystopia: Nova's Journey
Platform: iOS and Android
Developer: Antler Interactive
Price: 5.49 euros
A new puzzle adventure that feels like the touch format. This is Krystopia: Nova's Journey, the new Antler Interactive and sequel to the celebrated Krystopia: A Puzzle Journey. This time we take the role of Nova Dune, a space explorer who travels to the unknown world of Krystopia and who is involved in a conflict between its inhabitants, which will lead us to make moral decisions and choose one of the sides. At gameplay level the title offers exploration of scenarios along with constant puzzles to solve, thus squeezing the touch interface of mobile phones and tablets; In addition, its staging combines high quality cinematics with low poly environments as attractive as they are colorful.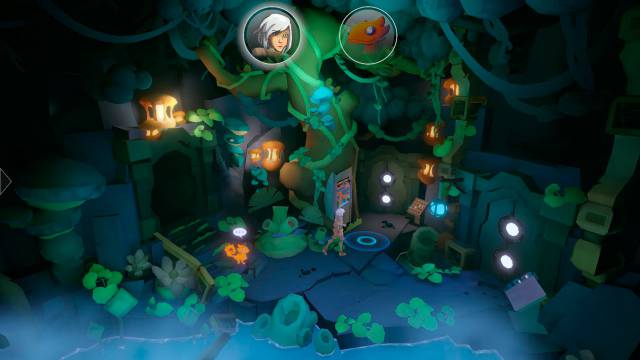 New Apple Arcade
Along with the most interesting releases this July on iOS and Android, we also don't want to lose sight of what's new in Apple Arcade.
Creaks | The new Amanita Design comes first to Apple Arcade to make the leap later to PCs and consoles. It is a new adventure that follows the style of his previous works, that is, hand-drawn environments with a dark and baroque personality, this time, with the effect of pareidolia as the main axis of his development.
Necrobarist | A novel visual adventure that immerses us in the lives of customers of a peculiar Melbourne café and in which the main theme is none other than death. The title is created as if it were an anime, with animated sequences and numerous dialogues.