A selection of essential video games launched this September 2020 on the App Store and Google Play that you cannot miss on your smartphone.
We inaugurate this fall with a selection of essential video games for mobile phones and tablets, a series of apps that have appeared during a month of September that is now coming to an end and that have stood out for their quality. From new games specially developed for the iOS and Android ecosystem to ports of titles that have appeared on desktop platforms and that now find a new opportunity to reach a wider audience. Below we offer you a series of recommendations with the best iOS and Android games of this month of September 2020, titles that we can obtain both in Google Play and in the App Store, as well as a selection of games from Apple Arcade, the video game service à la carte from Apple.
Bright paw
Platform: iOS and Android
Developer: Rogue Games
Price: 5.49 euros
We start our selection with a clever and curious puzzle title that makes the leap from PC to mobile devices. And it is that in the skin of the cat Theo, we will have to discover the murderer of our masters and consummate our revenge through more than 70 levels inside our home. A video game that knows how to make the most of the touch interface to offer the player an enjoyable gaming experience, with a special emphasis on narrative, a very careful audiovisual section and more than 180 hidden objects to find. Discover the culprits of such a heinous crime through the feline intelligence of a brave kitten.
Warhammer Quest: Silver Tower
Platform: iOS and Android
Developer: Perchang
Price: Free
The board game Warhammer Quest: Silver Tower makes the leap to mobile phones with its own turn-based strategy and tactical combat app. Thus, and through the champions of Warhammer's Age of Sigmar, you will have to make your way through the chaotic Silver Tower until you find the evil Gaunt Summoner, master and boss of the place. And it is that we will be able to summon epic champions, each of them with their own abilities, through more than 200 confrontations in 25 unique environments based on the fantastic universe of Warhammer Quest; All this completely free of charge, of course, with micro-payment options in the game store, which are never mandatory.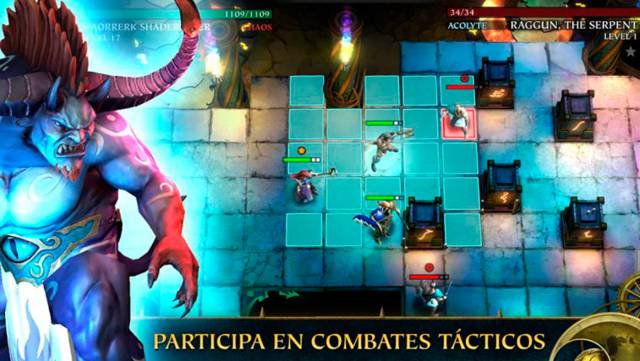 Trüberbrook
Platform: iOS and Android
Developer: Headup
Price: 5.49 euros
The curious and imaginative graphic adventure that appeared on desktop platforms in 2019 makes the leap to mobile phones this month through a science fiction story set in the Europe of the 60s. In the shoes of a young American scientist, Hans Tannhauser, we will travel to the population that gives its name to the game to live an experience, to say the least, hilarious and amazing. So much so that we will delve into universal themes such as love, friendship, loyalty, personal growth and dinosaurs, all through magnificent miniature scenes created by hand and the overwhelming personality of its protagonists.
Company of Heroes
Platform: iOS and Android
Developer: Feral Interactive
Price: 14.99 euros
One of the most celebrated classics of war strategy in real time comes to mobile devices with a port that updates part of the original content to adapt its magnificent game proposal to smartphones and tablets. So much so, that it has a completely renewed interface adapted for the occasion along with the new command wheel or high resolution graphics that look great on current HD screens. A unique opportunity to relive one of the best campaigns ever made on World War II and the famous D-day and its Normandy landings, now in the palm of your hand. An award-winning title from 2006 that travels to 2020 keeping its essence intact, allowing both veterans and new generations of players to enjoy a must-have of the genre.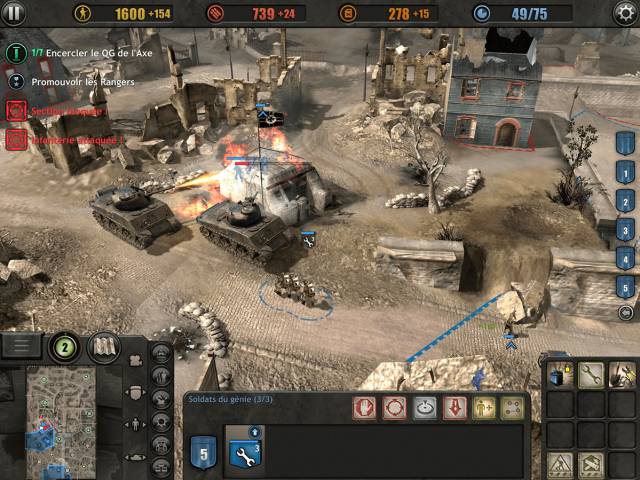 Murderous Pursuits
Platform: iOS and Android
Developer: Netease
Price: Free
Now that Among Us is more fashionable than ever, what better opportunity to recover another multiplayer in which you kill or get killed, all through an original stealth proposal of Victorian setting for up to 8 players, all through a completely three-dimensional environment. Stalk your adversaries, hide among the rest of the passengers and kill anyone you catch unawares. But be careful, the rest of the players will want to do the same; In addition, we will have to be aware of the guards who prowl in search of any suspicious behavior. A very attractive port to play online with your friends.
The Unfinished Swan
Platform: iOS
Developer: Giant Sparrow
Price: 5.49 euros
Giant Sparrow and Annapurna Interactive's celebrated puzzle adventure for PS3, which later made the leap to PS4 and PC Vita, now comes to both PC and iOS devices through a port that keeps the essence of the original intact and in the that we enter a dreamlike world in white after chasing a mysterious swan. And the specific version of mobile phones manages to perfectly bring its original interactive concept to a touch interface that responds wonderfully. And what about the rest; a proposal brimming with personality and quality with an exquisite aesthetic treatment that never ceases to amaze with each new approach to its game formula.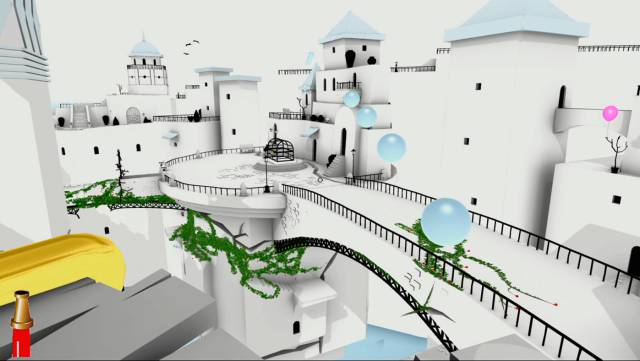 Genshin Impact
Platform: iOS and Android
Developer: miHoYo
Price: Free
The new action RPG and open world MiHoYo has become one of the most anticipated of this final stretch of 2020, a title that arrives on mobile phones on September 28, as well as PC and PS4, with a version for Nintendo Switch planned later. And in all cases through a free to play business model with which to enjoy its colorful and absorbing staging completely free of charge, of course, with micro-payment options, although you can also obtain objects and consumables simply by playing . The title proposes to form a group of heroes who will seek answers in The Seven, the elemental Gods, while they face an evil deity in a dream world.
PAKO Caravan
Platform: iOS and Android
Developer: Tree Men Games
Price: Free
The popular PAKO series of mobile devices receives a new installment through a crazy arcade that mixes puzzle and skill; And it is that as if it were the classic snake game, in this case we must complete the longest possible car caravan, until it occupies the entire screen. But it is also that we will have to complete all kinds of missions (up to a total of 100) throughout the 10 available levels, all thanks to an addictive and really fun gameplay, a casual proposal ideal for moments of escape; And without spending a euro!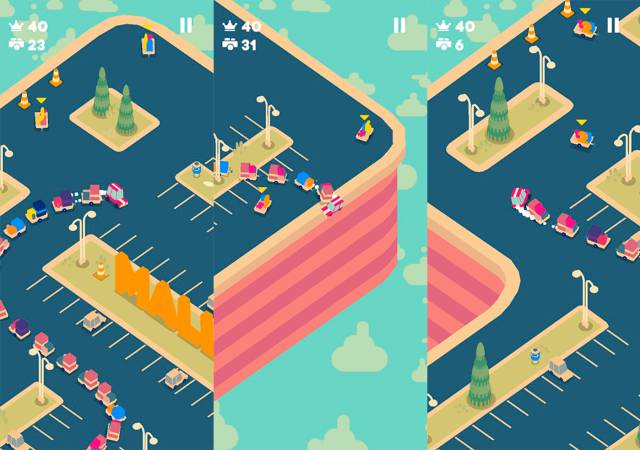 Golf odyssey
Platform: iOS and Android
Developer: Rubén Pecellin
Price: Free
Again, we recover one of the simplest and, in turn, freshest proposals of this month thanks to the most casual and addictive version of golf. It is an arcade of skill in which we must overcome the collection of holes available in a hole-in-one, or what is the same, in one fell swoop. And all this through a sober and pixelated graphic aspect; an app for those moments of escape in which you want to enjoy basic mechanics that offer a certain level of challenge, increasing each time as we pass the levels. And again, completely free of charge.
Rip Them Off
Platform: iOS
Developer: Lozange Lab
Price: 4.49 euros
We shelve our monthly selection with a unique proposal; The fact is that the Junta wants more and more benefits, so we must get down to work to fill the streets with shops that arouse the commercial interest of the masses; This is how this new puzzle of simulation and economic management in the purest tower defense style is like, an explosive mix that results in one of the most surprising and personal titles of this year, also available in desktop format through Steam.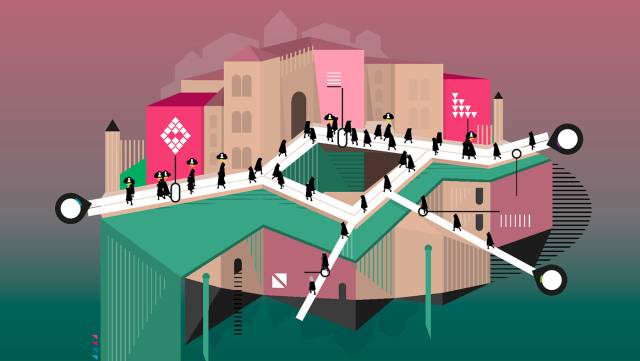 New Apple Arcade
Along with the most interesting releases this September on iOS and Android, we do not want to lose sight of the news from Apple Arcade with two new additions that we cannot fail to recommend.
The Last Campfire | The new atmospheric adventure from Hello Games (creators of No Man's Sky) recently reached both desktop platforms and iOS devices its new title, the story of a soul trapped in a mysterious world that must find the meaning of its existence through exploration and solving puzzles.
Marble Knights | The WayForward studio (responsible for the Shantae saga) brings to iOS its particular and colorful bet on puzzles through a fun game that combines medieval fantasy, sword fighting, magic spells, dungeon exploration and lots of imagination. Free the Kingdom of Roundingham from the evil Lord Terroboll.