A selection of essential video games released this month of February 2020 on iTunes and Google Play that can not be missing on your smartphone or tablet.
We start a new cycle of reports with the best games appeared every month on mobile devices, either exclusively for iOS or Android, or in both ecosystems, a series of apps that can not be missing in your smartphones and tablets. And it is that the mobile market does not live only from free to play titles type gatcha; Both App Store and Google Play receive numerous full-price video games every week that we cannot miss, whether they are ports of desktop titles or games designed specifically for our touch devices. Do not miss our selection of essential games on both iOS and Android in February 2020.
Melbits World
Platform: iOS
Developer: Melbot Studios
Price: 5.49 euros
After its debut on PS4 and its subsequent launch on PC and Nintendo Switch, finally the colorful and casual multiplayer puzzle game arrives on iOS devices with all their potential for fun intact, this time enhancing their virtues as an ongoing bet on the puzzles and the platforms in the company of our friends on the same device. Up to six thematic worlds, 72 unique levels full of traps and secrets and endless customization options. A safe bet for those intense games of short duration.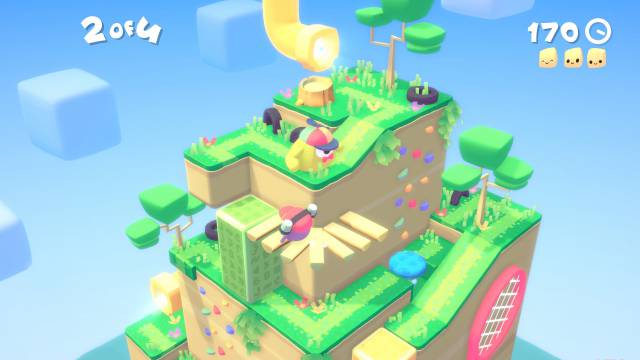 Must Die Cookies
Platform: iOS and Android
Developer: Rebel Twins
Price: Free
Jack is a secret agent with powers, the result of a government experiment; With his abilities of a superhero, he must stop a group of evil mutant cookies that plan to reduce the city of our starring protagonist to rubble. Thus begins the story of a frantic and amazing auto runner with platforms and shots with an absolutely great staging, with graphics in the purest cartoon style with infinite effects and a speed that will leave us breathless, as long as we do not activate the time Bullet to kill all our enemies.
Little misfortune
Platform: iOS and Android
Developer: Killmonday Games
Price: 9.99 euros
We follow in the footsteps of Misfortune Ramirez Hernandez, an 8-year-old girl with a great imagination who pursues the Eternal Happiness prize as a gift to her mom. Together with her we will take part in a narrative adventure in which to unravel numerous enigmas and situations of the most unlikely. With a very personal staging thanks to its lovely hand-drawn graphics, it is a good time to continue with the story of little Misfortune after her PC debut last year.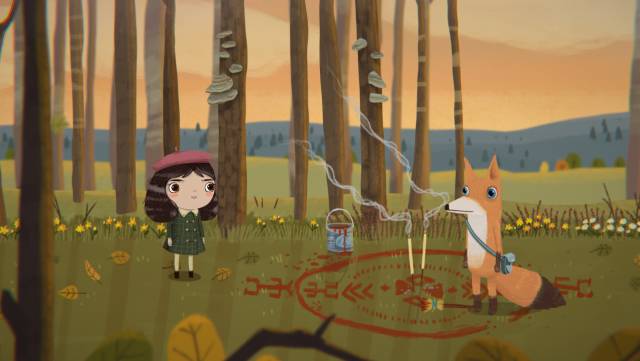 Company of Heroes
Platform: iOS
Developer: Feral Interactive
Price: 14.99 euros
The acclaimed war game and real-time strategy returns in the form of remastering for iPad after its debut in the distant 2006 thanks to the extinct THQ, today THQ Nordic. We are facing one of the most celebrated RTS of its time and that takes us to the most crucial moments of World War II, leading the US troops in European territory and reliving, once again, episodes such as the Normandy landing or the siege of Falaise, along 15 exciting missions.
Rogue grinders
Platform: iOS and Android
Developer: Kurakurture
Price: Free
The genre of roguelike or dungeon crawler seems ideal for fast games on mobile devices, especially if we take into account the benefits of this little indie in the purest style of 16-bit titles. Infinity of dungeons to overcome, rhythmic gameplay bombproof, completely satisfactory gestural handling, unlocking heroes with different abilities, constant looting with new weapons, equipment and objects … In short, a mandatory title for lovers of the genre and totally Free on iOS and Android.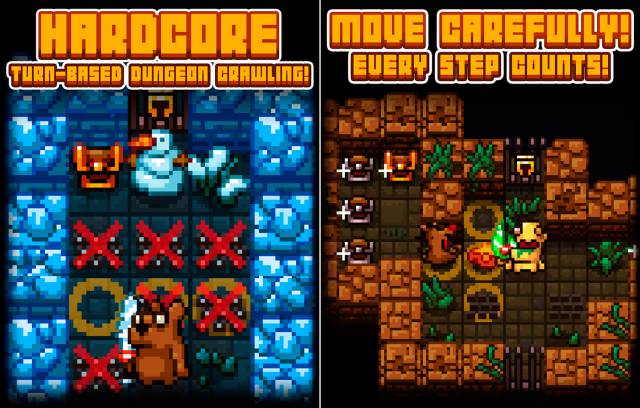 Kick-flight
Platform: iOS and Android
Developer: Grenge Inc.
Price: Free
All an action title in the purest anime style that is left to play from the beginning to hook up all those players looking for frenetism and fighting with swords in unison. And it is that thanks to a very well adjusted touch control, we can move with total freedom throughout huge scenarios and take part in confrontations of up to 8 players in teams of 4, all in real time and with a great variety of movements and special attacks. Choose your favorite fighter now and get fully into this lavish fighting title with an absolutely sweeping staging.
Incredible Mandy
Platform: iOS
Developer: Dotoyou Games
Price: 3.49 euros
Directly from Nintendo Switch comes this new 3D puzzle adventure with a colorful audiovisual section in which we explore the fantastic memories of two brothers, a boy and a girl. And it is that through a kind of emotional journey, we will have to overcome up to 8 different levels, each with its own approaches in the form of unique challenges, to which we must add a series of final bosses that will make things really difficult for us those who will have to know how to defeat through their own mechanics. A colorful and imaginative journey with sweeping sequences in the purest anime style.
Dragon Quest of the Stars
Platform: iOS and Android
Developer: Square Enix
Price: Free
We cannot miss the opportunity to return to the always attractive universe of Dragon Quest, this time, with a new free-to-play RPG specially designed for mobile phones. And this time we can share adventures with up to three friends online, so explore a huge fantastic world and take part in fun tactical battles, with lots of weapons, objects and powers to discover, great customization options and a graphic section of the most characteristic, always enhanced by the great original designs of Akira Toriyama, creator of Dragon Ball and habitual collaborator of the Dragon Quest saga since its inception.
Lego Legacy: Heroes Unboxed
Platform: iOS and Android
Developer: Gameloft
Price: Free
The definitive RPG based on the Lego universe arrives with Lego Legacy: Heroes Unboxed, the new Gameloft in the F2P mobile market; and with the aim of revolutionizing the genre, this new title based on the popular construction brand allows us to deepen its great imaginative universe by assembling our own sets, our teams of heroes and the always addictive mechanical gatcha to unlock hundreds of iconic figurines Lego of all kinds and times. A gift for fans of the famous toy brand that combines sets like Lego City, Lego Castle, Lego ninjago, Lego Pirate and Lego Space, with many more to come.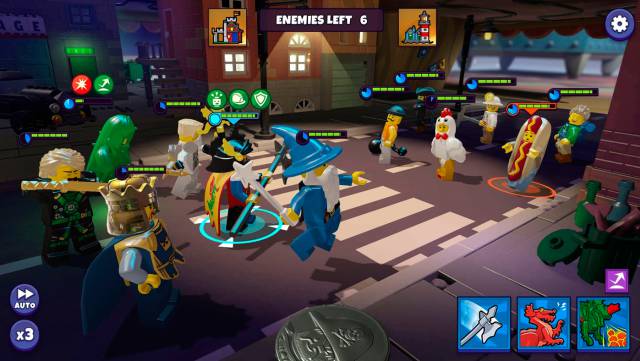 Eri's Forest
Platform: iOS and Android
Developer: Studio Qinoko
Price: Free
We finished our monthly selection with a title as charming as unknown; and is that Eri's Forest is a tower defense, a very prolific genre in the tactile ecosystem, both with a staging and with a really striking design. As guardian entities of the forest, we must protect different sacred trees from attacks of corrupted wildlife based on mana. So much so, that with a vertical position of the screen, we can rotate around the tree to be protected, resulting in a kind of three-dimensional board with which to interact in the most varied ways. All this with an audiovisual section of authentic dream; an F2P experience that we cannot stop recommending.