Naughty Dog's new play also triumphs in the land of the rising sun; beats other great first party titles from Sony.
Good premiere for The Last of Us Part 2 in Japan. That the new Naughty Dog work was going to be a best seller seemed clear, something that has been confirmed with the first figures that have been made public. Media Create, the consultancy that provides weekly sales data of physical copies in Japan, has reported that the new title from Sony Interactive Entertainment has managed to place 178,696 copies in Japanese households.
This debut beats other PlayStation 4 video games developed by Sony's in-house studios. Marvel's Spider-Man, Bloodborne, God of War, Days Gone or Horizon Zero Dawn failed to beat the numbers in The Last of Us Part 2. Neither did one of the most important projects that Naughty Dog has launched in the current generation. We refer, of course, to Uncharted 4: The Thief's End, also directed by Neil Druckmann.
It should be noted that the adventure starring Ellie is the only PlayStation 4 game that appears in the Top 10 list. The other titles, with Animal Crossing: New Horizons at the helm, are products that have come out on Nintendo Switch. Veteran games like Mario Kart 8 Deluxe or Super Smash Bros. Ultimate continue to triumph on the bestseller list. There is also no shortage of Pokemon Sword and Shield, one of the productions that is always among the best sellers. These figures correspond to the week from June 15 to 21: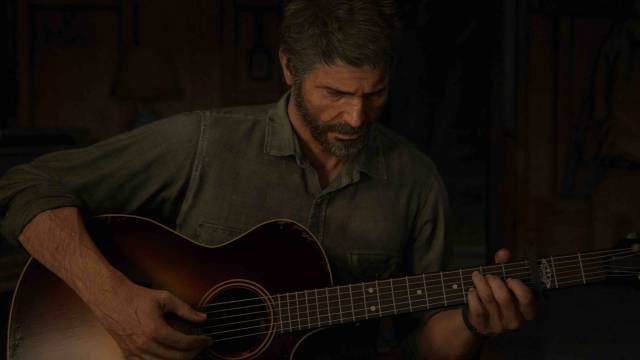 Japan best sellers
[PS4] The Last of Us Part 2 – 178,696 / New
[NSW] Animal Crossing: New Horizons – 73,680 / 4,934,168
[NSW] Clubhouse Games: 51 Worldwide Classics – 32,673 / 144,297
[NSW] Ring Fit Adventure – 32,663 / 1,038,732
[NSW] Harukanaru Toki no Naka from 7 – 14,062 / NEW
[NSW] Namcot Collection – 9.532 / NEW
[NSW] Mario Kart 8 Deluxe – 9,251 / 2,995,705
[NSW] Pokemon Sword / Shield – 9,195 / 3,630,263
[NSW] Splatoon 2 – 7,886 / 3,463,228
[NSW] Super Smash Bros. Ultimate – 6,137 / 3,731,453
The Last of Us Part 2 was released on June 19 exclusively for PS4.
Source | Gaming Bolt