The American actor and comedian who plays Mayfeld in the popular Disney + Star Wars series criticizes the culture of cancellation.
The actor and comedian Bill Burr, known lately for playing the character of Mayfeld in The Mandalorian, the popular and celebrated Star Wars series for Disney +, has criticized the recent firing of his co-star Gina Carano after controversial opinions of the actress in social networks, showing against the culture of cancellation in audiovisual productions, something that according to the actor, is becoming almost a norm in the industry.
Against the culture of cancellation
This has been stated by the actor in a recent podcast called The Bill Bert Podcast, in which the controversial case of Gina Carano and Lucasfilm was discussed, among many other topics. So much so, that Burr himself assures that he is forced to measure his comments if he wants to continue working: "I'm in that fucking series, now I have to watch what the hell I say," says the actor, to continue explaining his fantastic relationship with the actress during filming.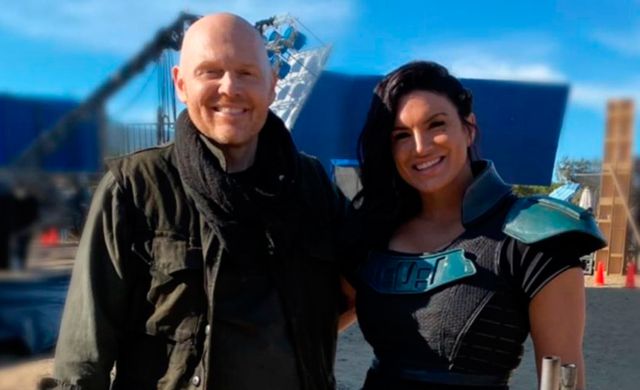 "It was a complete charm. A really nice person. Now someone will probably take this video and somehow make me say something else and try to get rid of my bald action figure. This is how things are now. It's a fucking crazy time, "Burr comments, not without criticizing the cancellation culture next:" Now it's getting like, 'Hey, you made an ignorant comparison' (makes flushing sound). There your dream goes. I see that and I think: 'Who the hell is against that?' ", Concludes the actor.
All this comes after the dismissal of Gina Carano from Lucasfilm and her departure from The Mandalorian due to a series of comments made by the actress on social networks, in which she compared the situation of Republicans in the United States with those of Jews in Germany Nazi, in addition to other controversial political comments.