We compile the most promising adventure games that we will be able to enjoy in 2021, in a varied selection of attractive and long-awaited titles.
What better way to start this 2021 than with a review of the most interesting that the graphic adventure genre is going to offer us throughout this year. And given how much and good it seems that one of our favorite video game genres is going to bring us, we have not selected only 10 titles as we have done on other occasions, but there will be many more. A total of 25 graphic adventures, arranged in alphabetical order, is what we offer you in this report with the most promising of the genre for 2021, to show that this way of understanding the video game that we love from the heart is more alive than ever. We hope you enjoy and get excited about this preview as much as we have done writing it. We also include links to the Steam pages of most of the titles reviewed, and in several cases you will have free demos or prologues to be able to try a preview of them. Without further ado, let's see why 2021 will be the year of adventure.
Born punk
Follow him on Twitter
Add it to desired on Steam
Cyberpunk and graphic adventure, an explosive combination that has already left us some jewel in the past and that it seems that it will do it again in 2021. Australian independent developer Insert Disk 22 has been working on Born Punk for some time, a graphic adventure of which We already talked to you in La Mansión Maníaca a while ago, and that we are really looking forward to confirming all the good omens that we have in it. We are in 2155, in the fictional Nordic city of Bornholm. A city that could well be taken from any of the classics of the genre, with that industrial air and infested with mega-corporations and visual saturation and neon so characteristic of it. We will have 3 protagonists, a former combat hacker, the executive director of the largest corporation in the city, and a rapper android. The three have something in common: they have been possessed by a techno-organic entity of unknown origin whose intentions are not at all clear. Alternating control of the 3, we must uncover a conspiracy whose scope is unimaginable in our first steps through the attractive universe of the game.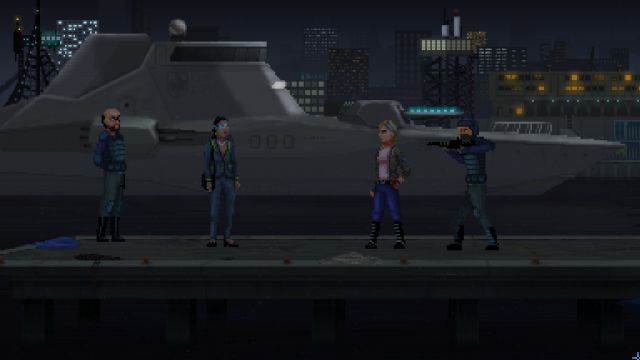 Born Punk will be a totally classic graphic adventure, not in vain its creators mention Monkey Island (logical given the name of the studio…) and Beneath a Steel Sky as two of the main influences of the game. Therefore, we will face the usual inventory puzzles, conversations to advance the plot and other common elements of the genre, although the team has decided to give the title its touch of distinction so that the gameplay gains freshness and variety. Two of the main hallmarks of the game will be, on the one hand, a system of decisions and consequences that promises to have a great impact on the development of the adventure. This will affect both conversations and when facing the puzzles of the adventure, and will leave us great freedom. The other mainstay of the game will be its very rich and deep background, so that its creators are weaving a rich universe full of lore, in which we can immerse ourselves through our pda.
Chinatown Detective Agency
Follow him on Twitter
Try the free prologue and add it to your favorites on Steam
Interesting adventure inspired by the classics. Where is Carmen Sandiego? that so many good times made us go through in the late 80s and 90s. The title places us in the year 2032 and will offer us a fabulous cybernoir setting captured in great detail. Most governments have fallen due to the gradual collapse of the world economy, and the city of Singapore is one of the few cities that continues to maintain its status. The forces of law and order are totally corrupted, and the best detectives have left the force to establish themselves as private investigators for those who can afford to pay their wages. Our protagonist will be the intrepid Amira Darma, a former INTERPOL agent who has just made the leap as a private detective, and her first client is about to walk through her door.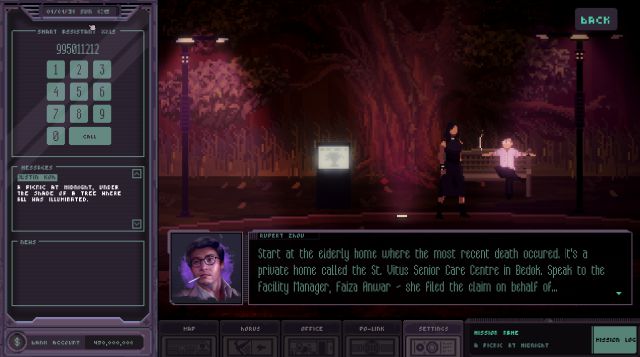 Chinatown Detective Agency will propose that we literally become smart investigators. And it is that to solve their intricate cases you will have to do real research even outside the game, comparing clues and looking for data as a real detective would. We will also have to manage the agency and the day to day of our protagonist, since she will have to rest so as not to end up exhausted, and time will be money. We may hire other researchers for our agency. All this while we follow clues and solve puzzles to unveil a global conspiracy that will take us through Singapore itself and more than 30 locations around the globe. To build this cybernoir intrigue, its 3 creators have been inspired by classics such as Blade Runner, The Da Vinci Code or Black Mirror among others, almost nothing. We count the hours to become detectives in this exciting future.
Darkside Detective: A Fumble In The Dark
Follow him on Twitter
Try the demo and add it to your favorites on Steam
In mid-2017, the small independent developer Spooky Doorway surprised us with an excellent graphic adventure that mixed the supernatural with a lot of humor and humor. Darkside Detective was a title that dazzled us with surreal cases where we had to deal with paranormal powers and forces from beyond, always with the biggest of our smiles on our faces at the enormous humor that the adventure wasted at all times. The city of Twin Lakes is a magnet for the paranormal, in its many terrifying forms, and the crazy couple made up of Detective Francis McQueen and his inseparable companion Officer Dooley (present in body but not in mind) has decided to train within the local police force the Dark Division, to be the last line of defense against the ominous dangers of the afterlife. Darkside Detective is an adventure that we enjoy very much, and for this highly anticipated continuation the saga maintains its hallmarks.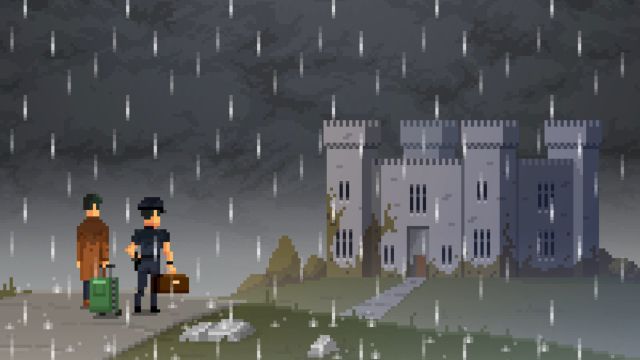 Once again we will have to solve independent cases with a common thread and supernatural theme, 6 this time. And of course, once again we will have as the main couple Detective McQueen and Agent Dooley, one of the craziest and most sympathetic duos we have seen in any graphic adventure. The game will once again squander that naive and sharp humor from the previous installment, and it will again confront us with cases where the occult and the supernatural will lead us to deal with curses, ghosts, very pissed off ancient gods and other common entities within the theme of the paranormal. At the playable level, the title will continue to rely on a control with a simplified pointer common in current titles of the genre. Darkside Detecive was a very light adventure game, with some fairly simple puzzles that were not too much of an obstacle. Its attractive mix of the supernatural with the wildest humor, and that graphic finish that behind its apparent simplicity hides a great appeal that fits so well with its proposal, surely they place this graphic adventure among the highlights of the year.
Encodya
Follow him on Twitter
Add it to desired on Steam
Encodya is the first video game from Estonian-based multimedia studio Chaosmonger, who after their experience in movies and video clips among others have decided to launch this promising graphic adventure. For this they will take us to a dystopian future of those that are so in vogue today. We are in the year 2062, in the city of Neo Berlin. A megalopolis ruled under the yoke of dark corporations of twisted intentions. Our protagonist is the young Tina, a clever 9-year-old orphan who tries to survive in the ruthless city with the only company of SAM-53, her guardian robot. Managing both, we must unravel the legacy of Tina's father, on a mission to prevent the decline of the world and discover the essence of human nature, while visiting incredible places and dealing with terrible threats.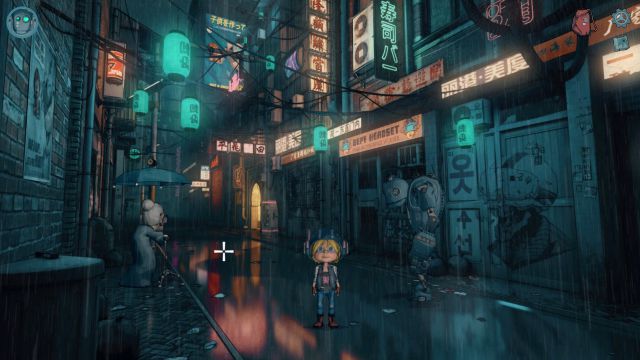 Encodya is a totally classic graphic adventure that boasts a spectacular three-dimensional graphic finish, and which has the particularity that we can alternate control of Tina and her robotic companion at any time, being able to use their unique abilities to advance in the adventure. Its magnificent setting and spectacular recreation of this attractive dystopian future will be other of its main assets. They have not cut their creators when it comes to naming influences: the atmosphere of Blade Runner, the humor and gameplay of Monkey Island, and the creativity of Studio Ghibli. The title has high production values, which allows an excellent visual finish, a multitude of characters to interact with, a large number of settings to visit and some attractive cutscenes to narrate the story, among many other benefits. This same month we will be able to see if the excellent sensations that the demo left us are confirmed with the final title.
Exit: A Biodelic Adventure
Follow him on Twitter
Try the demo and add it to your favorites on Steam
The proposal of this attractive graphic adventure is very interesting. It places us in a distant future where science has bet on a fusion of technology and life, combining synthetic and organic elements to create a series of incredible advances. The inhabitants of this dystopian society have undergone a series of operations with techno-organic grafts, and have connected their brains to networked neural implants, which are responsible for filtering their perceptions to make them happier. Unfortunately, the brain implants became aware of themselves, reprogramming their hosts. Ultimately, they unleashed a plague known as The Worm Epidemic, subjugating their hosts and taking control. Subdued humans live in the so-called Worm Cities, where they perform wicked and sinister rituals as they search for new victims for their hive. In the midst of such a panorama, we will control the vicissitudes of a stranger who awakens from a chrysalis to seek answers.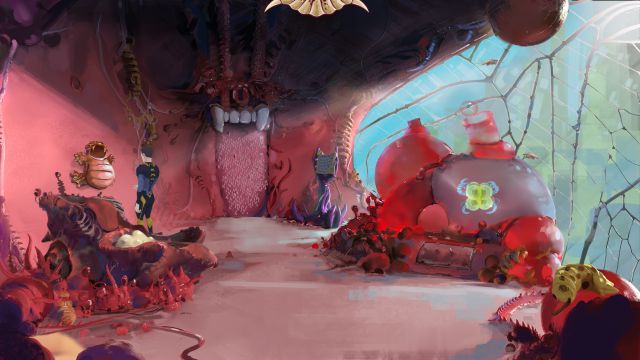 This original staging will also have an impact on the gameplay, since the usual verbs or icons for the actions used in the genre will be replaced by several techno-organic implants with their respective function, using a rather curious interface. We have been able to enjoy all of this in the demo available on Steam, and the truth is that it has convinced us. The independent Russian-based developer behind the game, Neurosaur, cites the early films of David Cronenberg or authors such as Stanislav Lem, Paul Di Philippo or Charles Burns as some of their influences, within the movement known as "biopunk". The psychedelic cartoon-style visual finish of the title is very interesting and attractive. It will be up to us to decide if we will be hunter or prey, savior or fugitive, and finally fight, submit or flee in this surprising dystopian future.
Framing Dawes
Follow him on Twitter
Try the demo and add it to your favorites on Steam
The influence of Alice in Wonderland or a Tim Burton that we will name several more times in the text are more than evident in this promising graphic adventure. After an argument with her father, the young Bay Dawes finds in an old box of her mother's belongings a mysterious bottle with a suggestive label. After drinking it, he loses consciousness, and wakes up in his bedroom without having the slightest memory of what has happened in the last 24 hours. As if this were not enough, she receives a mysterious email, with the threat that if she does not find a missing young man before the end of the day and takes him to the asylum where her mother is interned, she will be charged with his murder. As adults, it seems that the world has become a place similar to the aforementioned Alice's Wonderland, since strange things are happening everywhere. Not to mention the trifle that Miss Dawes' dead pet, the lovely Dink the rabbit, has come back to life …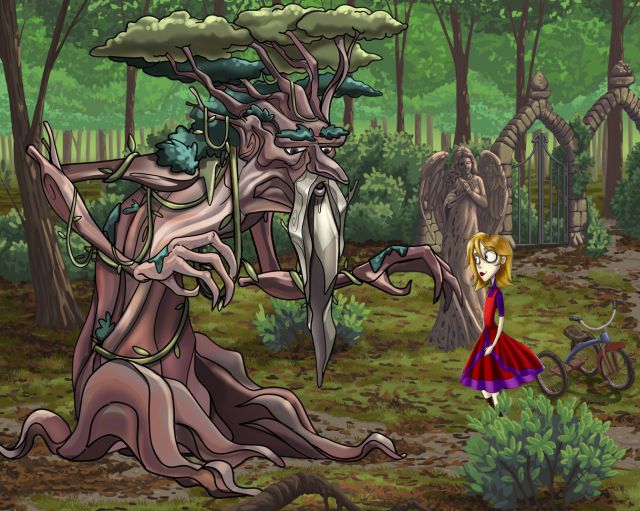 Framing Dawes aims very high, and at first it will come out in an episodic way with 3 chapters that we hope to be able to play throughout this 2021, which will make up a magical, crazy and bizarre story. Among its many benefits, stand out an impeccable visual section entirely created by hand including a multitude of settings and characters, or the possibility of controlling Dink the rabbit or the troubled mother of our protagonist in specific sections of the adventure. The development seems that it will not be excessively out of the ordinary in the genre, with mouse control and inventory puzzles, but there will also be room for surprises such as spells that will offer us multiple possibilities and attractive logic puzzles. To top it off, the creator of the title has not been cut off when it comes to qualifying the game's narrative as provocative, ensuring that it will surprise us well.
Growbot
Follow him on Twitter
Add it to desired on Steam
In 2018, British illustrator Lisa Evans founded the independent video game studio Wabisabi Play. Her goal was to turn her skills and knowledge as an illustrator into a new and attractive medium such as the video game sector, which would allow her to bring her illustrations to life. His first work is this attractive point and click graphic adventure called Growbot. To give it shape, it has been inspired by classics such as Loom or Machinarium, trying to bring together the best of the past and present of the genre, and seeking to convince both veterans of it and those who come to try it for the first time. A remarkable point of the creation of the title is that three-dimensional models of all the characters in the game have been created so that Miss Evans can capture them in the best way with her illustrations in the video game. The truth is, the visual work of the title is being excellent and could not be more attractive and original.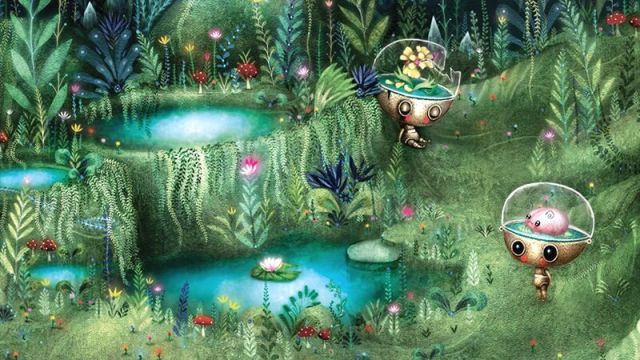 The game will star Nara, a farming robot in the process of training to reach the rank of captain. Nara performs her duties in a lush space station teeming with plant life, which the title designer has dubbed "biopunk." The station is attacked by hostile crystals whose growth is infesting the station, and Nara's mission will be to defend it. To do this, he must go through its intricate rooms, deal with the station's technology, and interact with a multitude of plants and aliens, solving a number of various puzzles. One of the mechanics will consist of collecting sounds from the plants to combine them and turn them into shields, we will see if the aforementioned influence of Loom has to do with this section. The famous composer Jessica Fichot is in charge of the title music, and in conjunction with the spectacular visuals created by Lisa Evans they promise to offer us a spectacular adventure in the artistic.
Happy game
Follow him on Twitter
Add it to desired on Steam
There is little news that rejoices us as much as the announcement of a new title from the champions of imagination and reverie Amanita Design. The Czechs have given us jewels like Machinarium, Botanicula, the Samorost saga or the recent Creaks. Happy Game is his new proposal, and on the one hand it represents a return to the roots and on the other a radical change. At the playable level, we return to the traditional point and click brand of the house, inviting us to click with every element of our environment and surprise ourselves with the consequences of our actions, leaving behind the approach of puzzle platforms with direct control that they used in Creaks. What is not so common in a game of these geniuses is the macabre, bloody and twisted tone of their new adventure. Far are the environments and endearing and adorable characters of past titles, ideal games for the smallest of the house to the oldest to enjoy.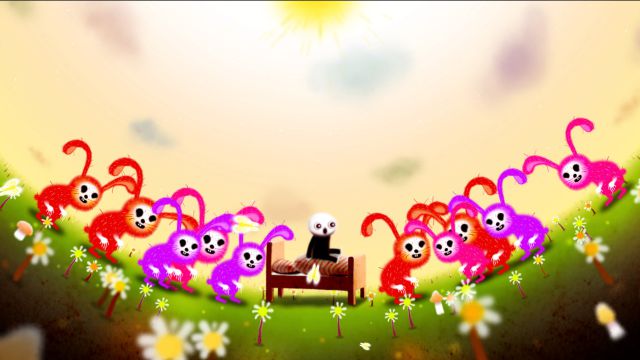 The people of Amanita describe their new play as a psychedelic horror adventure. Our protagonist will be a young boy whose dream has turned into a terrible nightmare, and our mission will be to guide him so that he can flee from it, through 3 horrifying nightmare environments. To make us stick to what we are going to face, the Czechs warn us that in their game we will witness comic violence, we will often see blood on the ground (at best), we will see beheadings of adorable bunnies and a plenty more evils that have occurred to them. All this while we solve disturbing puzzles, one of those so original and well inserted in an organic way in the adventure that they know how to pose. And surely, always with that narrative so sparing in the media and yet that knows how to transmit so well that they dominate so well. We are not going to hide it, we are unconditional followers of this incomparable independent study. All his games have made us really enjoy, and this new ghoulish approach looks great.
Incantamentum
Follow him on Twitter
Add it to desired on Steam
The London independent studio Cloak and Dagger Games is going to propose us to solve an intricate mystery that hides much more than meets the eye. Everything will begin with an unexpected letter that the archaeologist Thomasina Bateman receives, inviting her to a secluded and small town in the English countryside, known as Bewlay. One of the villagers informs her that some discoveries made in a local excavation will undoubtedly be of interest to her. As we have been able to prove in the demo available on Steam, upon her arrival in the village the archaeologist meets some inhospitable villagers who they avoid all collaboration, in a very suspicious attitude. Everyone seems to know more than they try to appear, and it will be up to us to investigate the mystery that this lonely town hides.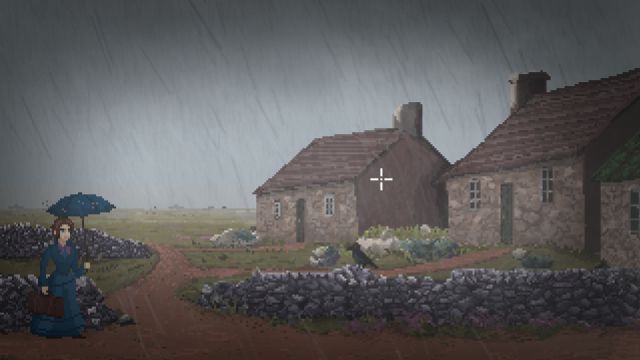 The creators of Incantamentum have drenched themselves in a multitude of English folklore references to offer us an adventure full of unexpected surprises. This makes the game have a very peculiar and attractive tone. The packaging of fantastic and worked pixel art that the visual section of the adventure shows does not only increase the desire we have to try it. Mixing classic styling with the usual streamlined control of modern adventures promises to deliver a traditional adventure that doesn't get stuck in the past. A great mystery, a multitude of colorful and suspicious characters and that particular tone of real folklore with touches of terror are more than enough reasons for us to die of wanting to visit the English countryside in the company of this intrepid archaeologist.
Justin Wack and the Big Time Hack
Follow him on Twitter
Try the demo and add it to your favorites on Steam
When the funding campaign on Kickstarter for your graphic adventure receives contributions from some such David Fox and Ron Gilbert, among others, things are looking more than good. Totally classic in style and with an attractive cartoon visual finish, this title promises a lot of humor and hours of fun. Our protagonist will be Justin, who after a strange accident with a space-time portal, exchanges with a caveman and is trapped in prehistory. While the caveman adapts wonderfully to our time, becoming a hipster, Justin must travel through the time plane to return to his time. As if this were not enough, some robots with evil looks that act as vigilantes of unauthorized temporary travelers will harass our protagonist.
In a title with a very classic influence, which seeks to evoke the humor and gameplay of Lucas's graphic adventures, we can alternate control between 3 characters to try to unravel the continuous space-time. Control will be the traditional point and click, and we will have logic and inventory puzzles as happened in the classics of the genre. We love the graphics of the title, with a very apt air of cartoons and a color palette of pastel shades that look great. Expected at the beginning for 2020, it seems that it will finally be in 2021 that we begin when we can enjoy this graphic adventure how high it aims and how distinguished sponsors it has.
Kapia
Follow him on Twitter
Try the demo and add it to your favorites on Steam
This title comes from Montenegro, the debut work of the 2For2 studio formed by Anna Mimik and her partner with whom she has been married for 15 years. For their first video game they have been inspired by the graphic adventures that came from the decline of the golden age of the genre and that bet on the 3 dimensions, such as Syberia, The Longest Journey or Still Life among others. For the control it has opted for the classic point and click, with inventory puzzles and several mini-games. Like the aforementioned classics, Kapia uses three-dimensional graphics with polygonal models for its characters, an unusual bet in the genre today. After trying the demo available on Steam, the first feelings are positive.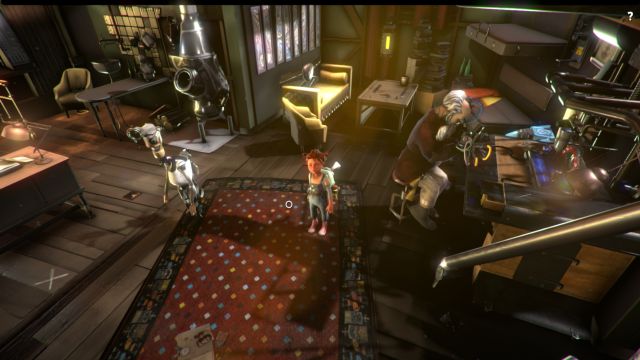 The adventure takes place in a dystopian post-apocalyptic future. After the collapse of society and a world-wide war, the inhabitants of the earth are divided into two coalitions faced in a bloody conflict, the east and the west. The population lives in crowded domes where they are confined. Our protagonists will be Stefan, an elderly retired pilot, and his granddaughter Reny, a cheerful and friendly little girl. Following the discovery of a mysterious message, the two embark on a journey to end the conflict. We will visit various locations, where we will contemplate this curious world that mixes futuristic elements with other more retro or even typical of the Middle Ages. We can alternate control between the two protagonists, each with unique abilities. For example, Reny can use a helmet that allows him to control the robots that populate this world. It also seems that there will be room for humor in this adventure that looks very good.
Lone mclonegan
It is a pleasure to see such promising projects as this fantastic fusion of graphic adventure and western being developed in our country. From Valladolid, Verónica Rodríguez Rico and Antonio Carlón are putting the finishing touches to a video game that looks excellent, and that distils the best classic flavor of the genre on all 4 sides. Lone McLonegan is the number 1 outlaw of the Wild West, the best at his thing. Everything changes one morning, when he discovers that his arch enemy, Bragg Badass, has snatched the top spot on his most wanted list, surpassing the bounty on his head to that of Lone himself. A tough guy like our protagonist cannot allow such impudence, so swift and fast he takes the first stage to Oldewell Town, where the most famous and impregnable bank in the region is located. If you manage to rob this bank, you will regain the throne as the # 1 outlaw of the Wild West.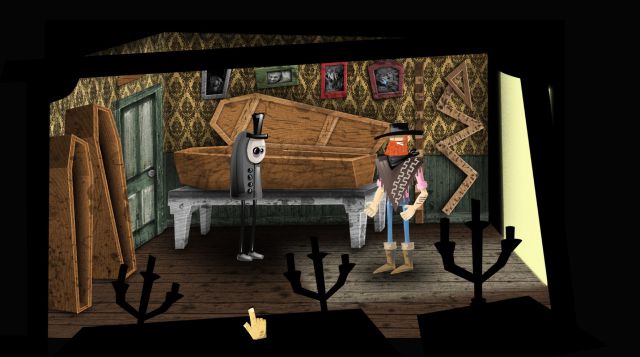 To do this, a lot of puzzles will have to be solved, in a similar way to what we did in the traditional graphic adventures in which this video game is so inspired. Like many of those, it will use a point and click control, or as its creators have defined it, point and kick, since in addition to the classic actions of the genre such as use or watch, Lone can kick things, with always surprising results . As usual in the classics, Lone McLonegan is packed with the best sharp, acid humor and will also include a multitude of references to popular culture, ensuring that we will have a good time and laugh with him. To top it off, its creators are giving it an attractive visual finish, with very careful graphics drawn entirely by hand. After several years of hard work by its two creators, we will soon be able to enjoy its fruits with this promising graphic adventure that shines with its own light as one of our most anticipated in 2021.
Mutropolis
Follow him on Twitter
Add it to desired on Steam
We continue with another graphic adventure made in Spain. Its creators are Beatriz Gascón from Madrid (Art and game design) and Juán Pablo González (programmer, sound and conceptual art) who together have formed Pirita Studios. For their debut they have opted for a traditional gameplay adventure, and after trying the short demo that was available on Steam a while ago we are looking forward to getting the hang of the final version. Given their quality, it is not surprising that they have an editor like Application Systems Heidelberg, a specialist in distributing great games of the genre such as Lamplight City, Unforeseen Incidents or Luna The Shadow Dust among others. Everything indicates that they will achieve the success they deserve both nationally and internationally, having such an attractive game and an experienced editor behind it.
The plot places us in the distant future, in the year 5000. Planet earth has been abandoned by humanity, and has become an inhospitable and wild desolate place. The art and culture of our civilization have been completely forgotten. The only person who still cares about all this is the brave archaeologist Henry Dijon, who along with the rest of his team decides to leave his native Mars to travel to Earth in search of discoveries and lost treasures. They will soon find hints of the legendary lost city of Mutropolis, as well as suffer the kidnapping of Henry's mentor under strange circumstances. With this starting point, we must explore the ruins of the Earth to unravel the mystery of what happened to our civilization. What little we could try in the demo we really liked, with a very classic development within the genre, with conversations, inventory puzzles and a great mix of humor with science fiction. All this seasoned with beautiful graphics made by hand using very attractive pastel and watercolor tones. The good people at Pirita Studios confirm the good health enjoyed by the graphic adventure developed in Spain.
Nine noir lives
Follow him on Twitter
Add it to desired on Steam
If the adventures of our most international cat detective in the Blacksad video game have not been enough for you, this 2021 we have a new date with a new feline detective in a city of anthropomorphic cats. Yes, we change the third, leaving aside the rude noir of that one to have a more humorous and "cute" approach here, in what its creators have seen fit to call "furtopia". Our protagonist will be the detective Cuddles Nutterbutter, who must solve a series of terrible murders that are terrorizing the city of Meow Meow Furrington. In this he will have the invaluable help of his intrepid assistant, Tabby Marshmallow. Both must deal with the most seedy part of the city to unmask a mystery that threatens to end all vestige of order in the city and turn it into a battlefield between the local mafias.
Along with its original bet on the characterization of its characters, Nine Noir Lives stands out in the first place for the two different approaches it offers by allowing us to control the cat detective or his partner Tabby. Secondly, it will allow us to use the original "lick" mechanic, yes, you read that correctly. Like our cat pets, we can use this ability to obtain clues and advance in the plot. Control will be with pointer, and there will be a multitude of puzzles both of inventory and logic, and their creators, the South African-based developer Silvernode Studios, promise that they will be both fair and challenging. The mixture of noir atmosphere with the most adorable humor, and the excellent graphic work entirely done by hand make us want to try his original proposal.
NoseBound
Follow him on Twitter
Add it to desired on Steam
Nosebound is an attractive proposal that mixes the best film noir with a multitude of influences related to the supernatural. Diego M. Martínez, Argentine developer behind the title, cites the works of H.P. Lovecraft and Raymond Chandler as main inspirations, as well as the work of authors related to the occult and mysticism such as Aleister Crowley or Cornelius Agrippa among others. We will therefore have an adventure for an adult audience, with a mature plot without any kind of censorship or consideration, with a good portion of violence, gore and sexual content. All this in a title with classic graphic adventure roots, but adding action sequences such as shootouts and chases at certain moments to emphasize the drama of the title. También tendremos alternativas a la resolución de los puzles dignas del detective más expeditivo, como forzar cerraduras, reventar ventanas y alguna sorpresa más.
En esta oscura y visceral aventura nos meteremos en la piel de Ray Hammond, un detective privado de turbio pasado que no duda en emplear los métodos más expeditivos para sacar adelante los casos en los que trabaja. Una de las características más originales de la aventura será la temporalización de la narrativa, que comenzará al final de la historia y fluirá constantemente de adelante a atrás para mostrarnos hechos acontecidos en diferentes momentos de la trama. En nuestra mano quedarán tareas como interrogar sospechosos, buscar pistas y seguir los hilos a los que nos conducen,e ir desentrañando un caso retorcido que se complicará más y más a medida que nos adentremos en él. Para resaltar la ambientación noir del título, su atractivo acabado visual estilo comic emplea casi en todo momento el blanco y el negro como únicos colores, permitiéndose emplear algún otro para resaltar detalles impactantes, como por ejemplo la sangre, que tendrá un importante papel en un título tan terrorífico y grotesco por momentos como este.
One Dreamer
Síguel@s en Twitter
Juega el prólogo gratuito y añádelo a deseados en Steam
A pesar de no ser estrictamente una aventura gráfica, no hemos podido evitar incluir este a priori más que interesante videojuego en esta lista. One Dreamer es el resultado de más de 5 años de trabajo del creativo australiano Gareth Ffoulkes. El título narra la vida de Frank, un desarrollador de videojuegos quemado que trata de recuperar su amor por los videojuegos mientras se las trae tiesas para publicar su primer título. Para tratar de conseguir inspiración, se sumergirá en su propia consciencia a través de una serie de sueños lúcidos. Sin embargo, cuanto más profundo se adentra en ellos más se desconectará de su propia realidad. Así pues, el juego transcurrirá en dos estados diferentes: el mundo de los sueños y la realidad. Para el primero, el creador ha nombrado Catherine y The Last of Us como influencias. Así pues, tendremos secciones de plataformas y zonas de infiltración con enemigos, así como escenas cinemáticas interactivas.
Será en el mundo real donde tendremos un desarrollo más cercano a la aventura gráfica, con un ritmo más pausado y un acercamiento más detectivesco, interactuando con diversos elementos y resolviendo puzles. Algunos de estos estarán basados en pseudocódigo del lenguaje de programación C#, de modo que nos convertiremos en improvisados programadores. A nivel visual se ha apostado por un acabado pixel art muy atractivo y cuidado. La narrativa tendrá un peso muy importante en el título, y promete ofrecer una historia profunda y emotiva. Todo ello en un juego que pretende mostrar el agotador proceso tras el desarrollo de videojuegos independiente, con una propuesta muy fresca y original.
Papetura
Síguel@s en Twitter
Añádelo a deseados en Steam
Estamos ante una de esas pequeñas joyas que se ven cada mucho tiempo. Papetura es una auténtica obra de artesanía, donde absolutamente todos los elementos que componen el juego han sido creados y animados a mano empleando papel recortado, para posteriormente ser digitalizados para ser integrados en el mismo. A partir de este peculiar origen, se ha creado un universo onírico y evocador realmente atractivo. Nuestro protagonista será la criatura de papel Pape, quien estaba encerrado en una prisión floral. Tras escapar de ella, conocerá a una curiosa criatura de nombre Tura, a quien deberá proteger. Juntos se embarcarán en una mágica epopeya para evitar que su mundo se vea reducido a cenizas por unas viles y oscuras criaturas llameantes.
La práctica totalidad del título está creado por una única persona, el polaco Tomasz Ostafin. Entre las inspiraciones e influencias del título cita clásicos como The Neverhood, Machinarium o las obras del estudio Ghibli. Tras probar la demo del juego, las similitudes con los videojuegos de nuestros idolatrados Amanita Design son más que evidentes, con esa jugabilidad tan particular de los checos de clicar sobre los elementos del escenario y ver como este reacciona siendo la protagonista del desarrollo de la aventura. Y al igual que en los juegos de Amanita, no habrá ningún tipo de diálogo más allá de curiosos ruidos y onomatopeyas, lo que no será obstáculo para que vivamos una emotiva historia. Todo ello engalanado con una puesta en escena bellísima, arrebatadora y enormemente original, y con la música del galardonado compositor Floex, quien ya no deleitó con las geniales bandas sonoras del citado Machinarium o la saga Samorost entre otros.
Prim
Síguel@s en Twitter
Se está haciendo de rogar desde que se anunció en 2018, pero sin duda esta pequeña maravilla es una de nuestras aventuras gráficas más deseadas. Haciendo gala de un delicioso arte 2d en blanco y negro, inspirado en la obra de Tim Burton, Prim apunta verdaderas maneras. Nuestra protagonista será Prim, hija de Thanatos, la mismísima muerte, quien vive en el reino de los muertos. La pobre está teniendo unos extraños sueños donde un niño humano le grita pidiéndole ayuda. Pese a la oposición de su padre, Prim tratará de escapar al mundo de los vivos para descubrir el misterio tras su sueño. Las consecuencias del viaje serán más que sorprendentes, ya que la hija de la muerte no está preparada para controlar los poderes que desarrollará al cruzar el velo entre el mundo de los muertos y los vivos.
Estamos ante una aventura gráfica de corte clásico, con control por puntero, inventario y puzles de utilización de objetos. También tendremos el control de una suerte de mascota con forma de ojo con patas de araña, que nos ayudará a resolver varias situaciones. Pero sin duda por lo que mas destaca este esperadísimo título es por su soberbia puesta en escena. El apartado visual conseguido es maravilloso, con esa mezcla entre lo mono y lo terrorífico y esa dirección artística que tanto evoca a la obra de Tim Burton. Todo ello recreado con un delicioso arte en blanco y negro bidimensional digno de una película de dibujos animados.
Rosewater
Síguel@s en Twitter
Añádelo a deseados en Steam
Rosewater es un título del que ya hemos hablado en estas páginas, siendo nada más y nada menos que la nueva aventura gráfica de Francisco González, creador de las excelentes A Golden Wake, Shardlight y Lamplight City, con la que comparte universo esta su última creación. Para la ocasión, ha apostado por el western como trasfondo para este prometedor videojuego. Nuestra protagonista será Harley Leger, que tras abandonar la ciudad de Nueva Bretaña (donde sucedían los acontecimientos de Lamplight City), decide viajar al pueblo fronterizo de Rosewater para tratar de dejar su turbulento pasado atrás. Su intención es la de trabajar como reportera para el periódico local, y tras lo que parece un encargo mundano para una noticia acaba por dar con la pista de la enorme fortuna de un hombre perdido, en lo que puede ser la noticia del siglo. Esto hará que se embarque en una épica aventura donde se cruzará con bandidos, rebeldes y visionarios.
Las aventuras gráficas de Francisco González siempre tienen mucha personalidad y un toque distintivo, y Rosewater no se quedará atrás. Tendremos hasta 5 acompañantes en la aventura, y las decisiones que tomemos y nuestras relaciones con ellos afectarán al devenir de la historia. Habrá eventos aleatorios, que además se verán afectados por nuestras decisiones previas, algo nada habitual en el género. Tendremos varias opciones para superar los puzles y para poder avanzar en la aventura, dejándonos cierta libertad para afrontarlos, como hemos podido probar en la demo, donde resolvimos varias situaciones de formas diferentes. A nivel técnico, estamos ante la obra más ambiciosa de su creador, que ha empleado la técnica del rotoscoping para las animaciones y una resolución de 720p para los gráficos que hacen que el título luzca de maravilla. Los más de 50 personajes que nos encontremos contarán con sus propias voces, y el compositor Mark Benis ha creado una banda sonora de altura para el juego. La anterior obra de este genial creador fue una de nuestras aventuras gráficas favoritas de 2018, y con su nueva propuesta apunta a subir aún más el listón.
Saint Kotar
Síguel@s en Twitter
Añádelo a deseados en Steam
En agosto de 2021 podremos vivir esta espeluznante aventura, que estará disponible tanto en Pc como en consolas. Con una magnífica ambientación de terror psicológico, Saint Kotar nos propone viajar a un misterioso pueblecito de la Croacia rural. Allí despertarán tras una horrorosa pesadilla dos hombres que no recuerdan cómo han llegado al lugar, y pronto serán conscientes de que en el pueblo conocido como Seveti Kotar algo va terriblemente mal. Las búsqueda de una familiar desaparecida podría estar relacionada con una serie de horripilantes asesinatos e impíos rituales relacionados con fuerzas oscuras que están teniendo lugar allí. Así pues, nos tocará adentrarnos en la opresiva y terrorífica atmósfera de este título para desentrañar un misterio relacionado con la brujería y oscuras fuerzas del más allá.
Entre las características más destacadas del título están la posibilidad de alternar en cualquier momento el control de los dos personajes protagonistas, suponiendo ello además un cambio de realidad en el mundo del juego. Cambiando entre los dos podremos avanzar en la aventura desde dos planos diferentes. Las decisiones que tomemos afectarán a una trama que se ramificará en función de ellas, llevándonos por diferentes caminos y conduciéndonos a alguno de los múltiples finales que posee el título. La duración del mismo será muy superior a la media del género, en torno a las 20 horas. El acabado técnico del juego apunta a estar a la altura, con unos gráficos detallados realizados enteramente a mano y un gran reparto de actores de voz para darles personalidad a los personajes. Por atmósfera, puesta en escena y posibilidades, Saint Kotar ocupa un lugar destacado entre lo más prometedor del género para este año que comienza.
Slender Threads
Síguel@s en Twitter
Añádelo a deseados en Steam
Slender Threads es el nuevo videojuego del pequeño estudio independiente argentino Blyts, quienes entre otros títulos ya nos ofrecieron la excelente aventura gráfica Kelvin and the Infamous Machine de 2016. Para la ocasión, han decidido dar rienda suelta a su vena más macabra. En esta prometedora aventura nos meteremos en la piel de Harvey, un escritor que anda algo falto de inspiración. Para tratar de recuperarla, visita pueblos pintorescos con la esperanza de que vuelva su musa. En esta ocasión, se encuentra de paso en el pueblecito de Villa Ventana. Tras lo que aparentaba ser un lugar tranquilo y normal, Harvey pronto descubre en unos ominosos sueños premonitorios que hay algún tipo de mal que opera en las sombras del pueblo. Si le acompañamos en sus pesquisas, descubriremos una fatídica y escalofriante verdad de consecuencias terribles.
Por lo tanto tenemos una aventura gráfica de control por ratón con su tradicional inventario, de enfoque clásico. Resulta muy atractivo el contraste entre su apartado visual estilo cartoon y desenfadado con lo macabro de su propuesta, ya que sus creadores no se han cortado a la hora de incluir elementos sangrientos y terroríficos. Dicho apartado visual es muy atractivo y trabajado, y además de ese estilo de dibujos animados destaca por la profundidad y tridimensionalidad de sus escenarios. Toda una aventura llena de suspense, misterio y elementos sobrenaturales y grotescos en clave de humor que prometen hacernos pasar un mal rato mientras desentrañamos los misterios de un pueblecito donde confluyen innombrables fuerzas oscuras. Esperemos poder vivir pronto tan atractiva combinación.
Strangeland
Síguel@s en Twitter
Añádelo a deseados en Steam
Pese a que ya lo incluimos en nuestro reportaje de las aventuras gráficas más prometedoras de 2019, no hemos podido evitar volver a mencionar el esperadísimo nuevo proyecto de los creadores de Primordia en este artículo. Hay un dato muy importante que desconocíamos entonces: Strangeland contará con la editora especializada en aventuras gráficas Wadjet Eye Games como distribuidora, al igual que aconteció en su momento con Primordia, lo que sin duda será garantía de calidad. La compañía de Dave Gilbert siempre ayuda a conseguir unos estándares de calidad que dan un brillo extra a las aventuras de terceros que editan. Este videojuego nos situará en una misteriosa feria de los horrores en un planeta alienígena, que hace gala de un oscuro y retorcido apartado visual que a su manera evoca los trabajos de artistas como H.R. Giger entre otros. Deberemos cortar el ciclo de dolor que sufre una bella y desconocida mujer que fallece lanzándose a un pozo una vez tras otra ante nuestra mirada, y solo podremos detener el horror acabando con una oscura abominación pertrechada en lo alto de una montaña rusa de ciclópeas dimensiones.
Strangeland mezclará un desarrollo clásico en el género con jugosas novedades, como la posibilidad de afrontar los puzles y obstáculos que nos encontremos desde diferentes perspectivas, permitiendo al jugador tomar sus propias decisiones y avanzar a su manera, variando la trama y el final con que nos encontraremos. Todo ello mientras visitamos este carnaval de los horrores y nos topamos con extrañas y bizarras criaturas, mientras resolvemos varios misterios, entre ellos la misma identidad de nuestro protagonista. La calidad gráfica seguirá la senda del anterior trabajo del estudio, siendo aún más retorcida y terrorífica en esta ocasión. Por sus muchas posibilidades será una aventura gráfica rejugable, y sus creadores han prometido una narrativa profunda y muy rica. Parece que este año por fin sí podremos disfrutar de la nueva propuesta de los creadores de una de nuestras aventuras gráficas favoritas.
Syberia: The World Before
Síguel@s en Twitter
Prueba el prólogo gratuíto y añádelo a deseados en Steam
Cierto es que tras la irregular tercera parte, y que tras comprobar en el prólogo gratuíto disponible en GOG y Steam que esta cuarta entrega poco tiene ya de aventura gráfica se nos han enfriado un tanto los ánimos con respecto a ella. Sin embargo, dado el peso de la saga Syberia y la importancia de la misma en la época más oscura del género bien merecen que le hagamos un hueco a esta nueva iteración de la serie. El título contará como es seña de identidad de la saga con la ambientación y la imaginería tan personal de Benoît Sokal, con esa mezcla de Steampunk y los curiosos autómatas que pueblan este sorprendente universo.
En esta entrega tendremos dos personajes jugables, que controlaremos en dos épocas distintas. Por una lado, tendremos a Kate Walker, protagonista de anteriores títulos, a la que nos encontraremos en 2004 presa en una mina de sal rusa. El nuevo personaje será la pianista de 17 años Dana Roze, que vive en una ciudad de una Europa de 1937 alternativa en los albores de la Segunda Guerra Mundial. Junto a ambas viviremos una épica aventura a través de diferentes continentes y épocas, con el habitual encanto de los títulos de la saga. Resolveremos puzles y misterios, aunque como ya hemos comentado, en el prólogo jugable nos hemos encontrado con una propuesta totalmente lineal y simplificada. Veremos si un nombre de tanta importancia vuelve con fuerza en este 2021 tan prometedor para el género.
The Corruption Within
Síguel@s en Twitter
Añádelo a deseados en Steam
Estamos ante una intrigante aventura gráfica en primera persona de estilo retro que evoca algunos de los clásicos que jugamos hace ya muchos años. De inspiración Victoriana, este videojuego nos sumergirá en su intrigante aura de misterio sin remisión. Tras una agradable jornada en el campo, nuestro protagonista sufre atónito la desaparición de su esposa y sus dos hijos. En su desesperada búsqueda de ayuda, el único vestigio de civilización que se topa en millas a la redonda es una misteriosa mansión victoriana a las orillas de un río. En sus estancias viviremos este thriller psicológico en primera persona que mezcla el realismo con el surrealismo para ofrecer una ambientación única.
Deberemos resolver unos puzles muy interesantes, originales y variados, conversar con múltiples personajes para descubrir sus verdaderas intenciones, y avanzar en nuestra lucha por recuperar a nuestra familia en alguno de los múltiples finales que ofrecerá el título. Para su creación se ha empleado un pixel art de baja resolución muy detallado, que utiliza una paleta de colores personalizada creada ex profeso para la ocasión. Vivir un buen e intrigante misterio en una mansión Victoriana siempre es un placer, y en vista de la exitosa campaña de financiación en Kickstarter de The Corruption Within, no somos los únicos que deseamos ver qué se esconde tras la puertas de la que visitaremos en esta prometedora aventura gráfica.
The night is Grey
Síguel@s en Twitter
Añádelo a deseados en Steam
Muy buena pinta tiene esta fusión de thriller cinemático con aventura gráfica que pretende darle un aire de modernidad al género. La narrativa en su vertiente más actual tendrá un gran protagonismo en este título, que a su vez tendrá en su espectacular acabado visual otra de sus más potentes bazas. La premisa de partida del juego no podría ser más desconcertante: Graham está solo en un tenebroso bosque y huye de unos terribles y extraños lobos. En un misteriosa cabaña, se topa con una chica perdida, quien no tiene posibilidad de supervivencia si él no la ayuda. Nuestra misión será guiar a ambos a un lugar seguro, en un camino lleno de puzles, misterios y giros de guion que nos sorprenderán.
La narrativa será innovadora, y nos ofrecerá unos diálogos muy trabajados. El acabado gráfico del juego será excelente, siendo enteramente realizado a mano con gran mimo y empleando 12 imágenes por segundo para las animaciones, dándole un aire de dibujo animado muy conseguido. Visitaremos más de 50 localizaciones con fondos panorámicos que los hacen muy atractivos. Los rompecabezas apostarán por la lógica, y los desarrolladores han prometido variedad y una integración orgánica en la narrativa, que como ya hemos comentado tendrá un gran peso y buscará la innovación. Una más que prometedora aventura gráfica, que además de para Pc y Mac, saldrá también para Nintendo Switch.