The title, released under the PlayStation Talents shuttle in 2018 for PS4 and computer, now reaches the Nintendo hybrid console.
Daydream Software, a game and digital programming studio based in Las Palmas de Gran Canaria, has published eCrossminton on Nintendo Switch. After passing through PS4 and computer through the PlayStation Talents program, the work now lands on the hybrid console to recreate this emerging sport born in 2005 in Germany with elements of tennis, badminton and squash.
The title seeks "to create the most realistic crossminton experience on consoles, with various game modes, many characters based on real players, different scenarios and a challenging arcade mode". An officially licensed video game from the ICO (International Crossminton Organization) and options for games of up to four players, real sound effects and local multiplayer minigames. Starting this June 26, eCrossminton can be purchased at a recommended price of 14.99 euros on the Nintendo Switch eShop.
What is crossminton?
According to the official crossminton portal, it is a recreational-sports activity where three sports modalities are combined: badminton, tennis and squash. The games take place in two squares of 5.5 meters on each side, separated from each other at a distance of 12.8 meters. Unlike other sports where the main tool is the racket, there is no net here.
The matches, which can be individually or in pairs, aim to return the wheel to the opposite field through hitting with the racket. If the shuttle falls on the opponent's square or on the lines that mark the terrain, we will earn one point.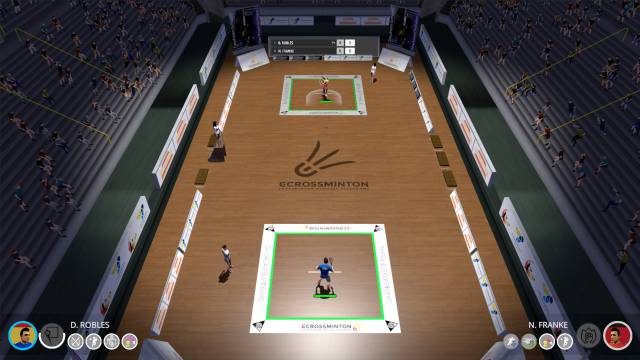 eCrossminton
The also considered Speed ​​Badminton internationally is present in many countries and is already looking for considered a sport. In 2016 the nomenclature of its regulatory body, the International Crossminton Organisatio was changed; Now he is applying to be recognized by the IOC. In Spain, its origins date back to 2012 from the hand of Daniel Robles and Juan Manuel Santana in the city of Las Palmas de Gran Canaria.
References | Crossminton Spain; Canarias7; PS Store