The well-known American skater recognizes that Tony Hawk's Pro Skater 1 + 2 will be only the beginning; the plan goes through more video games in the future.
The rebirth of the Tony Hawk's video game series through the remake of the two original works, Tony Hawk's Pro Skater 1 + 2, is proposed as a long-term project where there is room for what are for many the best installments of the license . According to the American skater, a skateboarding legend, the idea of ​​doing the same with an eventual Tony Hawk's Pro Skater 3 + 4 is already in his head, which would allow them to immediately embark on a totally new idea.
In words for Game Informer (via Siliconera), the project currently under development by Vicarious Visions for PS4, Xbox One and PC is the starting gun. "This is just the beginning," he says, referring to these remake flavored remasters. "With them as our base, we hope to be able to help make remasters of other titles, including Pro Skater 3 and 4, and then start working in a new direction. That is definitely the goal for me, "he acknowledges.
We don't know exactly what he can mean when he talks about "working in a new direction", but the competition is already working to offer their own vision of skateboarding in next-generation video games; to highlight, companies like EA with Skate.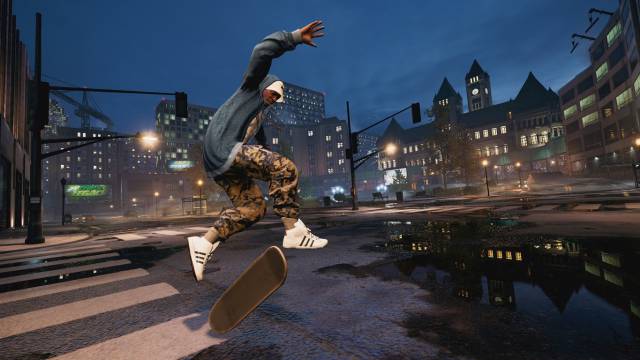 Tony Hawk's Pro Skater 1 + 2
Demo this August; Released September 4 on PS4, Xbox One, and PC
And no, there will be no type of payment DLC. It will include all the original content of the original works from 1999 and 2000 "everything will be unlocked by playing," said Activision. Tony Hawk, Steve Caballero, Geoff Rowley, Bucky Lasek, Elissa Steamer, Kareem Campbell, Andrew Reynolds, Bob Burnquist and Chad Muska are back. As well as the soundtrack, which can be heard already on Spotify and which will keep practically all of the emblematic themes that made the two installments of twenty years ago remain in our memory forever. Highlights: Guerrilla Radio, by Rage Against the Machine, Blood Brothers by Papa Roach, You, by Bad Religion, or No Cigar by Millencolin.
Tony Hawk's Pro Skater 1 + 2 will launch worldwide in physical and digital format on September 4 on PS4, Xbox One and PC through the Epic Games Store. For those interested in a collector's edition, even this edition will be marketed in Spain with a full-scale skateboard. We will have a demo this August.
Source | Game Informer (via Siliconera)