Activision and Vicarious Visions unveil a selection of songs from the 90s featuring the most relevant rap, punk and ska artists.
Tony Hawk's Pro Skater 1 + 2 will not only feature practically all of the songs from the soundtrack that we were able to listen to twenty years ago, but also a selection of totally new songs in the saga whose number rises, according to the information recently revealed by Activision, to 37 new topics.
Thus, in addition to the 19 previously released music tracks, which correspond to Tony Hawk's Pro Skater and Tony Hawk's Pro Skater 2, this time we have to add another thirty long songs from the nineties, a selection that includes emblematic artists of ska, punk and rap. We leave below the complete list. If you prefer, you can listen to the entire OST on the Spotify portal.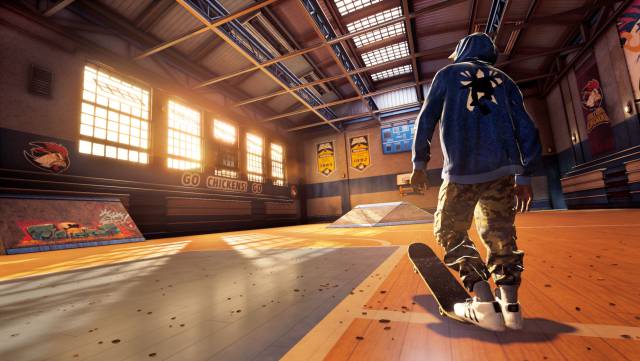 Tony Hawk's Pro Skater 1 + 2
"Misery Guts" by Alex Lahey
"Let's Do It" by All Talk
"Life Support" by American Nightmare
"Connect to Consume" by A. Swayze & the Ghosts
"All Souls' Day "by The Ataris
"Can I Kick It?" by A Tribe Called Quest
"Step It Up" by Backchat
"In Control" by Baker Boy
"Afraid of Heights" by Billy Talent
"The Struggle" by Black Prez ft. Kid Something
"South" by CHAII
"Confisco" by Charlie Brown Jr.
"Something to Say" by Cherry Kola
"Made Me Do" by Chick Norris
"Stomp" by Craig Craig ft. Icy Black
"Coming Through" by Crush Effect ft. KARRA
"Duck Eat World" by Destroy Boys
"IN-TO-IT" by DZ Deathrays
"West Coast" by FIDLAR
"Sedona" by JunkBunny
"Bomb Drop" by Less Than Jake
"Bloody Valentine" by Machine Gun Kelly
"Bass (feat. Tech N9ne & Hospin)" by Merkules
"Let's Ride" by MxPx
"Mid 20's Skateboarder" by Pkew Pkew Pkew
"She's Famous Now" by Reel Big Fish
"Deathwire" by Rough Francis
"Let Me In" by Screaming Females
"Shutdown" by Skepta
"Run It Up Pt. II" by Split Milk
"Firecracker" by Strung Out
"Same in the End" by Sublime
"Like This" by The Super Best Frens Club
"Flamingo" by Token
"Lose Control" by Tyrone Briggs
Slow Learner by Viagra Boys
"All My Friends are Nobodies" by Zebrahead
September 4 in stores; the skate we all remember is back
Tony Hawk's Pro Skater 1 + 2 will bring back all the game modes of the original video games, including the local multiplayer mode for up to two players in split screen and online mode to compete against others in different modalities. Apart from the soundtrack, there will be two beloved options such as Create Skater and Create Park. It is important to note that "everything is going to be unlocked by playing", that is, there will be no microtransactions of any kind. Tony Hawk, Steve Caballero, Geoff Rowley, Bucky Lasek, Elissa Steamer, Kareem Campbell, Andrew Reynolds are already waiting for us on the track.
Tony Hawk's Pro Skater 1 + 2 will be available in physical and digital format this September 4 on PS4, Xbox One and PC through the Epic Games Store. There will also be a collector's version that will bring no less a skateboard.
Track | Gematsu