Vicarious Vision reboots the series with this reboot-flavored remake where all the pieces fit together, a cool clash of old with modernity.
After the results of Tony Hawk's Pro Skater 5, at Activision the situation was complicated around a beloved intellectual property, respected by both skateboarding enthusiasts and those devoted solely to video games based on the sport. Therefore, what was the most appropriate decision? Perhaps one sixth? Surely, the fans would have received it with suspicion; However, time tends to heal all wounds and, after having squeezed Tony Hawk's Pro Skater 1 + 2 to the fullest for days, we conclude that if what was excellent twenty years ago continues to feel exalted two decades later, it is that something has been done right. And this title does it all really well.
An inexhaustible formula. The elixir of eternal youth
There are many of us who grew up playing Tony Hawk Pro Skater and its sequel, Tony Hawk's Pro Skater 2. Neversoft's work stood out for ignoring the laws of simulation; This is not about replicating 1: 1 what we saw on television, but about doing impossible things, about materializing the dreams that we imagined during our childhood and adolescence while challenging the resistance of our knees. This series is not only about skateboarding, we are talking about video games of chaining combos; to get all the letters of the word S-K-A-T-E in almost ten scenarios of each of the two installments; to make combos of several dozen points while combining manuals with a kickflip, another manual and culminating with heelflip. Platformer, in short, because Tony Hawk's Pro Skater 1 + 2 is still in his individual experience a kind of crazy platform game that constantly invites you to do the impossible trick to the sound of music. That you enter the zone with the command in hand.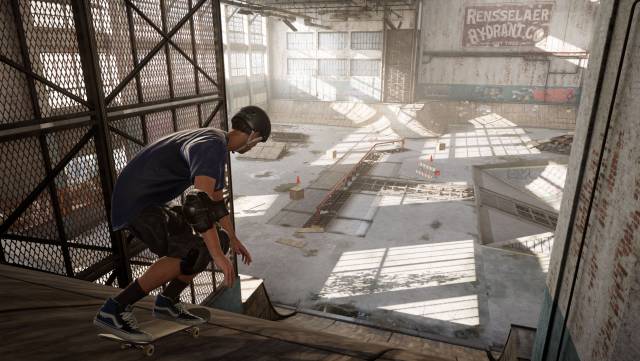 It is still the warehouse we all remember.
The result is almost flawless. A gear where all the pieces fit together. Vicarious Visions has done an adaptation work that respects quite exactly the elements of the two installments on which it is based, but also adds touches of the 128-bit works and adapts design elements to current times that could well serve to that this title was actually named after Tony Hawk's Pro Skater 6. In a way it is because it legitimizes the series to move forward in the near future if sales support. If they had told us this only a few months ago we would not have believed it. Skateboarding has returned to the video game and he wants to stay.
Everything remains in place; the changes, in their proper measure
We really shouldn't be surprised by Vicarious Visions and Activision after the work done with Crash Bandicoot N. Sane Trilogy and its cousins, such as Toys for Bob and Beenox, with Spyro Reignited Trilogy and Crash Team Racing Nitro-Fueled, which although They have little to do with this intellectual property for skate addicts, it is governed by the same rules that those mentioned used to hit the center of the bullseye: respect the intrinsic key elements in the original video games with a technical facelift and a ready in the playable. That is what we have here.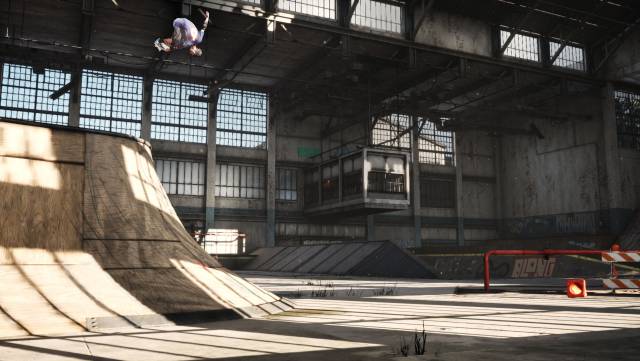 After the demo we got to play last August and gave you some final impressions, we were afraid that the gameplay would be as limited as in that playable demo. Nothing is further from reality. All the scenarios of the two installments have all the challenges that we already knew; from the secret tape through the five letters, half a dozen objects based on the specific setting we are in, the classic bells, etc.
Everything remains in place, including the almost exact dimensions of all the stages; although in some of them there has been a tendency to add a little more verticality to soften some jumps that now are not interrupted so much in the vertical axis when hitting a wall (when trying to make a wallride, for example). It feels really good, both with the crosshead and with the PlayStation 4 joysticks, which is the console we used for this Reviews. We have identified problems with some physics when hitting the stage at such a high speed, but, to be fair, they have been few times and at no time have we been sold out thanks to a camera that is not intimidating in small spaces – as it happened in the failed last numbered attempts. Nothing that cannot be corrected based on patches and the support of an overturned community that in the coming days will begin to show their abilities both in online mode and in streaming portals. We are going back to the time that we never wanted it to be abandoned, especially when it did so out of mere exhaustion.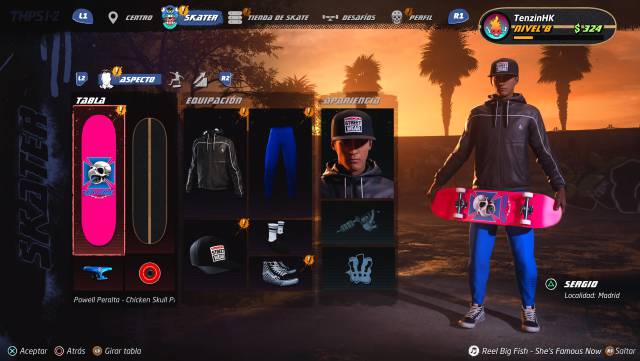 The customization options are numerous; including well-known brands of this sport. There is nothing missing.
Almost perfect playability. And that's the most important
Two minutes is a very short time, but Tony Hawk's Pro Skater 1 + 2 reminds you that 120 seconds can go a long way. The New York studio, which already in the early 2000s commissioned the editions adapted from the main series to Game Boy Advance, shows that they not only understand what the nuclear user was looking for and demanded, but that they are also big fans of all the saga. They know Tony Hawk's Pro Skater 4, they know Underground, Downhill Jam, American Sk8land…. A legitimate legacy that does not disturb or make this experience feel adulterated. From the options menu we can choose the skill controls and tricks of THPS 1, THPS 2 or the modern ones. There each one should choose what they feel is most comfortable; none of them are necessarily better than the one next door.
However, at the end of the day we have seen how the hours passed almost without realizing it; that we could be in the Warehouse for weeks without any problem if only we could play there. The enjoyment, however, is immaculate, spiced up by strident sound effects as we begin to put together impossible combos that, in hundredths of a second, permeate your ears inviting you to do enough to make them sound again. What we say is not trivial. If we scored by sections, in music we would have to surrender to a single 10 out of 10. Not so much because we like or not the songs chosen to accompany the selection of musical themes, where 19 original songs have been recovered, but because the other 37 that new ones have been added that fit wonderfully with what we see on the screen. Yes, we have Superman from Goldfinger, Police Truck from Dead Kennedys; we have The Suicide Machines, The Vandals and Speedealer, now joined by other punk rock and hardcore punk groups just as rebellious, daring, dynamic and hooligans. Themes like Connect to Consume by A. Swayze & the Ghosts give it a more modern twist. We can't think of a better way to choose topics. In total, a whopping more than fifty songs at our disposal.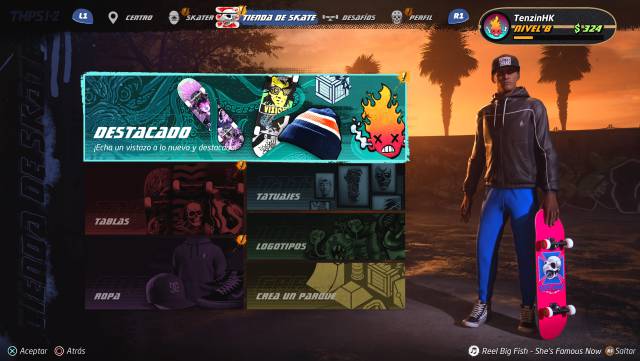 So how does each match feel? Broadly speaking, the same as before, but it is necessary to speak of the small risk that the North American team has taken on a purely mechanical level, because those small changes that we have mentioned may not feel entirely good to the most purists despite the little discomfort that raises. We live in an age where video games seem inclined to have to constantly reward the player because if they feel like they don't have that reciprocal relationship with the title, they get tired and leave. That is why Tony Hawk's Pro Skater 1 + 2 is directly proportional in the exercise of adding more content… which is always accompanied by more rewards.
A video game adapted to current times, with all that it entails
Now, both the park and character creator mode have many more eminently aesthetic customization options. Rarely we will not see the notification icon that there is something new in almost every heading of the menu. Clothes, boards, intrinsic challenges of the game itself based on small consumable challenges … For example, if we make three Truck Stands or a certain number of Anti Casper, we will receive a number of experience points and perhaps a reward. That little approach to the role feels natural because all rewards are strictly tied to the gameplay. In this way, almost without realizing it, we will complete some of those challenges. That incipient presence of the levels has not bothered us, because it does not appear constantly based on reminders. It is not intrusive. Also, there are no micro-payments, everything can be achieved by playing. The title has not been splattered or influenced by cumbersome design exercises for fundraising purposes.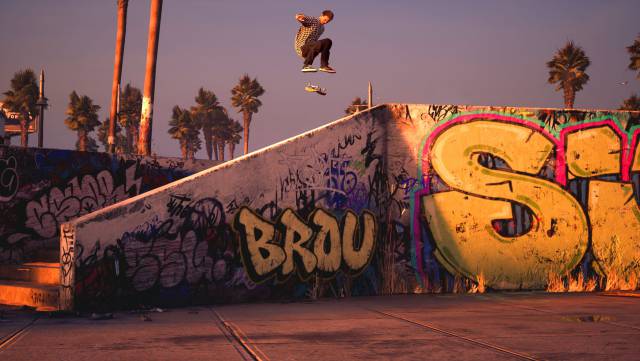 On a visual level it is really remarkable, Unreal Engine well used
And we come to one of the big news, one that will keep us coming back to Tony Hawk's Pro Skater 1 + 2 for weeks, which is the online qualification mode. If it were not little that this pack included the two original titles in full with all their scenarios, we have here this small but great addition that invites us to squeeze everything we can from the clock to achieve the best possible score and share it with the rest of the world . Also against the clock, where the time it takes to complete all the challenges on a map is saved. In short: chops. Some of us who are not sure to what extent they will leave room to show off given the incredible level that some users display, capable of making millions (literally) of points. This actually shows that the control scheme and essence is still intact. If you were good at it before, you will be good now.
Regarding the online multiplayer mode, which is surely the answer of many to demonstrate their competitive thirst, we have to say that these first days the servers have worked with more problems than desired, and it is a pity. It didn't take more than half a minute for matchmaking to find well-connected players to match a room of at least four people and start competing, but the flow of the game was somewhat intermittent. We want to think that it is due to the high number of simultaneous users, a lot of stress for the servers, since in the days before the launch these problems were not in games with other colleagues in the press.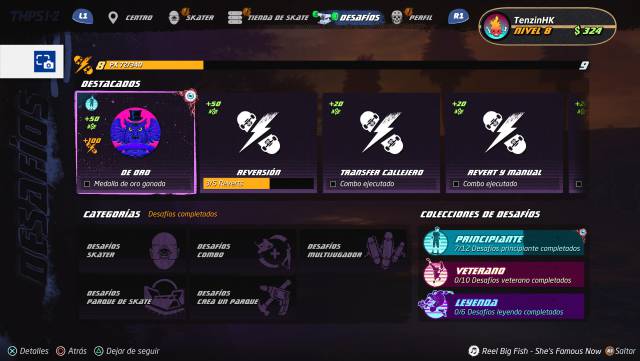 The appearance of recurring and constant challenges are an incentive from the first game. There is always something else to do.
From there, in large-scale settings, users confront each other —without the possibility of colliding, given that they are visible ghosts at all times— to do whatever the game dictates at that moment; for example, get the highest scoring combo in just two minutes, or just see who gets the most points in that period of time. Simple challenges and challenges, but it embraces the high intensity formula in no time. It works both by concept and by execution. It is a pity that there are currently no private rooms, although luckily for everyone on September 3 they announced on their official website that "we will add more flexibility for Private Games that allow you to have a more personal experience in multiplayer mode with your friends." We urge you to have a little patience, soon we will have that option to invite friends and only friends to our games. Meanwhile, there is no choice but to share space with strangers. In local multiplayer mode we have split screen, but in these cases our feelings are not so satisfactory: there are drops in FPS and some moments of instability (added to a PS4 that is subjected to an effort above what is desired for unknown reasons).
Finally, let's talk about the technical. Tony Hawk's Pro Skater 1 + 2 looks great. It is not a technical reference, but neither was it looking for it (nor does it need it). We will agree that in a title like this the most important thing is that physics and animations work as they should, that the force of gravity is credible and that the character is in tune with the board at his feet. This has been achieved to perfection with a very sharp color palette and sometimes exaggerated lighting to dazzle on screen. Surely at 30 FPS it would bother a bit, but having the option to play in 4K resolution and at 60 FPS, you can imagine the result. In other words: if to guarantee the 4K @ 60 combo it was necessary to be somewhat more moderate in the technical sphere, we signed where necessary. THPS 1 + 2 is a cleverly designed product.
We have performed this Reviews on a PlayStation 4 Pro through a digital code provided by Activision.
CONCLUSION
Tony Hawk's Pro Skater 1 + 2 is a gift for the fan. Vicarious Visions has known how to choose the fundamental elements of the gameplay correctly, has revamped and adapted them to the year 2020. Everything feels like yesteryear, with its declared inclination for the arcade, and the result is neither more nor less than what I asked for the fan; without experimentation and without being seduced by design decisions that interrupt the experience. Modernized mechanics, a great soundtrack and a more than competent technical display with the addition of online mode, although it does not work as well as it should. In the absence of some bugs being corrected, it is the Tony Hawk video game that we had been waiting for more than a decade, the dream remake, despite not being perfect and having missed the opportunity to be more than an exercise in rejuvenation. Hopefully this is the start of something bigger.
THE BEST
Gameplay that never gets old – refined arcade flavor
The soundtrack: more than 50 songs and almost all the originals
Expanded and improved character and park editor
The online mode has many options (soon Private Rooms) …
WORST
… But it has recurring connection problems
Small bugs in some physics and settings
Very good
A game with a remarkable finish that we will enjoy and remember. A good buy, highly recommended for lovers of the genre. It is well cared for at all levels.