We tell you all the announcements of the Ubisoft conference, with its first official games for PS5 and Xbox Series X plus the rest of surprises and news.
Ubisoft Forward has been the name chosen by the French giant for its alternative digital event to the canceled E3 2020, a digital broadcast that has had three big names of its own: Assassin's Creed Valhalla, Watch Dogs Legion and Far Cry 6; among others. The night was busy, full of ambition for the new iterations of its most successful sagas. The cards are already on the table.
So, this article serves as a disaggregated summary of everything that this staging has brought about so that you can have the future of the company compiled in one place. Ubisoft is hitting the gas for a smooth transition into the next generation of consoles, with business decisions that appear to be consumer-facing (Smart Delivery confirmed in its flagships). The outcome of those purposes, however, will be dictated by the players in due course. For now, this is the information, your opinions.
Assassin's Creed Valhalla, the Valkyrie Ride
That there was a desire for a new Assassin's Creed is something that cannot be doubted within the community of followers of the saga; that there was also interest in one based on the Viking era, with a Nordic mythology taken by flag and recovering what they liked as long ago as naval confrontations were, either. And here we have it. England, Norway, invasion of the Vikings in a production that jugably drinks from the base already established by the role of Assassin's Creed Origins and Odyssey in 2017 and 2018, respectively. Two years of waiting to see what that time has materialized in, which we hope will be more than to offer a more cutting-edge technical project.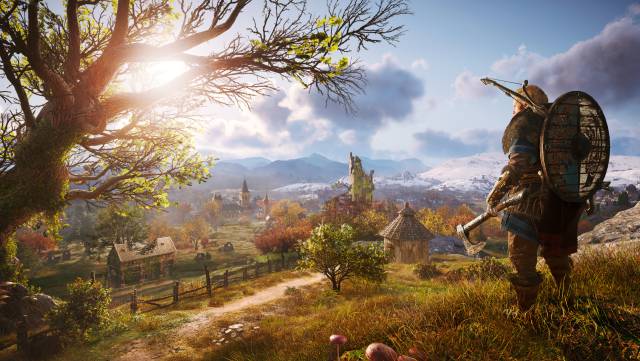 Let's start with the information: November 17. It will be that day that we can go to our trusted store to get the game in its version for PS4, Xbox One and PC. There will also be a version for Google Stadia and, as we previously anticipated, Smart Delivery at Microsoft, which translates into a single purchase to obtain the best version of the console we use. You buy in the current generation and you will automatically receive your digital copy on Xbox Series X. We are waiting to see if Sony will do the same with the PS5 version compared to PS4.
We have been able to prove it for four hours and, according to the impressions of Salva Fernández, the thing promises. Eivor, male or female protagonist, can make use of the Hidden Blade, which will be essential for stealth mechanics. From what we have seen, we inevitably highlight the cinematic scenes, which enjoy a superlative spectacularity to make way for a combat system that maintains Odyssey's hallmarks. Assaults await us, great mythological bosses, puzzles with parkour included … A continuist title in the playable plane, but for now it is giving us reasons to trust, to be optimistic. There are many months ahead; For now, we invite you to read what we have found.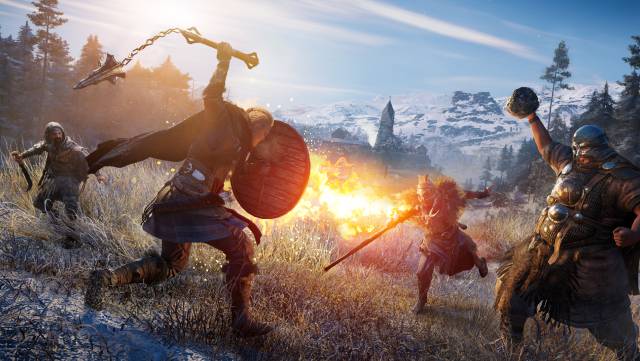 Watch Dogs Legion stains London with dystopia
We continue with Watch Dogs Legion, another of Ubisoft's big bets for its first intergenerational productions. It is the most ambitious and largest title in the series, no doubt. Its release date will be October 29 with Smart Delivery included for the purchase of the game on Xbox Series X. Otherwise, we have seen an extensive gameplay that serves as a photograph of what awaits us in playable terms of this third installment , which comes off the number "3" to give a certain feeling of facing something new, reinvented, that wants to be more than a trilogy ending.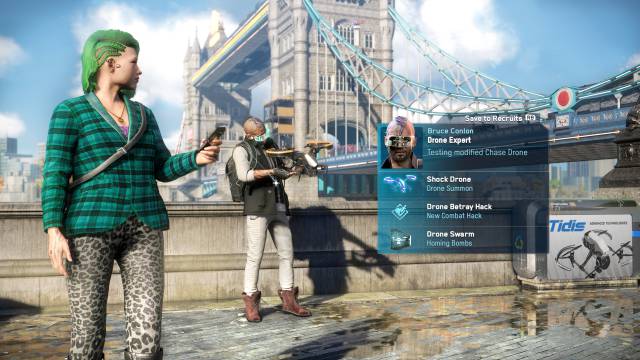 Your smartphone is key to revealing what we don't see with the naked eye.
Because it's been a long time since what we saw in their debut trailer; There have been delays along the way for the development team to be able to materialize those hacking mechanics and be able to control multitudes of characters with ease in a natural way. We are in a London affected by the post Brexit era, plagued by the more corporate use of technology and with a map where icons will not be missing.
There will be them for main and secondary missions, very varied and with a clear tendency to combine pure action with stealth. There will be all kinds of skills for the characters, with their routines, jobs, goals, objectives, fears … a video game that wants to have life beyond ourselves. You can read what we found after playing it for four hours here.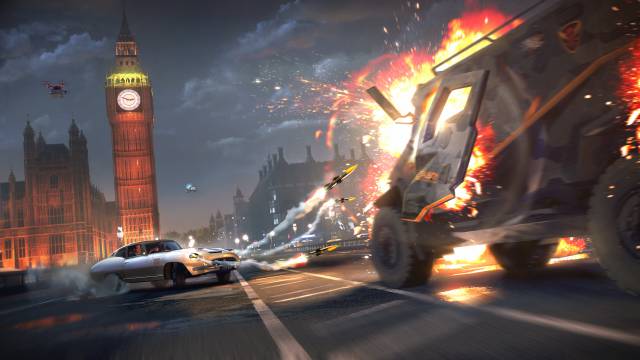 It could be an Aston Martin driven by James Bond.
Far Cry 6, welcome to the island of Yara
Far Cry 6 is another of the great claims of the Ubisoft community after the incontestable success of the previous three installments. A saga with clear guidelines: open worlds with a multitude of wild options, territories reviled by different political-social conflicts and, how could it be otherwise in this series, a charismatic villain capable of everything. Giancarlo Esposito, Gustavo Fring in Breaking Bad and Better Call Saul, or Moff Gideon in The Mandalorian, is the renowned actor chosen for this occasion. The title goes to February 2021 and will have a version on PS5 and Xbox Series X (confirmed with Smart Delivery).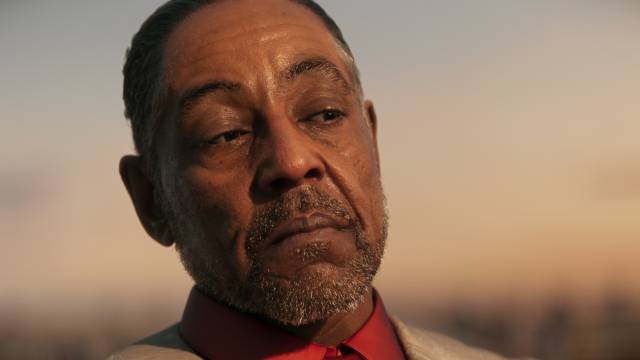 We are in a country in full crisis on this Caribbean island, the island of Yara, where freedom has not existed for years. Antón Castillo is said villain, president since the end of that revolt. Now, his son Diego is forced to follow in his father's footsteps; although the option of turning his back and choosing his own destiny also runs over his head. Poverty is the norm in the territory currently plagued by lack of resources. The island will have a multitude of settings: rural, tropical beaches, urban settings, etc.
Here we tell you everything we know about the game for the moment after attending a digital presentation. In the coming months we will be able to see pure gameplay of the game. Until February 18, 2021 there is plenty of time; now, the protagonists are surely those previously mentioned.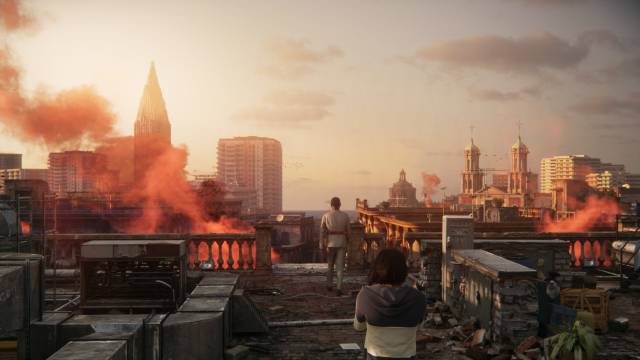 Hyper Scape launches Open Beta: sign up to play it
Ubisoft Forward has also left time for Hyper Scape, the new battle royale framed in the FPS genre that aims to compete against other great titans of a really crowded genre. Ubisoft Montreal is convinced of the capabilities of the game; so, after the technical test a few weeks ago, it is time to allow this Open Beta via PC and with Uplay account (the full game will be released on PS4 and Xbox One soon). Learn here how to download it.
Available content will be based on four game modes: Crown Rush Squad (three players maximum per patrol), Crown Rush Solo, Hack Runner, and Turbo Mode. On the other hand, there will also be the Harpy, an unprecedented weapon so far, in addition to a new hack: shockwave. We will also have a free battle father with up to 30 levels.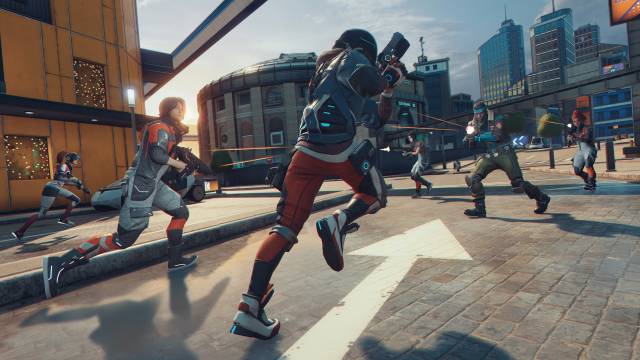 At FreeGameTips we have already played. "It is not just any battle royale. Bet on something different in an overcrowded field of proposals cut by the same pattern. It is really different, and from Ubisoft Montreal they know that this is the key to be able to gain a foothold ", commented our teammate Alejandro Castillo.
Play over 100 Ubisoft games for free with Uplay +
We remind you that Uplay + is totally free for seven days until July 27, an opportunity to discover Ubisoft's on-demand video game service for computers. The service, which has more than 100 titles from the company's present and past catalog, has works such as Far Cry 5, Assassin's Creed Odyssey, Assassin's Creed Origins, Far Cry: New Dawn, Trials Rising, Watch Dogs 2, Ghost Recon Breakpoint and more. Those who prefer classics also find Beyond Good and Evil or all Splinter Cells.
And now that we talk about free games, we remember that Ubisoft is giving away the PC version of Watch Dogs 2 during the Ubisoft Forward, of which we leave you all its announcements here. Learn in this article how to get the sequel totally free.
We finish with a breaking news: there will be a second Ubisoft Forward later. Yves Guillemot, CEO of Ubisoft, has confirmed that they have more games on the way that we will know soon.