The video game industry faces a serious problem. Shortly after screenwriter Chris Avellone was singled out as a suspected sex offender, a former Insomniac Games employee revealed on Twitter that there were at least three sexual predators in the studio in her day. Shortly thereafter, Ashraf Ismail, hitherto creative director of Assassin's Creed Valhalla, stepped down over the public complaint of a woman who mentioned questionable sexual conduct. Now, Ubisoft has released a statement in which they assure that they are investigating multiple complaints against staff from their studios.
"Regarding the allegations against some members of the Ubisoft teams, we want to start by apologizing to everyone affected by this: we are truly sorry. We are determined to create an inclusive and safe environment for all of our teams, players, and communities. It is clear that we have fallen short, we have to do better ", they point out.
According to the French company, they have launched a series of investigations to get to the bottom of the matter, so they will work with external consultants. "We are fully determined to take any appropriate disciplinary action," they assert. "As these investigations continue, we will not be able to comment further. We are also auditing current policies, processes and systems to understand where they have broken. " The idea is to ensure the prevention and early detection of "inappropriate behaviors". The French also report that they are still sharing new measures with their employees. They want all parties to be "proud" and to reflect their "values."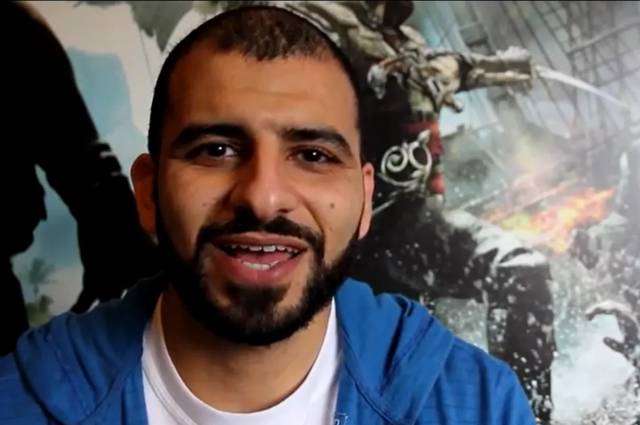 Ashraf Ismail. Capture: Eurogamer
The words of the narrative director of AC Valhalla
Additionally, the narrative director of Assassin's Creed Valhalla, Darby McDevitt, has written on Twitter a general message about the situation experienced in the studio. "Everyone in our communities or in our development studios has the right to feel safe, valued and respected," he begins in the chain of tweets. "Any behavior that undermines those values ​​must be banished. In my position and role, I am committed to listening and learning more ", in addition to" being available to anyone who wants to be heard ".
Assassin's Creed Valhalla will be out later this year on PlayStation 4, Xbox One, PC, PlayStation 5, Xbox Series X and Google Stadia. Being in the final phase of its development, the effect that the departure of its director will have is unknown.
. A special thank you to the AC community for all your passion and dedication over the past decade. You make us better just by being here.

– Darby McDevitt (@DarbyMcDevitt) June 25, 2020
Source | Eurogamer