Riot Games' competitive shooter adds updates to the Guardian, the option to surrender, a set of quality improvements and much more.
Valorant, the popular competitive shooter from Riot Games, receives patch 1.03 and with it a series of novelties and adjustments that we detail below, highlighting among all of them balances for the Guardian, a powerful and affordable precision rifle that aims to gain prominence in the games, plus a new orb for Spike Fever fans. Additionally, the recent surrender option provides a specific button to send the player vote; In non-competitive games, only a majority of the players are required, while in competitive games, the positive vote of the entire team will be necessary. Finally, surrender may come sooner if the opponent has a 200% chance of winning.
Weapon upgrades
Guardian
Price reduced from 2,700 to 2,500.
Firing speed reduced from 6.5 to 4.75.
Increases the penetrating power from medium to high.
Input queue updated from 0.083 to 0.1175.
Map updates
Haven
Removed a point where the Spike could not be recovered after being released.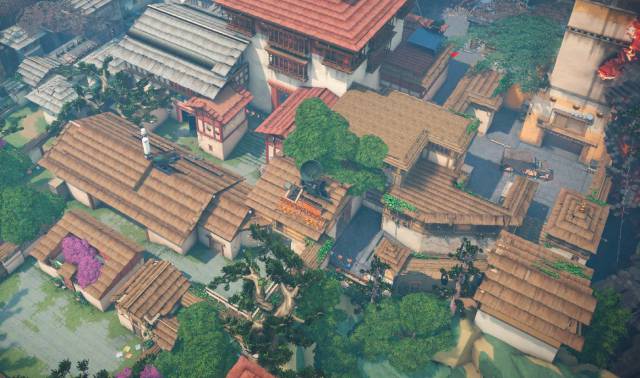 All maps
Fixed several cases where player models could be cut by level geometry.
More locations where Sova's sensor projectile could break through walls have been removed.
Game mode updates
Spike fever
New Orb: Twin Hunters
Capturing the orb releases two hunting wolves that go after the two closest enemies (from the orb's location; they will not change targets once they have appeared).
Wolves speed up when they have an enemy in sight and glide towards them when they are close. Upon reaching it, they slow it down and reduce their vision for 4 seconds.
Wolves have 150 health and can take damage.
The wolves will disappear after 15 seconds or when they have killed their prey.
Split: Orb location
The orb on the Mid defenders side has been moved to the middle platform to slightly reduce the defenders lead.
Quality improvements
Changes to the option to surrender
The percentage of non-competitive mode votes required to surrender goes from 100% to 80%.
The percentage of competitive mode votes required to surrender remains 100%.
You can now start a surrender vote from round 5, instead of round 8.
A new button has been added to the game menu to start a vote to decide if the team will surrender.
For the non-competitive mode, which aims to be a more relaxed experience than the competitive one (without ranks), we have made adjustments so that, if the vast majority of the team wants to surrender (80%), they can now leave the game and get to find a fairer one.
For competitive mode, instead, we plan to maintain the unanimity requirement, because surrendering has an impact on your rank (any round not played counts as lost). We want to make sure that the entire team agrees before making a decision that can negatively affect a player's rank. We have also slightly reduced the minimum number of rounds that need to be played so that in the event of a bad start to a game, players can decide to quit sooner.
The Collection screen now includes a box that determines whether you want to show all the objects or only those that you have in ownership (we will add more options and improvements to manage the collection in future versions).
Fixed a bug that sometimes caused the quest "Put Spikes On or Off You or Your Ally" to disregard these actions if performed by an ally.
The transition and startup screens are now adjusted.
Fixed text overlap issues on Battle Pass and Contract screens for multiple languages.
In custom games that have shortcuts enabled, players will be able to select a different agent from the shortcut menu for the next round.
Now, when deleting a friend, a confirmation screen will appear.
Pressing ESC after typing in the chat will erase the typed message.
The distribution of the confirmation dialogs has been rectified so that the primary action appears larger and always to the left; Color has been applied in various places (we have used red for destructive actions, for example); The location of some confirm and cancel buttons has been modified to keep them better consistent.
Minor visual artifact fixes in Bind for Intel graphics cards.
Minor rendering improvements for modern equipment.
Added an error popup that appears when crashes occur when starting the game and contains the link to the relevant workaround guide.
Payment windows and release notes will be sized appropriately on 4K monitors.
Now the input method will work correctly on the payment screens for Japanese and Chinese.
Players can now see individual levels of layouts in the Collection and Store view.
Updates to censored impact effects to make them easier to recognize.
Silhouettes have been added to agents for spectators.
Silhouettes rendering has been improved.
Spectators can now view agent life bars.
Making a purchase for a partner while on the move will no longer interrupt movement.
Custom match tournament mode
Custom games can now be played in tournament mode. This allows all players in the game to access the shortcut to enable or disable the game timer from the game without having all other shortcuts enabled. On the other hand, it also allows viewers to be marked as moderators, giving them access to more shortcuts that they can use when needed. Normal viewers will no longer be able to use shortcuts.
Error correction
Fixed a Cypher bug that caused traps to be positioned so that they appeared inside doors and did not trigger when someone walked through them.
Fixed an issue that caused the game timer to jerk in unstable network conditions.
Fixed an issue that caused players to be unable to jump from the ropes if the jump was linked to the mouse wheel.
Fixed some visual bugs that could occur when reconnecting to the game while dead.
Fixed an issue that caused the Barrier Phase announcement to appear in normal games for viewers.
Fixed various UI bugs with Spectator Mode Leaderboard.