The Ubisoft title is shown in style during Ubisoft Forward and confirms the release date on PS4, Xbox One, PC, PS5 and Xbox Series X.
Watch Dogs Legion was shown in an extensive new gameplay during the Ubisoft Forward held this July 12. The title of Ubisoft Toronto, which aims to become the best installment in the saga, raises a huge dystopian city of London completely dominated by the most advanced technology. In addition to this new trailer, the company has confirmed that the game will hit stores on October 29 for PS4, Xbox One, PC, Google Stadia, PS5 and Xbox Series X.
The most ambitious game in the series: all about dystopian London
The action and adventure that await us in this city is dominated by a corporation whose greatest obsession is video surveillance. At the playable level, more emphasis is seen by infiltration and the use of a mobile phone packed with options. It will be through him that we will be able to access an alternative universe at the click of a button. Hacking is taken as a rule, so that we can go to a cafeteria, take out the smartphone and, in a matter of seconds, everyone around us will be potential assets of the cause. You can all be a dose of essential information for our mission thanks to the access we will obtain from your personal data.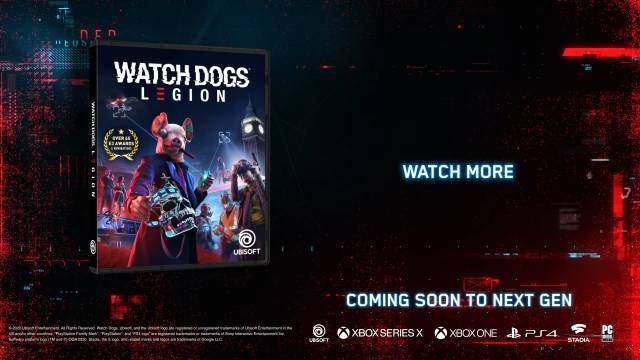 On the other hand, on the map we will be able to see a multitude of icons of main and secondary missions of all kinds and with a much higher variety than in previous episodes; Because Watch Dogs promises to have corrected the weaknesses of the previous installment so that this, of an intergenerational nature, manages to meet expectations. Also, artificial intelligence comes alive and makes everyone around us have their own lives. Another feature is the jump between selectable characters. This jump will be practically instantaneous through a small loading screen; although there will be limits on the number of active characters you can have at the same time, regardless of DedSec.
From FreeGameTips we have already been able to play Watch Dogs Legion. We invite you to read our impressions after a four hour session. In short: this work promises. In a few months we will know if it is really one of the great video games of 2020.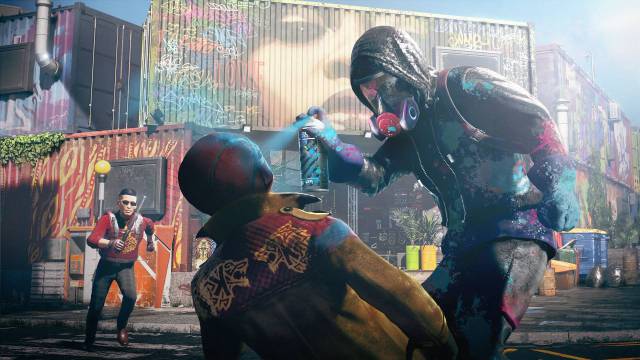 Watch Dogs Legion, October 29 in the current and new generation
Watch Dogs Legion will launch on PS4, Xbox One, PC and Google Stadia this October 29; It will also come to PlayStation 5 and Xbox Series X with a free update (Smart Delivery in the case of those from Redmond) for those who have already acquired the title on the current consoles from Sony and Microsoft. In the new generation it will have important visual improvements, reduced loading times and will take advantage of techniques such as ray tracing.
Find out everything that has been announced during the Ubisoft Forward this July 12 at this link. We remind you that you can get Watch Dogs 2 totally free for PC during the presentation. We leave all the details here.