Emblem of Blizzard in World of Warcraft and artifice of League of Legends, we talked with the manager, he receives the Honorary Award.
The difficulty of creating a video game capable of remaining among the most played of the multiplayer scene after fifteen years is superlative, but the Blizzard Entertainment team at World of Warcraft, with Greg Street as system design manager, made the acronym MMORPG a intrinsic element of the industry over time.
That year 2013 is far away when, as he announced, he left the company to be part of Riot Games, where he would be Chief Designer of the League of Legends, which now celebrates its tenth anniversary and does so as absolute leader in the universe of the video game in PC We have shared a few minutes with the current Vice President of Intellectual Property and Entertainment of Riot Games, Honorary Award for Fun & Serious, at the Bilbao fair.
It all started with Age of Empires
"Oh, I remember so many things from that time …" Because shortly after leaving the faculty, back in 1998, he joined Ensemble Studios to design Age of Empires. "The culture of game testing we had at that time; every day we played a lot to try to find possible problems, strategies that fit or not … Designers like me just took notes and trust that the changes applied to development were going to be successful first. Probably what I remember most is the frustration of our colleagues when we left work and commented on what was going wrong, how we could improve it. "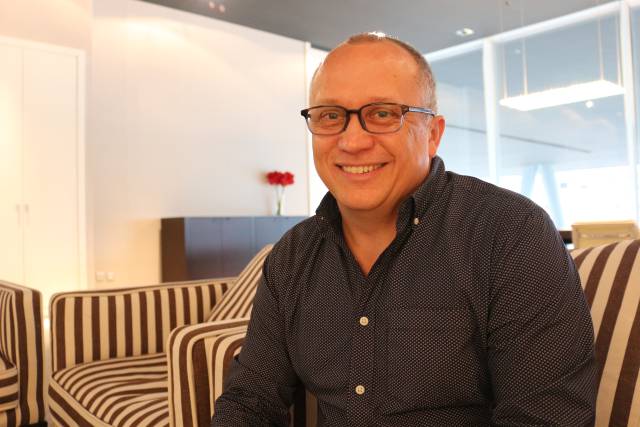 Greg Street, at Fun & Serious 2019, Bilbao | Meristation
But then came World of Warcraft, that "monster," as he says: "It was one of the first virtual worlds that truly exceeded expectations. It appeared at a time where we weren't all as connected as we are now. There was no Twitter, there were no such things. It was very noble to see players astonished to meet others out there. It is a world in which you wanted to spend as much time as possible; It was beautiful, an epic story … People wanted to know constantly what was going to happen next in that world. "
We aspire to more, we aspire to catch other types of players
With Riot Games the story changes. A company that has stopped having a unique name on the table and will expand significantly in the coming years with a card game, a competitive FPS, a fighting game with which to stand up to the referents of the scene of the fighting games… "So far, if you realize Riot Games has been working for a single game (League of Legends). It is a great game, there are millions of people playing it today. But we aspire to more, we aspire to catch other types of players and other experiences different from what League of Legends is, "he says.
"We have seen the tenth anniversary as an opportunity to say:' Look, this is what we want to do in the future and where we want to go as a company. " Many products, many. Many games, products derived from them, an ecosystem that can offer the types of experiences that users want and can expect from a company like Riot Games ", ends around the present and future of the company, where there will be games of its label not only on PC but also on consoles.
But why do people continue to play League of Legends at a time when the calendar tells us that in a few days it will be 2020 already?
"One of the reasons is clear: it was originally designed as a game that you could never completely master. Even the most experienced eSports players, those who play many titles, would find themselves in a particular situation where they were going to have to do something different, use a different object, a new skill … That is, you can always improve in the game. Always. And improving on anything is always very satisfying, "he says. The objective of the Street team was clear: to convey a sense of constant progress; not only in your character in the game but you as a player, with your skills and abilities. That is perhaps the most original origin of the concept of electronic sport. "It's fun to see yourself improve, be better than yesterday and try to test your own skills the next time you play," he ends in his explanation of the first reason.
"The second reason is that, from the very beginning, we conceived League of Legends as a game that should be constantly being updated. We were never going to end it: we update this, we add new content … the game is always evolving. It is a game in which, we hoped, you could never get tired. If you feel that a strategy was somewhat decompensated, you know we were going to solve it, "he concludes.
Riot Games has interpreted the tenth anniversary of League of Legends, as he pointed out, to open new horizons and start growing as a great videogame company, with all that that entails. LoL's place does not change, however, and will continue to be a title with the same attention and confidence. Don't panic: "It's hard to know where we're going to be in five years. We have been adding many things in recent years. What is certain is that we will continue to add new experiences and work to keep the game as alive as it is now. "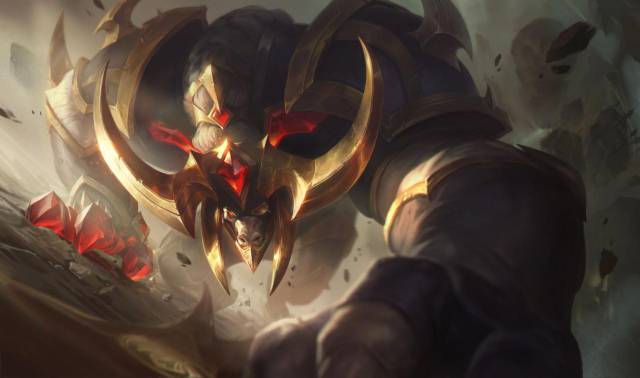 There are those who wonder if there is a secret formula to understand this success, if there is something we do not know. "The secret formula? (laughs) I think I understand what satisfies the players and make when you press the Q key you use a skill that feels very, very satisfying; With a good animation, a good sound and just what you could expect to continue playing for another minute. And so on. "
The importance of listening to the community in League of Legends
"For me it is vital to always keep in mind what the community says," he says seriously. Extend: "It's the reason I do what I do. When I think about how I can improve in my work I try to understand what the players are talking about and what they are currently worried about. I usually compare this situation with that of a musician who is going to take the stage and, suddenly, he listens to all the people around him, he is soaked in how he is dressed and filled with energy to give everything during the performance. I feel the same. I spend a lot of time asking users how things are, what is really important to them; the problems that we can identify to be solved … what is around their heads. This is how we decide what to work on and what not at all times. "
Street talks about applying changes, updating the game with details of quality of life, patches, balancing, possible technical problems … Is there an exact time to do so? How are these times calibrated? Of course, it is not trivial nor is it expected that something is broken to solve it: "Here there is no secret formula," says laughing. "It is a combination of three things. The first is that you must trust yourself when you believe, as a developer, that there is something that should improve. We are not talking about outsiders who do not know what we are talking about, but professional people we hire and trust because we know they will do their job well. You also have to analyze when players claim something from you, if it is something that is already solved or not. Perhaps we have already applied a change or, simply, it is something that does not really need that attention, "he says in the first place.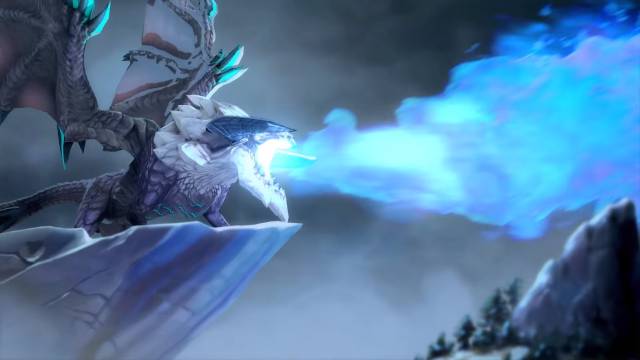 "Second, your own experience as a player. It is very complicated to be very good in a game if you don't play much. That's why we playtest continuously in all our games; We constantly learn the reason why the community can complain about something very, very concrete. Maybe a texture does not load correctly in a certain place; We, as players, have to know how to identify it in time. It's something you won't realize if you're not playing. " Riot Games plays a lot, every day, because they believe that this is how the feelings that players can have are properly identified.
"Finally, we collect a lot of statistical data: what is the most used, why users use this character and why victories occur in this way. And we analyze it. This is how you can realize if there is something we should change. Therefore, these three factors are: your own judgment, your gaming experience and the data we collect. "
Before we finish, we pose one last question to Street: is there anything you regret?
"Oh, of many things. Yes. Personally I have applied many changes in the game that have ended up resulting in bad changes. In my head they were good, in my head they worked, but then they turned out not to take the direction I intended. But, without a doubt, it is good. You learn from your mistakes and realize why you were wrong. It is always a matter of being the best of yourself over time. "
Designer, player and in constant communication with his players. Greg Street, Honorary Award at Fun & Serious 2019.