As mysterious as the crimes they solve, detectives have their niche in graphic adventure and action genre.
An intricate mystery opens before our screen. Perhaps it is a disappearance without farewells, or a carefully planned murder, or the theft of insurmountable treasure. So the muscles of the classic hero, with his blessed sword and magic shield, can do little to unravel the puzzle. The key to the solution is the privileged mind of someone who knows how to move, follow the thread of a secret until finding the culprit: in the skin of a detective, the fantasy of power that we fulfill is not that of being a colossal force capable of dominating hordes of enemies, but that of having a sharp intelligence capable of overcoming the tricks of a villain who seeks to get away with it. Due to their ingenious nature, detectives are often the protagonists of graphic adventures, the ideal genre to test the audacity of the player, although we also find them in other genres such as role-playing, such as the acclaimed Disco Elysium; or action, like LA Noire or Max Payne.
Sherlock Holmes, legend of the detective novel
When we think of detectives, the stereotype that we have of them usually arises: dressed in their coats, with a taciturn air and a cigarette in hand. There is a man, moreover, whose silhouette is a more personal version of the previous description: pipe smoker, with a fawn over his head and raincoat: Arthur Conan-Doyle wanted us to see Sherlock Holmes in this way, who transcended his novels to become a popular icon. Video games also became a platform for the adventures of the British detective thanks to the study Frogwares, who were aware of the cultural baggage that such a mythical figure carries, as they narrate in an interview for PSU. "When you create a new episode for a character like Holmes, it is inevitable to lose yourself in the stimuli that surround you. Your imagination is fueled by Sherlock movies, books, series and everything else. And it is normal, you long to be right with what people like about those characters. However, our inspiration not only comes from the Sherlock universe we consume. Music, cinema, ballet and other artistic expressions that feed our soul are also a source of inspiration for us. Even the words of one of our daughters can end up on Katelyn's lips. Our Sherlock is a mix of all those shared images, sounds, experiences, and desires. "
On the other hand, creating an adventure saga around a character as illustrious as Sherlock Holmes gave the studio many advantages: "[Sherlock] the world around him is always being questioned. He defies taboos and his intelligence provides him with the tools to do so. In turn, he is bored and despises social norms to the point that it hurts. You are always looking for a new case that will give you the adrenaline you are looking for. So, when you take Holmes and the world created by Doyle, you find yourself with the necessary ingredients for an excellent game: an amoral hero with qualities and defects worthy of a superhero, who only accepts very mysterious and apparently impossible to solve cases and who also fight villains and meet people oppressed by society. All the ingredients for a great game are there; we just need to give the player the necessary tools to solve the cases, without revealing the truth ".

Sherlock Holmes in his video game version of Frogwares.
Professor Layton, puzzles for all audiences
Sherlock Holmes undoubtedly created a school for the police genre, and many of the detectives we adore in fiction have many common characteristics with him: elegance, personal hobbies and a moral code of his own. In video games, his inspiration can be seen in other protagonists who have achieved their own identity and been warmly received by the players. This is the case of Professor Layton, the prestigious archaeologist who makes chivalrous manners his lifestyle. Accompanied by his apprentice Luke – who acts as Watson – he travels to different places where he is required to solve a mystery. Its creator, Akihiro Hino, took advantage of the rise of digital puzzles to launch a saga that has lasted for more than 10 years, according to Glixel: "There was a book in Japan that I loved: Atama no Taisoy, something like 'Exercises for the brain 'and wanted to make a similar game. As there was another game for Nintendo DS with a very similar title, I imagined that such a work would be a complete success. But since the brand 'Exercises for the brain' was already registered, I had to try something different, so I contacted the book's author, Akira Tago, and in collaboration with him I decided to make a new game based on the resolution of puzzles, but with a story behind it. And so Layton was born. "
The archaeologist's success is also due to the fact that it was created for all types of audiences, regardless of age or experience in video games. Akihiro Hino attributes the success of his saga to his welcoming approach, which attracted people either because of its history, or because of the puzzles, and even for both reasons: "The reason for [su popularidad] is that Professor Layton's saga is designed for everyone and all ages. The reason for this is that, even if you are not fond of video games, or are not even good at puzzles, there are aspects of the game that you are going to enjoy, we always make sure of it. "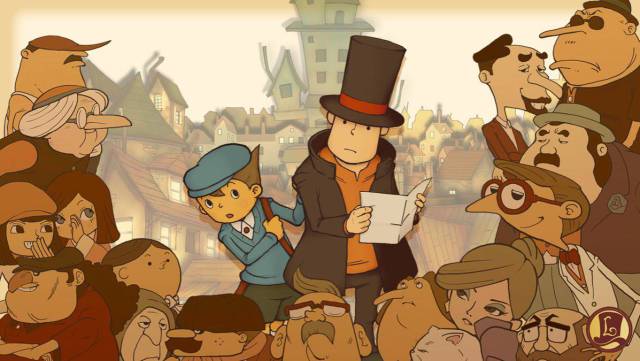 Professor Layton and the Mysterious Villa
Antiheroes of the genre noir
Within the detective world, we find noir, which provides a good universe for mystery and suspense stories starring smart guys and tortured by a murky past. Mark T. Conard, in his essay The Philosophy of Film Noir (2006), defines this subgenre that brings a nostalgic and oppressive aesthetic: "Claustrophobic scenes are flooded with shadows, the streets are soaked with rain, it always seems to be night and the atmosphere is full of anguish. We recognize the stories, we love that noir style, romantic and pessimistic at the same time. We sympathize with, and even identify with, the condemned antihero; anxiety and sense of alienation are uncomfortably familiar. […] There are a number of themes that characterize cinema noir: the subversion of traditional values ​​and the corresponding moral ambiguity —for example, the protagonist of the story, who is traditionally 'the good guy', in noir films makes very questionable moral decisions— ; the feeling of alienation, paranoia and cynicism; the presence of crime and violence; and disorientation of the viewer ".
In digital entertainment, one of his elders is Max Payne, a detective traumatized by the murder of his wife and daughter and who must seek justice that the institutional system does not grant him. Screenwriter Sam Lake, as reported in a report by The Startup, built his antihero noir from a sketch called "Dark Justice", set in a dystopia located in the near future. Also, Payne was born from a role-playing campaign Lake was working on, but it never came to light. Likewise, the film buff of Sam Lake was key to creating its protagonist: "Back in the 90s, when [Remedy] It was emerging, the mold of modern noir cinema was taking shape little by little. Lake mentions movies like Usual Suspects, The Fight Club, Seven, and Lost Highway as his biggest sources of inspiration for what would be Max Payne.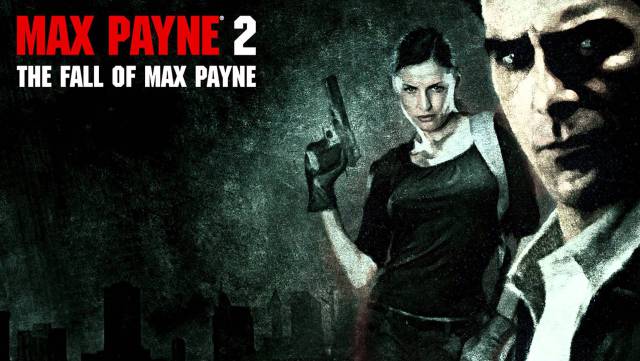 Max Payne 2 image, with an obvious noir aesthetic.
Also, we cannot forget Blade Runner, one of the greatest exponents of the noir genre that provided us with an unforgettable Rick Deckard on the big screen and between the pages. In the video game adaptation, we stepped into the shoes of Ray McCoy, cynical and solitary hunter of replicants that will have the most sophisticated technology to discern between humans and Nexus-6: the Esper photo analyzer and the Voigt-Kampff test. But the real challenge, for both the detective and the player, will be dealing with McCoy's own identity and his moral dilemmas in his mission. According to Louis Castle, director of Westwood Studios, in an interview for GamaSutra, "ambiguity is one of the strongest points of the game", and it was the player's own actions that outlined the protagonist as a man or a replicant: "Is Ray McCoy replicant? It depends on you. In the game, your decisions are perceived by the world around you, and it adapts to your actions. So if you behave like a replicant, the world treats you as such, and if you behave as a human, the world will also treat you as such. "
In a more realistic tone, LA Noire allowed us to solve a series of murders reminiscent of the Black Dahlia crime, which took place in the analog world. Through Detective Cole Phelps we studied the body language of the suspects, in addition to collecting clues, to find the perpetrator. Aaron Staton, the actor who plays the researcher and famous for his role as Ken Cosgrove in the Mad Men series, breaks down on GameSpot what made his virtual character so special: "While [a Ken] Everything works out for him, Cole Phelps by nature never expects things to go well, so he has to work diligently, to his detriment most of the time. In short, there is a lot of darkness surrounding Cole Phelps, unlike Ken. And that darkness is found in the same world, in the nature of the crimes, in the weight of the war and in the things that Cole has witnessed and experienced. But, in turn, there is in him a certain desire to atone for his faults. But I also think he has a desire to do good, which ends up driving him crazy in a way. "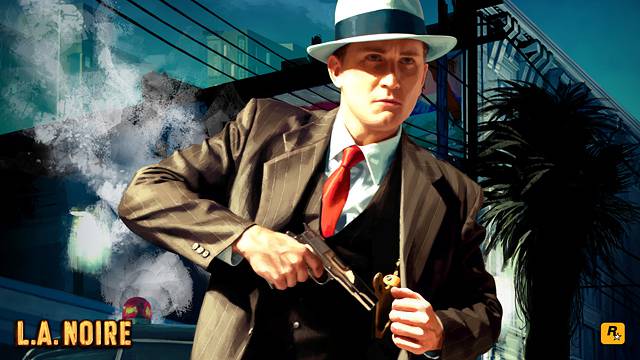 LA Noire Art
Sam & Max and the black comedy
The detective genre is often associated with seriousness: the solemnity that surrounds a mystery or a crime cannot be taken lightly, nor can the insight required to pull the thread that leads to the truth. However, Sam & Max, the anthropomorphic dog and the "hyperkinetic rabbit thing" demonstrated that it was possible to live suspense adventures in the key of satire and dark humor. LucasArts, his gift for daring comedy and witty graphic adventures became the perfect setting to bring the stories of this quirky couple to digital entertainment. Steve Purcell, creator of the comic strip that saw them born, explains in Arcade Attack how this duo was born from the same parody: "My brother Dave and I drew our comics by hand, and he had a lot of characters, including Sam & Max, a dog and rabbit detectives. He left his strips lying around and I caricatured them. He drew them badly on purpose and made them comment on how badly they were drawn in each vignette. They made mistakes with their names and became ultraviolent, while still being so happy and absent-minded. So my brother lost interest in his characters and gave them to me for my birthday, so I started making my own Sam & Max comics, more or less keeping his designs, but not forgetting his self-conscious way of joking. "
Detectives by hobby or accident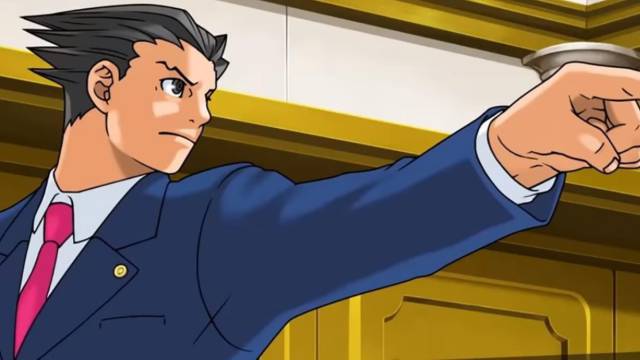 Phoenix Wright on the stand, defending his clients after investigating the crime scene.
And although being a detective is a profession sacrificed and full of charm, if we place it in a fictitious framework, we must not forget the detectives that, although the investigation is not their main source of income, it is a hobby or accident. We cannot speak of detectives without thinking of Phoenix Wright, who, despite being a defense attorney, ends up visiting the crime scene in search of clues that unravel the complexity of a case that, a priori, seems incontestable. Shu Takumi, director of the Ace Attorney saga, told the Official Nintendo Magazine how he sought to create a visual novel in which the player was involved beyond trial and error: "Many mystery adventures make the story progress as a result to select the correct dialog option, but I wanted to create mechanics that invited the player to deduce for himself what was happening, instead of limiting him to selecting predefined answers. From there I developed the concept of confronting the suspect in a crime and exposing the contradictions in his speech. "
Also, among detectives we find many male names, but we must also consider certain passionate ladies of the mystery. An example of this is Laura Bow, the journalism student who starred in her own saga of graphic police adventures signed by Sierra On-Line. In the indie market, we find little Jenny LeClue, whose passion for mysteries conflicts with adults who underestimate her because of her age, but end up respecting her for how, thanks to her tenacity and cunning, she ends up saving the life of theirs. And, of course, there are many names in the video playlist of detectives, but they do not all fit in this report and it is that, although they are not all who are, they are all who are.