We detail how to get the beta of World of Warcraft: Shadowlands thanks to Blizzard and the date when it will be available to play on PC.
Blizzard recently offered new details about Shadowlands, the World of Warcraft expansion coming soon to the title to further expand its universe and possibilities, in a special broadcast. Among other novelties, we have a maximum level increase to 60 and 5 new areas to explore, in addition to a new story starring Sylvanas Windrunner. We also know the contents that the collector's edition will have, but what we are dealing with now is the beta of the title, to which we can already request access by following a series of simple steps that we leave detailed below.
World of Warcraft: Shadowlands beta release date
We don't have the official launch date of the expansion itself yet, but thanks to the aforementioned Blizzard broadcast, we know that its beta will start in just a few days:
Beta start day: starting next week, which starts on Monday, July 13.
Exact time: still to be determined.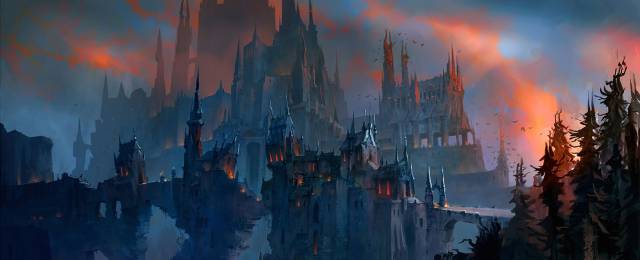 How to get the Shadowlands beta
The first thing we have to do to get access to the World of Warcraft: Shadowlands beta is to have a Blizzard account, which we can create for free if we do not have it or recover the password if we have parked it for a long time.
After that, we go to the official website of the title and scroll down to the option to "Sign up for the Beta."
When selecting it, we will have to correctly enter our Battle.net account.
And that's it. In such a simple way, we will be able to request access to the beta but that does not guarantee that we will get it, since only a few players will have the privilege of trying it before its final launch.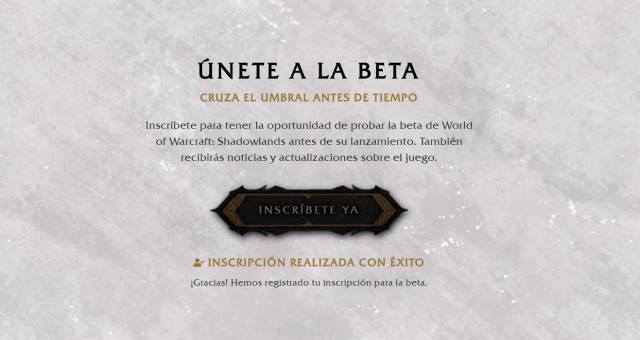 At the moment we do not know the parameters that are followed to select the players that will receive code, so we just have to cross our fingers and wait to be lucky enough to receive a key to be able to test what Shadowlands has to offer us.