Microsoft assumes the leaks are real after the advance report by Windows Central and Brad Sams. Graphic materials included.
Xbox Series X and Xbox Series S will go on sale on November 10 at a price of $ 499 and $ 299, respectively. According to Brad Sams, a Thurrott journalist, as well as Windows Central with other additional details, Microsoft is preparing the arrival of both consoles simultaneously to facilitate the access of different types of audiences to its new generation.
[Actualización] Microsoft makes Xbox Series S official: the smallest Xbox console ever. The price of Xbox Series S will be 299 euros.
👀 Let's make it official!

Xbox Series S | Next-gen performance in the ˢᵐᵃˡˡᵉˢᵗ Xbox ever. $ 299 (ERP).

Looking forward to sharing more! Soon. Promise. pic.twitter.com/8wIEpLPVEq

– Xbox (@Xbox) September 8, 2020
Xbox Series S, digital only for 299 euros
The information, recognized by the official Xbox channels this morning as a result of this massive leak – which even comes from official Microsoft products in relation to the reduced performance model – leaves us with more details about Xbox Series S, than in these Moments remains unannounced formally by Microsoft.
pic.twitter.com/VMkQY9271K

– WalkingCat (@ _h0x0d_) September 8, 2020
According to the source, Xbox Series S will have a power of about 4 RDNA2 Teraflops, instead of the 12 Teraflops of the top model; and it will be designed to work on 1080p screens and not 4K. We also see that the Xbox One X chassis is reused (a model recently discontinued on the market) but with an opening in one of the main profiles to facilitate the breathing of this sluggish system. The ideal position, according to the architecture of the machine, will be equally vertical to facilitate breathing. The other fundamental detail of Xbox Series S is that it will do without discs; that is, it will be purely digital.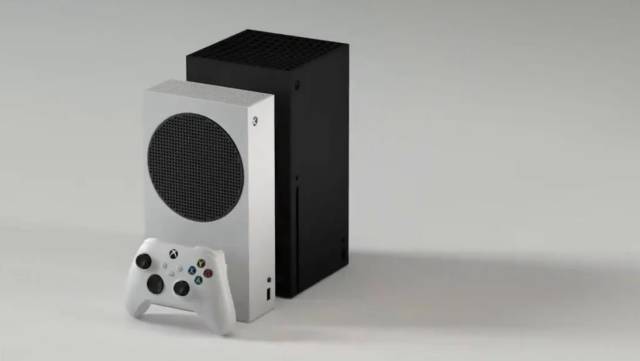 Xbox Series S (front) and Xbox Series X (rear)
Installment financing in the United States: pay month to month with Xbox Game Pass
Both Xbox Series X and Xbox Series S will have an installment payment alternative in the United States, where the Xbox All Access option will be offered. The main model can be purchased for $ 35 per month, the second for $ 25 per month; You always worry at the rate of two years (24 months) with Xbox Game Pass included.
At this time, the equivalent price that the two new Microsoft consoles will have in Europe is unknown. In case of making a 1: 1 equivalence, we would talk about 499 euros for Xbox Series X (the same price as Xbox One at its launch in 2013 in the Spanish market and as Xbox One X in North America back in 2017) and 299 euros.
Microsoft will make this information official in the near future.