The year 2020 has been the year for Animal Crossing with its latest installment, and we wanted to review the entire saga near its 20th anniversary.
If we think of a life or social simulation video game, multiple games may come to mind, but if we think specifically of an island or a village, inhabited by very charismatic neighbors being anthropomorphic animals, in addition to being in real time, it is definitely Animal Crossing. Nintendo did a great job bringing this fantastic saga to our side, built a community of all ages, where their only concern was to pay off the real estate debt to a capitalist raccoon and turn their village into a perfect place to live and make friends. Debuting in 2001, with a great progression over the years and a current record with more than 26 million copies sold in its latest release with Animal Crossing: New Horizons, it is currently one of the most important sagas of Nintendo and has achieved reaching thousands of homes with the intention of offering an adventure full of life and charm.
This year 2020 has been a very complicated year in every way, as it has also been for the video game industry. It has suffered multiple delays and even cancellations, with events that have not been held or games that have completely paralyzed its development, but for Animal Crossing it has been the opposite. It has been one of the best years of its existence. They launched a last installment on the market where, after various world circumstances, they were consolidated as one of the best experiences of this last generation. That is why we have not wanted to pass the year or wait for their anniversary to explain its content, highlight their entire journey and the achievements they have achieved.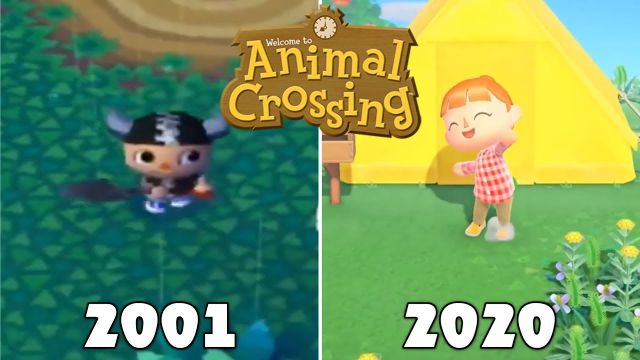 Explore the village, collect items and customize to your liking
Our stop has come and our next adventure is about to begin. Our new home will be in a perfect village to live and to carry out various activities such as fishing, catching insects and hunting fossils. In Animal Crossing we will assume the role of a human character who moves to a rural village populated by anthropomorphic animals that will become our neighbors and we will be able to socialize with all of them until we become great friends. The game is open, that is, the players will not have predefined objectives, but rather they are encouraged to spend time in the village and carry out the activities mentioned above, in addition to collecting objects, planting plants or trees and making their life evolve . One of the most important points in the gameplay of this saga is its real time, and that is that we will use the video game console with its internal clock and calendar, so the passage of time in the game world reflects that in reality, as well as the season and time of day. For example, the growth of a tree will require a certain time to occur or, if we want to celebrate Christmas we will have to wait for those dates to arrive.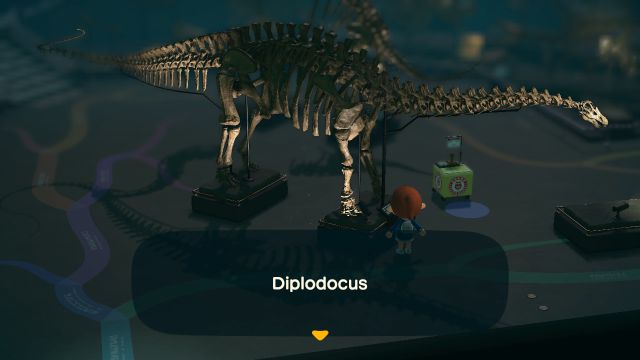 The most essential and remarkable feature that undoubtedly makes this series more unique is its high level of available customization. Starting with the character himself, he will be given the player's name and gender at the start of the game, and his appearance can be modified by purchasing or designing custom clothing and accessories. The player's house can also be furnished, decorated and later expanded, but if it is true that the interaction will be minimal with each of the objects that we have. The locations of buildings and residents are randomly generated, except in Animal Crossing: New Leaf, in which the player decides between four villages, and Animal Crossing: New Horizons, in which the player also decides between four islands.
However, one of the most important facets of Animal Crossing is that it somehow allows communication between players, both online and locally. A single village can host up to four human players locally, although only one can explore the village at any given time. Players will be able to interact with each other through written messages, the post office or the notice board located in the town hall square. For example, the GameCube interaction allowed players to travel to other villages exchanging memory cards written with the game data, but later installments will already allow interaction through the Nintendo Wi-Fi Connection.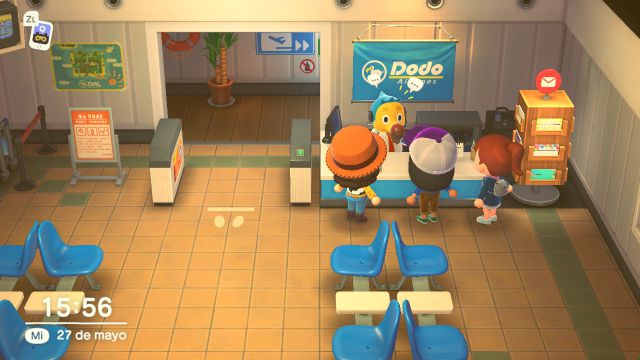 Its origins: Animal Crossing for Nintendo 64
The origins of this saga date back to April 14, 2001 when its first installment was released on the Nintendo 64, although it was later improved and relaunched on the GameCube that same year. The main objective of the game (if it really existed) was to collect berries or also known as bells, in addition to socializing with up to six neighbors who were moving to our village. However, like future games in the series, this one could also be played in real time. Since the Nintendo 64 was a console that did not have an internal clock, the Game Pak shipped with an internal clock for all players and they would only have to configure when starting the game. Furthermore, this Pack also allowed players to have a different experience with the resolution as they switched from 640×480 instead of the standard 320×240.
Upon its release, Animal Crossing received critical acclaim, was named the seventh best game of all time on the GameCube by the X-Play television program, as well as achieving an A's on various specialist portals in the video game industry. The game was a commercial success, with more than 2 million copies sold worldwide, and managing to be one of the best-selling Nintendo GameCube games. The Academy of Interactive Arts and Sciences awarded him the "Innovation" award in console games, in addition to highlighting in design and gameplay. GameSpot recognized the Best GameCube Game of 2002 as the "Best Role Playing Game on GameCube."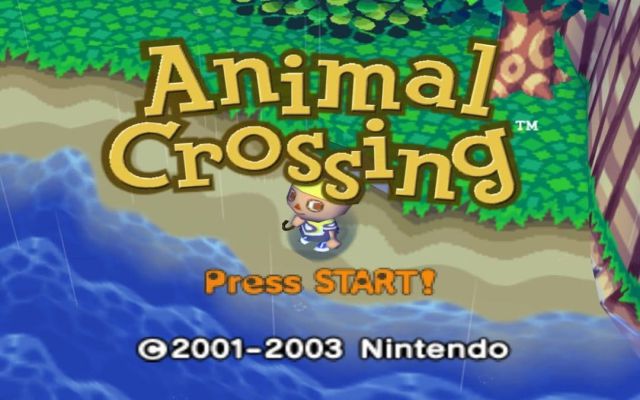 Another big hit with Animal Crossing: Wild World
Animal Crossing: Wild World is the second installment of this saga, it was released in Japan and North America in late 2005 and in Europe in March 2006 for the Nintendo DS system. As a feature of this sequel, it was the first game in the Animal Crossing series to offer online play and was the second to use the Nintendo Wi-Fi Connection, allowing players to visit other villages. In early 2006, a blank letter was sent to several players who were connected to Nintendo's Wi-Fi that contained a software bug that could corrupt the game's save data, to which Nintendo issued an official statement saying it was not. caused by a hacker but an internal error in the loading tool itself, and he advised to delete this letter whenever possible. However, as of May 20, 2014, the online functionality offered through this Nintendo Wi-Fi Connection is no longer accessible. It was also the first game in the series to change from a flat, grid-based world to a curved and continuous one.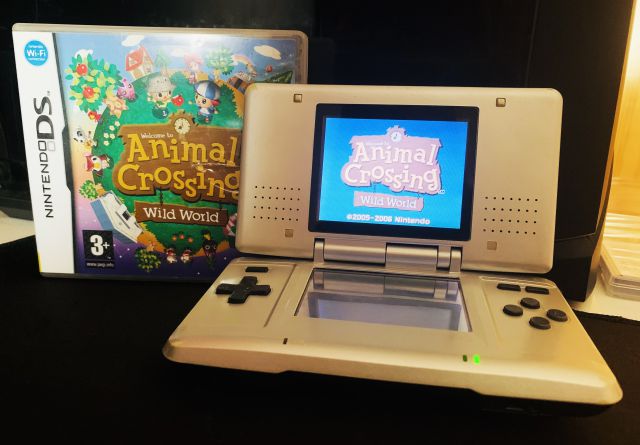 However, Animal Crossing: Wild World received multiple positive reviews and has very high marks on professional portals. There was a great addiction to online gambling regarded as the online game that "extends the experience to true social games" by Computer and Video Game magazine. Regarding sales, Animal Crossing: Wild World sold 325,460 copies in Japan in its first week of availability, it became the best-selling title for Nintendo DS and in 2008 it had managed to sell 4.7 million copies in that same year in Japan. . As of March 31, 2016, Animal Crossing: Wild World had managed to sell 11.75 million copies worldwide. This installment left a legacy as its elements appeared in the 2008 crossover fighting game, Super Smarsh Bros. Brawl for Wii.
Animal Crossing: City Folk, the game that did not succeed
Animal Crossing: City Folk is the third game in the saga, it is also known in Europe and Oceania as Animal Crossing: Let's Go to the City, released in 2008 for the Wii console. After the massive success that its predecessors had, Nintendo tried to match it with this installment, but it fell halfway. The main novelty, as its title indicates, was in the interaction of being able to travel to a city, an area in which players could make more life and have other purposes such as changing the hairstyle of their villagers, buying new clothes or attending events and shows. In addition, another new feature was the ability to receive new content through WiiConnect24, it was even the first Wii game to use Wii Speak, as a new microphone option that allowed communication between different players.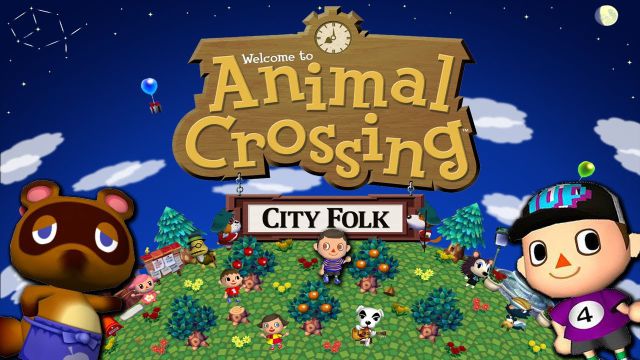 Along with all these features, an improved, cleaner graphics and intuitive controls were also added to the Wii Remote, which undoubtedly gave a different gameplay experience than before. But all of this was not enough to make this game feel different from the last and they achieved the same win. Consequently to all this the critics responded and made Animal Crossing: City Folk the game with the lowest score of the main series. Even the fans of the saga were equally apathetic, as shown by the drops in sales, achieving in May 2009, a year after its launch, figures of 3.38 million copies throughout the world. world, well below the figures of the previous ones.
New items and more activities in Animal Crossing: New Leaf
Animal Crossing: New Leaf became the fourth installment in this saga developed and published by Nintendo for the Nintendo 3DS system. It was launched in Japan in November 2012 and in North America, Europe and Australia in June 2013. The game would bring new elements and more activities, causing an innovation within its gameplay, such as the new mechanics in which the player could become in the mayor of the city, which would allow a greater personalization of the entire city such as public works projects and ordinances. He also made various uses of the features that Nintendo 3DS enables, some of which become available as time goes on. Players will also be able to visit other players' cities through local or online play, as well as being able to create QR codes to share designs.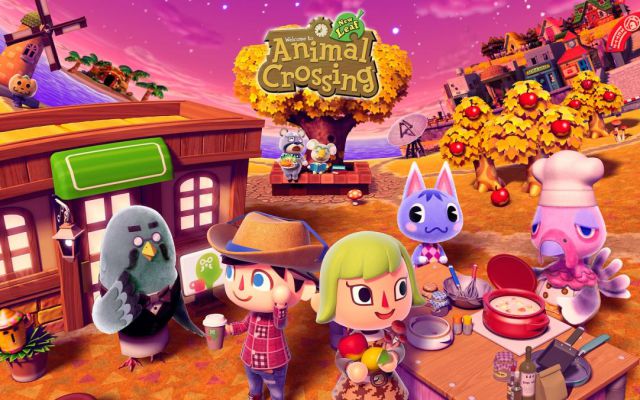 Because the game was being designed for a 3D screen rather than a flat screen like its predecessors, the design team had to pay special attention to how the objects and characters appeared with respect to lighting and shading, and not they might see obvious glitches in the game. Following its announcement at E3 2010, there was a very positive response to the in-game visuals. He had a great reception with a very good score on different portals. In its debut in Japan, it managed to sell just over 800,000 units, of which 200,000 were digital, and it also became the first 3DS game in Japan to exceed two million units sold in just over two months. In March 2020, with all its versions combined, it reported the figure of 12.55 million copies sold. Finally Nintendo managed to have the same or similar success that it achieved with its first two installments, and that made it rise with great goals, criticism and a saga to maintain without knowing what they were going to achieve.
Derivatives of the saga (Spin-off)
After Animal Crossing: New Leaf, the franchise had three subsequent releases, which were derived from the main series with more content and moving away from the traditional format of the saga. The first of these is Animal Crossing: Happy Home Designer, which was released for Nintendo 3DS in 2015 and focuses exclusively on the home décor aspects, with more real estate elements and a new addition of designs. In the same year Animal Crossing: Amiibo Festival was also launched, but this time for Wii U. It had a similar idea to Mario Party and its main purpose was to be a multiplayer board game, a decision that was not so well received, managing to be the Lowest rated Animal Crossing game to date. Two years later, in 2017, Nintendo launched a mobile entry into the saga with Animal Crossing: Pocket Camp. With this game they focused on a camping spot where players could decorate while also building relationships with other campers and collecting items to trade.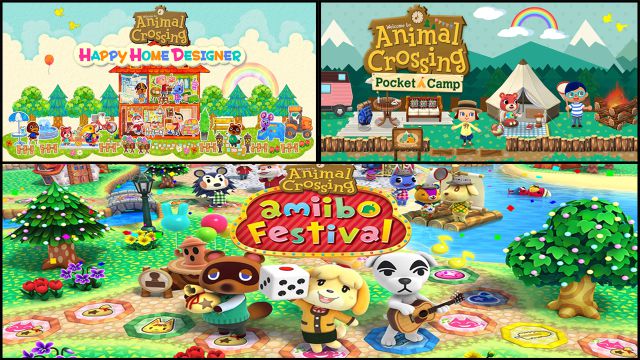 The return of Animal Crossing after 8 years of waiting
Although it was 8 years of waiting to be able to enjoy another title in this great saga, its own developers confirmed that this game actually began to develop in 2012, shortly after the launch of Animal Crossing: New Leaf. Presented at a Nintendo Direct in September 2018, Animal Crossing: New Horizons was shown as a novel game, on a new console such as the Nintendo Switch and with a great intention of showing that they had known how to get the most out of it. Its launch was finally in March 2020 and without a doubt a date that became quite important. Focusing on what's new, Animal Crossing: New Horizons supports local cooperative play with up to 4 players and online with up to 8 players capable of occupying an island. Also this game does not connect directly with Animal Crossing: Pocket Camp, but there are elements of collaboration between both games, in addition it also supports amiibo cards, offers a lot of customization, good gameplay and a great improvement in graphics. They established quite a substantial cloud system that allows users to recover game data in case their Switch breaks.
New Horizons was and continues to be a huge commercial success, breaking all console game records. Most of the digital units sold in a single month exceeded five million copies and, currently, with less than a year on the market, it has exceeded 26 million copies. At the end of 2020 it is ranked as the 28th best-selling video game in history, it also became the best-selling game in the Animal Crossing saga, in addition to the exclusive Nintendo Switch also best-selling, however, the second best-selling game on Nintendo Switch, surpassed by Mario Kart 8 Deluxe with 28 million.
Its success was attributed in part by the date of its launch to being during the COVID-19 pandemic, which allowed many people from home to entertain themselves thanks to this game, even celebrating different social events. It received praise from critics, especially for its playability and customization options, achieving a well-deserved outstanding as a score. On December 11, The Game Awards 2020 were held virtually, and with three nominations, including Game of the Year, it finally won the Best Family Game award.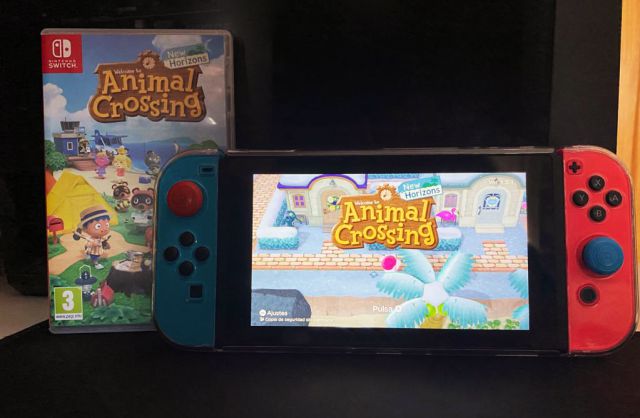 What awaits us for the future of Animal Crossing?
With Animal Crossing: New Horizons we have a while and is that Nintendo confirmed from the beginning that this installment would receive frequent updates after its launch, most of them based on events and holidays in real life. Additional content is added regularly every few months and is free to download. For example, in their second update at the end of April they focused on "Nature Day", later in October with Halloween or now with Christmas. In addition, thanks to this, they are introducing greater gameplay, such as including diving at the beginning of July as it happened in Animal Crossing: New Leaf, or also adding the return of different characters such as Luna and the dream cities that appeared in summer. And of course, they have many ideas for the future, for now the next free update is confirmed for the end of January 2021.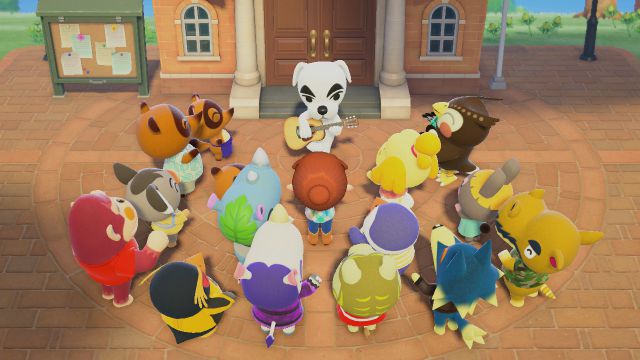 Animal Crossing is the clear example of a saga that began as a novelty, continued to offer very good experiences, was adapted to each Nintendo console and has had a journey that is undoubtedly to be admired. Their stumble with Animal Crossing: City Folk may not have been the most successful, like their different spin-offs, but they have still managed to build their own path towards more than achieved goals. We do not know how long we will have to wait for another delivery, but it is clear that with the last one we will have dozens of updates and we can continue to enjoy like the first day.