We review all confirmed events, from Summer Game Fest to those of Ubisoft, EA, PlayStation or Microsoft. Complete summer agenda.
This year there is no E3 2020. A pandemic, the coronavirus (COVID-19) has upset the plans of absolutely everything; also the video game industry. While dealing with an extremely risky health situation, the electronic entertainment sector is looking for alternatives. And there are. Summer Game Fest is not an event, nor is it a fair; not even a digital celebration, but a label led by Geoff Keighley that seeks to organize under one program all the digital events of the big publishers this summer.
In this article, we are going to review all the online conferences from May to August, a busy summer that does not understand holidays or breaks, because for the first time we will have numerous AAA releases this summer.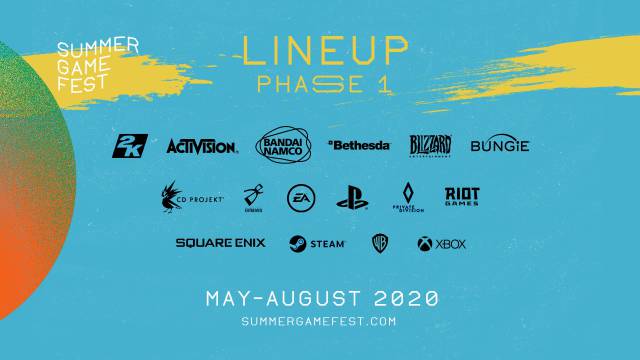 All online conferences from May to August of Summer Game Fest
Next, we will see one by one all the confirmed online conferences both inside and outside Summer Game Fest, making it clear which ones have accepted the proposal of the American journalist and which are left out. So no, although there is no E3 2020, the news of the video game is going to live one of the most exciting and constant summers in terms of information that we have lived; both consumers and those who are dedicated to the communication of this leisure that unites us.
Inside Xbox on May 7 at 5:00 p.m. (CEST) – Summary of the 13 games presented. Every month there will be a new Inside Xbox within the Xbox 20/20 program.

Sunrise # 1 on May 12 at 6:00 p.m. (CEST) with Geoff Keighley and the announcement of a "surprise game" that we do not yet know. (Tony Hawk Pro Skater 1 + 2 for September)

Sony's State of Play: May 14. Dedicated to Ghost of Tsushima. 5 keys to the game and summary here. Does not enter Summer Game Fest.

PC Gaming Show on June 6. News from the PC universe. Alien to Summer Game Fest.

Steam Game Festival: Summer Edition June 9-14 with upcoming PC games.

IGN Summer of Gaming during the month of June: organized by IGN; outside of Summer Game Fest.

Cyberpunk 2077 on June 11 with news from CD Project RED.

Future Games Show from June 9 to 11. Led by GamesRadar. Independent of SGF.

Play For All during the month of June. Produced by Gamespot. Independent of SGF.

EA Play Live 2020 on June 12 at 01:00 AM (CEST), where Electronic Arts will present its next great video games.

Guerrilla Collective: July 6, 7 and 8. Focused on independent studies; on the sidelines of Summer Game Fest

TennoCon 2020 on July 11. Digital Extremes will give news and reveal the future of WarFrame.

Ubisoft Forward: July 12 (schedule to be specified); does not belong to Summer Game Fest

Gamescom 2020: Opening Night Live on August 27 at 8:00 p.m. (CEST) to end the Summer Game Fest with announcements and news.
Xbox 20/20
Microsoft is going to bring us news about Xbox Series X every month from here until the end of the year, when the console is slated to launch worldwide. According to what they said: "These monthly programs will take place throughout the rest of the year." According to Microsoft, it will allow them to always be connected with the players and celebrate with them about "the next generation"; from news from Xbox Series X to Xbox Game Studios, Xbox Game Pass and Project xCloud. "Every month we will offer something different." In May we have already seen it, in June there will be another edition and, in July, the first party games will be the main protagonists. It will be then when we see Halo: Infinite and, surely, the new Forza Motorsport already in development. Phil Spencer does not expect delays in major titles, but perhaps he does in those to come in 2021 due to the coronavirus.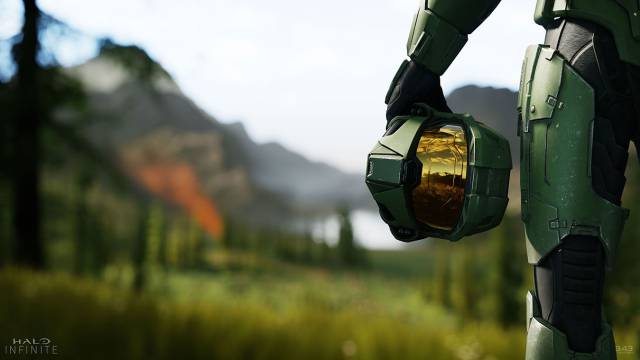 Halo: Infinite | Microsoft
Xbox Series X is due out in 2020 and won't be delayed, Spencer himself has promised. You can learn everything we know about the Xbox Series X at the moment. In this other article we review the 13 titles shown by third companies on the new console in May.
PC Gaming Show
The PC Gaming Show will also be held despite the circumstances. The digital event designed and dedicated for computer gamers will be broadcast via Twitch on June 6. Companies like Paradox and Frontier have confirmed their presence. As stated: "PC gaming has prospered in the last decade because it is the only video game platform that belongs to everyone," said Evan Lahti, editor of the PC Gamer portal. "Some fantastic new video games deserve recognition, and we hope that on June 6 all viewers will experience what is to come." More in-depth details will follow shortly.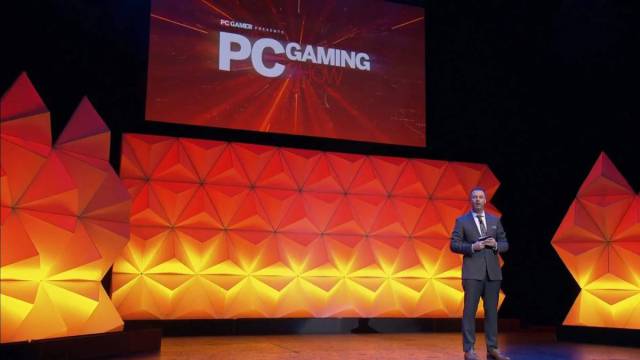 EA Play Live 2020
Electronic Arts will also not miss the opportunity to communicate to all its players what they are up to. EA Play Live 2020 will be held on June 11 at 4:00 p.m. PT (1:00 a.m. on June 12 in Spanish peninsular time). The event will serve to show more about Apex Legends, which has news on the way, also the already confirmed FIFA 21 or the recently shown Madden NFL 21, which was seen on the Inside Xbox. EA knows the importance of its soccer license in the sector; We hope, however, that this is one of its star games. Star Wars lovers await some unexpected announcement after the undeniable success of Star Wars Jedi: Fallen Order in late 2019.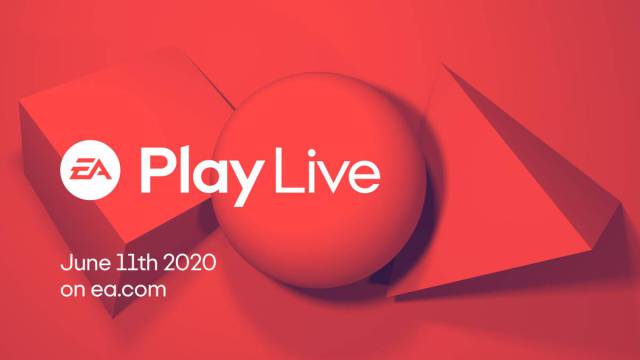 EA Play Live 2020
Steam Game Festival: Summer Edition
Valve announced this past April its new Steam Games Festival that will take place from June 9 to 14 with new announcements, release dates and downloadable playable demos for players on the digital platform for computer titles.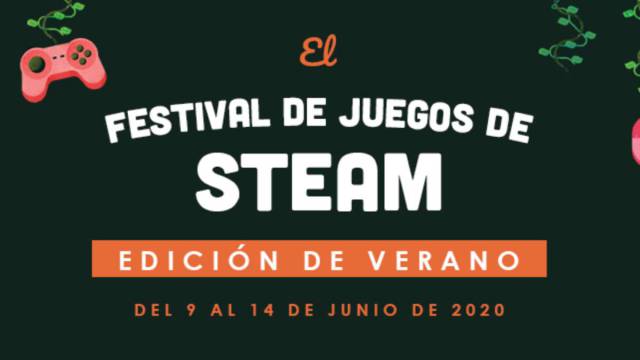 Steam Games Festival
"The Steam Games Festival is an event that highlights the titles that will be released throughout the following year. Check out upcoming releases from June 9-14, try them out with demos or short game experiences available for a limited time, connect with the developers behind these games, and add them to your wish list to receive a reminder when they are launched ", they communicated.
IGN Summer of Gaming
The American media IGN will also have its own digital event sometime this June. As indicated, the event aims to "bring the latest news and impressions about upcoming releases and the new generation of consoles." Among the confirmed publishers we have names like 2k, Square Enix, SEGA, Bandai Namco, Amazon, Google Stadia, Twitter, Devolver Digital, THQ Nordic and more. There will be both broadcasts and delayed videos. Presentations, remote interviews, hands-on demos, gameplays and more.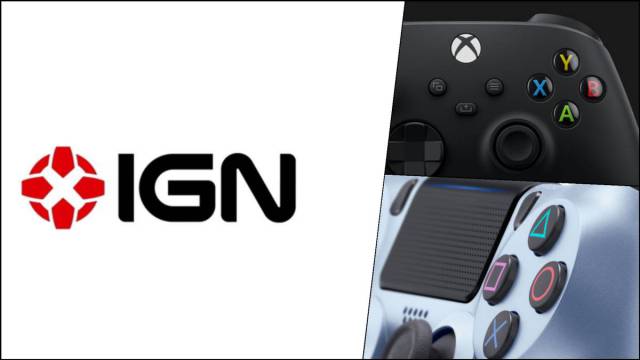 IGN Summer of Gaming
CD Projekt (Cyberpunk 2077)
CD Projekt RED confirmed shortly after the IGN Summer of Gaming was announced that on June 11 they will reveal news of Cyberpunk 2077. The title of the Polish company already confirmed its presence at this event, but had not specified the day in that they would make known everything that they are preparing.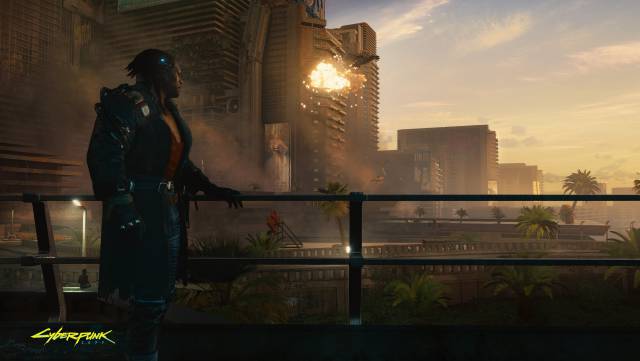 Cyberpunk 2077 will be released on PC, PS4, Xbox One and Google Stadia this September 17, although not on PS5 and Xbox Series X launch. In addition, the title will receive at least two major expansions in the future.
Future Games Show
GamesRadar, another renowned North American media, revealed a few weeks ago that next June they will have their own alternative event to E3 2020 under the name of Future Games Show. From June 9 to 11, they will show "exclusive trailers, announcements, in-depth glimpses of existing triple A titles and indies" where it will take center stage "both in the current generation and on PS5 and Xbox Series X, mobile and streaming platforms" . At the moment, they are working with different large publishers and developers in order to offer the best possible coverage of your event.

Future Games Show
Play for all
Gamespot, like the rest of the competing media in the United States, will star in its own event this June with a duration of one week where they will offer "the most important video game news of the summer", which includes advances, interviews and a purpose solidarity to fight the coronavirus (COVID-19). So far, Bethesda, CD Projekt Red, Deep Silver, Devolver Digital, Larian Studios, Google Stadia, Bandai Namco, Private Division, Square Enix, SEGA, 2K Games and "many more" have confirmed their participation in these more than 100 hours of Direct and on-demand content from its official YouTube, Facebook, Instagram and Twitter channels. With them will be the team of Giant Bomb, Greg Miller, from Kinda Funny, Danny O'Dwyer, from NoClip and many other media figures from the sector.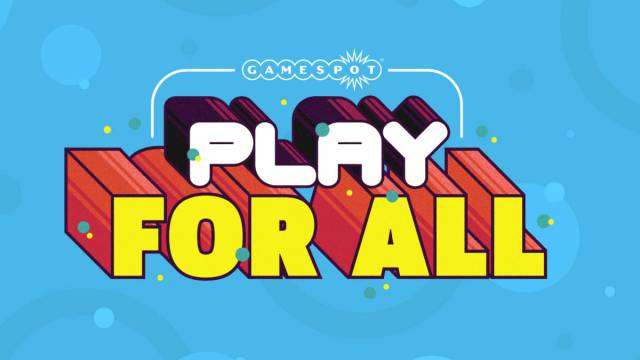 Play for all
Guerrilla Collective
Guerrilla Collective will be the main focus for lovers of independent games. On June 6, 7 and 8 we will have information, trailers, gameplays and surprises through direct broadcasts on Twitch. As they have indicated, it will be part of the Summer of Gaming 2020 starring IGN and Play For All, of GameSpot, so that these appointments will be in their audiovisual programming. PC Gaming Show will also support this movement, whose agenda remains as follows for now: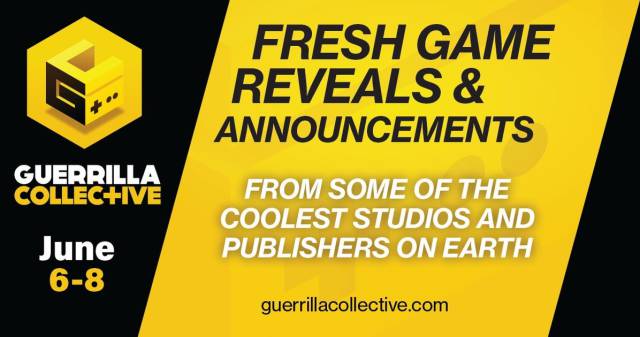 Guerrilla Collective Live – June 6 at 7:00 p.m. CET: First performance by Greg Miller, founding partner of Kinda Funny. We can see it on Twitch.

Paradox Insider – June 6 at 8:30 p.m. CET. It can also be seen on Twitch.

PC Gaming Show – June 6 at 9:30 p.m. CET. With the latest information on PC video games. It can be seen on Twitch.

The Future Games Show – June 6 at 11:30 p.m. CET. Revelations, developer interviews and round tables. It can be followed live on Twitch.
Ubisoft Forward
Ubisoft goes it alone. The French giant, after showing the assassin's Creed Valhalla in style, has more plans for this year and will reveal them at Ubisoft Forward on July 12. It will be a streaming one hour yet to be confirmed where they will show their main releases for this and the coming years. It is hoped, however, that we finally see this new installment of the famous saga in action. "See you on July 12 at our Ubisoft Forward digital event, with game news, announcements, and more."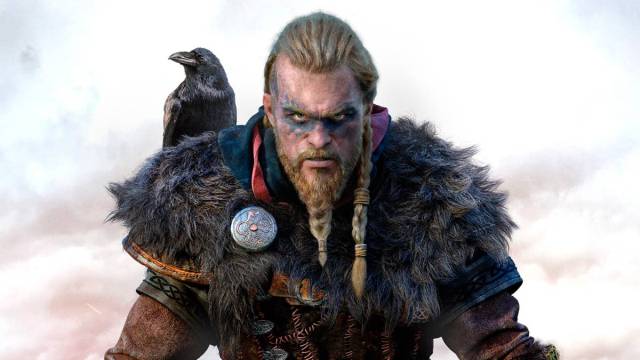 Assassin's Creed Valhalla
Assassin's Creed Valhalla will go on sale on PS4, Xbox One, PC, Google Stadia, PlayStation 5 and Xbox Series X (with Smart Delivery) in late 2020. It is confirmed that on high-end platforms it will run in 4K and 30 resolution. FPS "minimum". In addition to what is discussed here, there are other classic mechanics that are back. Before his departure we will see "gameplay crowd".
By April 2021, Ubisoft will release a total of 5 AAA games. Which will be?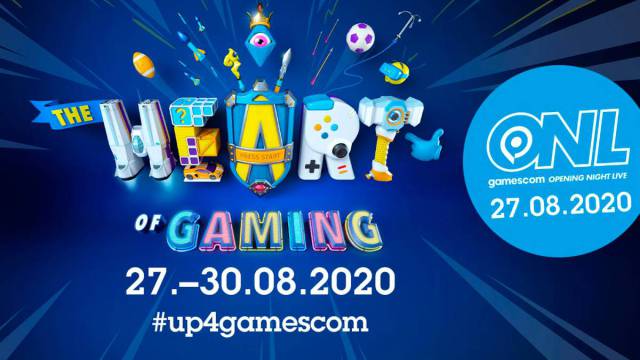 Gamescom 2020
Gamescom 2020
Summer of Gaming will end the month of August with the great German event, Gamescom, which this year and as a precaution for the coronavirus will not be held in the traditional way, like E3. Thus, from August 27 to 30, a digital edition of Gamescom will be held. The Opening Night Live will be a digital conference with all kinds of news and presented by Geoff Keighley. Except for last minute changes, it is expected to start at 20:00 (CEST). Apart from this broadcast, the Awesom Indies, a program dedicated to independent games, also stands out; Daily Show, a daily program where some companies will have a special role; Gamescom Studio, a program dedicated to interviews and round tables in the form of talks with developers; and Best of Show, a summary of all the news shown during these days.