The Osaka company has a new project in the series underway, but they have not confirmed a platform. Monster Hunter World will not be released on Switch.
Capcom has confirmed that it is developing a new iteration of the Monster Hunter saga designed so that it can be enjoyed by users who are studying at the institute or universities. The Osaka company, in a question and answer session with the investor group, has answered the question about the future of the series with this suggestive answer.
"Currently, there are no plans to bring Monster Hunter: World to the Nintendo Switch," they begin, saying when asked about the possibility of a port of the successful latest canonical title of the saga for PS4 and Xbox One on the hybrid console. "We are planning to develop a Monster Hunter that middle and advanced students can enjoy. [instituto, universidad, grado superior…]So stay tuned. "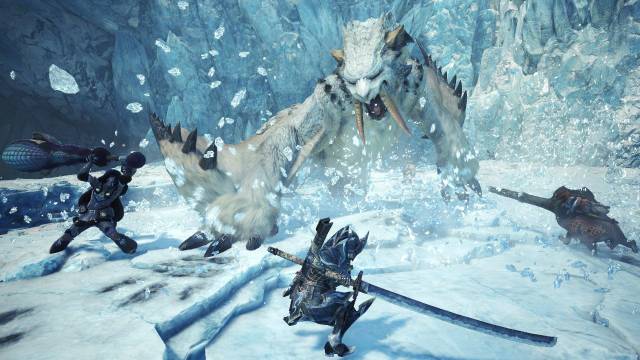 Monster Hunter World: Iceborne, one of the most successful expansions of the generation
What can that message tell us?
This message, although it does not confirm that this platform is necessarily Nintendo Switch, is the same speech that Capcom used years ago, when they launched almost exclusively the new installments of Monster Hunter on consoles like PSP and Nintendo 3DS; that is, portable consoles. Nintendo Switch has a unique capacity compared to other home systems: it can be taken from home, it is hybrid and, therefore, it can be used as a portable machine.
With this nature, students can use it when they go to school, on their round trips; in breaks between classes, etc. Rumors have been ringing for many months about an eventual Monster Hunter exclusive to the Nintendo Switch, one that isn't Monster Hunter: World, but Capcom has never responded to those speculations, so these are unconfirmed rumors.
Now, when can you announce that new Monster Hunter video game? If you look at the calendar, the digital Tokyo Game Show will take place next September, a fair deeply rooted in Capcom. We are waiting to see if the pieces fit and if, as fans who have already played Monster Hunter Generations Ultimate on Nintendo Switch wish, there is a new installment on the way.