We offer you a complete journey through the history of Final Fantasy VII Remake as well as tips to beat the bosses and the location of their secrets.
The story that captivated an entire generation returns more than 20 years later with a facelift that has done Cloud and company more than good. As it is a great reimagination, the classic guide that we presented to you months ago is no longer useful. Therefore, here you can find a complete guide to Final Fantasy VII Remake in which you will find a complete journey through the main story, its detailed secondary missions, tips to beat all enemies and bosses, and other interesting sections such as a list of invocation and where to find them. Thanks to this guide, you will not miss a single detail of the game and you can get Platinum on PS4 with ease.
Full progress through history
Cloud Strife will arrive in Midgar with the mission of helping the Avalanche group blow up a reactor of Shinra, an evil corporation that takes the planet's resources by extracting Mako. From that point on, the adventure will continue and invite us to meet a large number of interesting characters, visit beautiful locations and face very tough enemies. Here we leave you a list with all the episodes of this FFVII Remake so that no chest or collectible escapes you along the way and as long as no boss resists you.
Chapter 1: A mercenary among insurgents
Chapter 2: Fateful Encounters
Chapter 3: The Seventh Heaven
Chapter 4: Midnight Mission
Chapter 5: Stamp, the guide dog
Chapter 6: The neighborhood sun
Chapter 7: Infiltration into Reactor # 5
Chapter 8: The flower of the reunion
Chapter 9: District of Lust
Chapter 10: Sewer Rats
Chapter 11: Bad omens
Chapter 12: Resistance Up!
Chapter 13: The world in ruins
Chapter 14: Without Losing Hope
Chapter 15: The sunset at smidgar
Chapter 16: Shinra's Building
Chapter 17: Escape from Chaos
Chapter 18: Wherever Fate Leads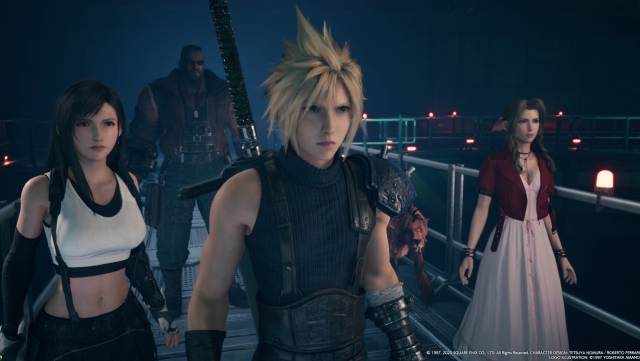 Subjects: Summons, Abilities and Magic
Knowing how to manage our team is very important in order to face the powerful creatures that will try to end our lives. For this reason, in this section we offer you a series of tips to improve your weapons and get new abilities, in addition to the complete lists of subjects and summons to know where to find them.
All subjects and how to get them
All summoning materials and how to get them
How to equip materials in our weapons
How to level up our weapons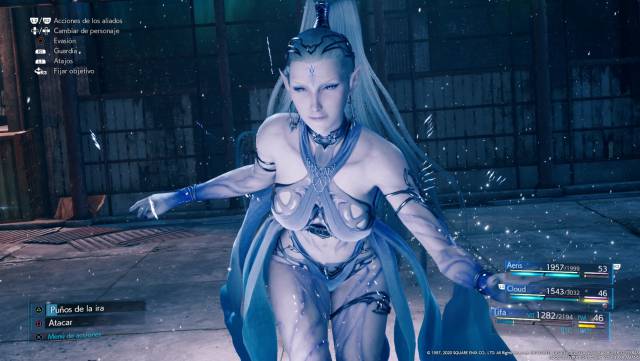 All side missions (assignments)
The adventures of Cloud and company will make them meet a large number of characters who will ask them for help to fulfill various tasks. The so-called "commissions" are side missions that will emerge in various episodes of history. In order to complete them all successfully, we leave you a complete list with them and a selection of the mini-games that we will find in Midgar.
Complete list with all side missions
Minigames and secondary activities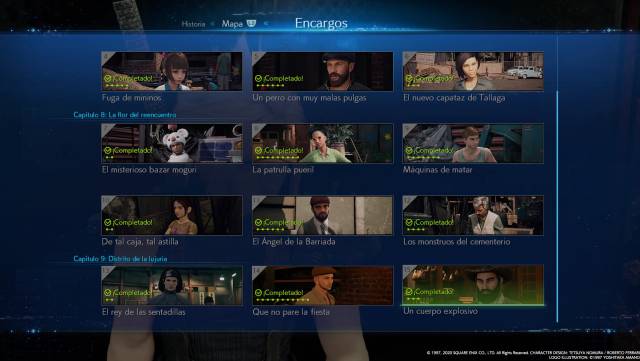 Extras and collectibles
Like a good JRPG, you couldn't miss the collectibles and various extras in FFVII Remake. There are not hundreds of them, but the ones that appear are worth finding. Therefore, and because it is complex to get hold of everyone, below we leave you its detailed location and other interesting details such as the quick trip with chocobos and the method of opening the secret rooms that we will find in various areas.
Moguri medals: where to find them and what they are for
Melodies and songs: where to find them all
How to unlock fast travel between zones
How to open the locked golden doors (secret rooms)
Trophies and achievements: full list