DIRT 5 will allow players to create and play their own tests. This is the Playgrounds mode, unprecedented in the franchise so far.
Codemasters continues to add to the list of features that DIRT 5. Playgrounds, its new game mode, will bring with it, will allow players to experiment with a comprehensive quiz editor. You will have the opportunity to create events around several of the available modalities. At FreeGameTips we have already tested the first editor tests.
Show your skill
Playgrounds is designed so that each type of player can find their place. Whether you want to create, play, or do both, you can extend the playable offer of this installment through the actions of the community. Selecting its tab in the main menu will show you its two main aspects in a clear and concise way.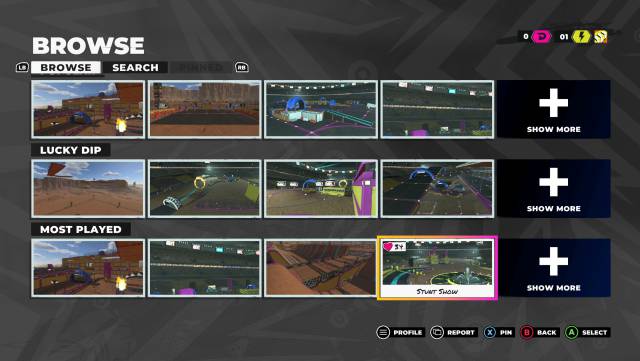 During this build we were able to access 3 types of tests: Gymkhana, Smash Attack and Gate Crasher. The first does not need introductions: from DiRT 3 it became a hallmark of the subsaga. We will have to perform pirouettes, jumps, drifts and others to chain multipliers and achieve the maximum score before time runs out.
On the other hand, Smash Attack introduces players in the search for the optimal line from colliding with elements scattered throughout the test. Crash and fight the clock, it's that easy. The last place, Gate Crasher, is the typical time trial that requires you to go through a set number of checkpoints before time runs out. The doors can be crossed in any direction and order, which gives rise to different elaborations.
The truth is that the tests uploaded by the study itself are demanding, very different from what we were able to test during the first contact. One of them, for example, looked like a typical Hot Wheels test. We could use the speed of the vehicle to do pirouettes inside a tube, jump between different platforms and skid in 90 degree forks.
Build, publish, drive
The editor is intended from the outset to use a controller. It is so intuitive that it does not require a tutorial. You enter your point of departure, arrival and the route you want to develop. As simple as that. This accessibility allows that with only two buttons you can choose and place objects within the play area.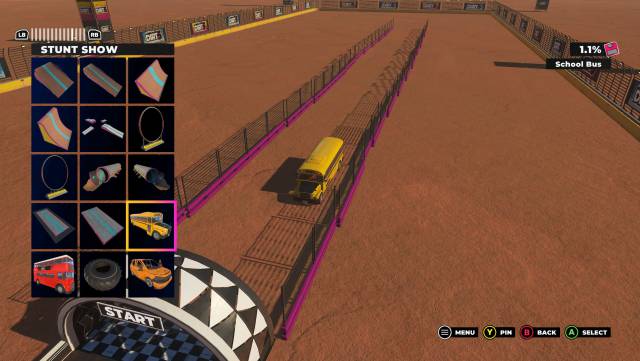 Of course, there are limits. From what we could prove, it is quite flexible in designing a closed space, with an optimal balance between aesthetics and essentials. Again, three were the spaces allowed for the edition: two in the Arizona desert (small and large size) and another inside a stadium.
As is usual in this type of tool, to publish it you must complete it yourself. If the creator himself can do it, any user can. You can save as many versions as you want of your creation, so at any time you can enter and continue with what you have in hand.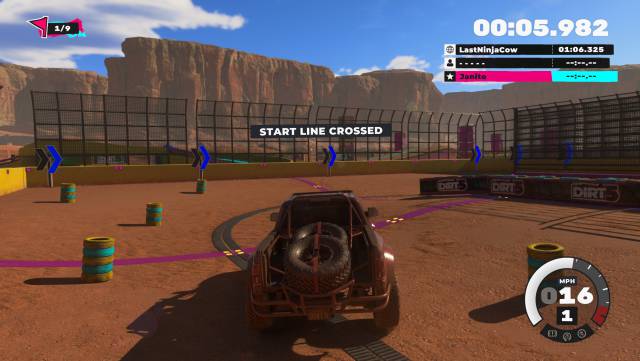 After publishing, the quiz will be linked to your creator profile and will appear in the play mode carousel. It is important to assess the creations after completing them, since the likes (you will choose between I like or I do not like) will make a natural selection to highlight the best. Each one will have its own scoreboard updated in real time.
More possibilities
Playgrounds is here to stay. In the absence of knowing the depth of the complete resources, this unprecedented game mode lands in the saga with a firm purpose: to extend its playable offer with users.
DIRT 5 will arrive on October 16 on PS4, Xbox One, PC and Google Stadia. It will soon be on PS5 and Xbox Series X.