id Software and Bethesda share the first conceptual arts of what awaits us in the expansion of their brutal shooter campaign; no date yet.
Doom Eternal has shared a first look at its upcoming DLC ​​through two concept art images, thus giving fans a slight idea of ​​what to expect after the shooter campaign launched last March on PC, PS4 and Xbox. One, with a version of the Nintendo Switch still without a release date.
First images of the Doom Eternal DLC
And it is that as id Software and Bethesda already advanced at the time, Doom Eternal will receive its own expansion of the campaign mode that will expand its history through a new conflict, although for the moment its content is unknown (beyond these two first images) as its possible release date.
Thus, and as both conceptual arts suggest, everything seems to indicate that we will return to Urdak, a location known to those who have already played Doom Eternal and where one of their great confrontations occurs. The second image introduces us to what appears to be a kind of base of colossal proportions in the middle of the ocean.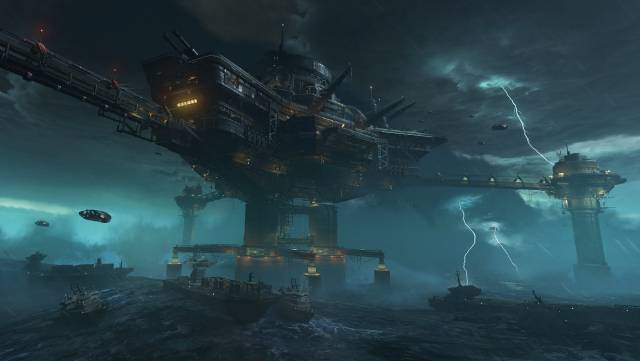 Let us remember that all those who want to enjoy this new extra Doom Eternal content can now purchase the so-called Doom Eternal: Year One Pass at a price of 29.99 euros. And is that if we take into account the ambitious staging of both conceptual arts and the price of the expansion, it indicates that it will be a complete expansion of content.
Do not miss our detailed Reviews of Doom Eternal: "When Doom Eternal is at its peak… it is a master class, a mirror in which all aspiring shooter should reflect and a reference for the genre and for the industry. And, why not say it, a kick in the door for the nomination for best action game in the classic end-of-year awards. A title to keep in mind for any fan of first person shooters ".