A Street Fighter portal appears on the Fortnite Battle Royale island. Capcom and Epic Games Join Forces; Ryu will arrive as a skin in Fortnite.
On February 19 at 3:00 p.m. CET there was yet another change to the Fortnite map. Zero Point opened another portal at a specific point on the island. Ryu from Street Fighter will arrive through this portal, in what is a collaboration between Epic Games and Capcom. We tell you everything we know about this little piece of history from Season 5 of the Battle Pass of Fortnite Chapter 2:
Fortnite: a portal to the world of Street Fighter appears
As it happened with Daryl Dixon and Michonne from The Walking Dead, who also arrived through a portal to the island, and with Black Panther, Captain Marvel and Taskmaster, who arrived through another portal, another portal has appeared on the island by which will arrive Ryu, from Street Fighter. This portal is located southwest of Burning Sands: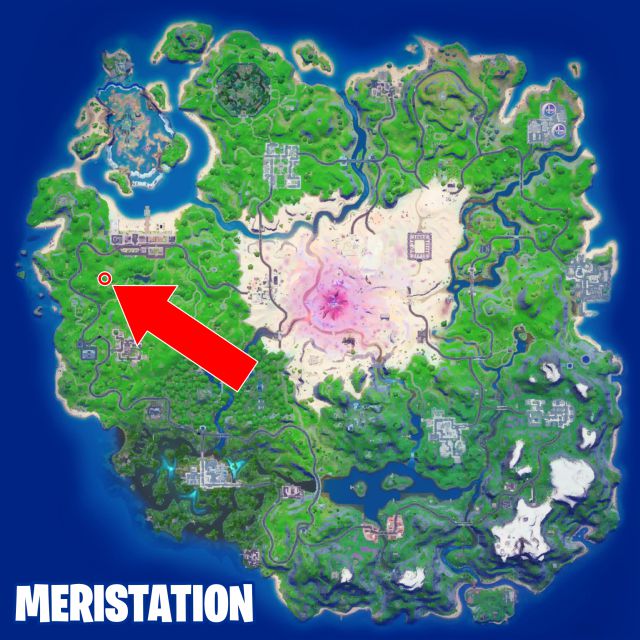 Street Fighter portal location
As we approach it, it will open, and we can hear Ryu's theme from Street Fighter II coming from the other side: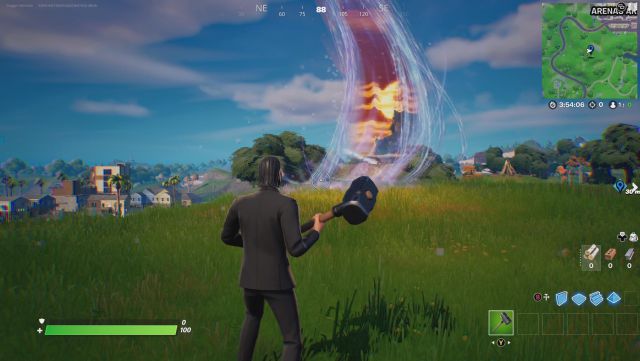 The portal opens when we stay a certain distance from it
However, if we get too close to it and try to go through it, it will close; Zero Point does not allow us to escape the island, as has already happened with the previous portals.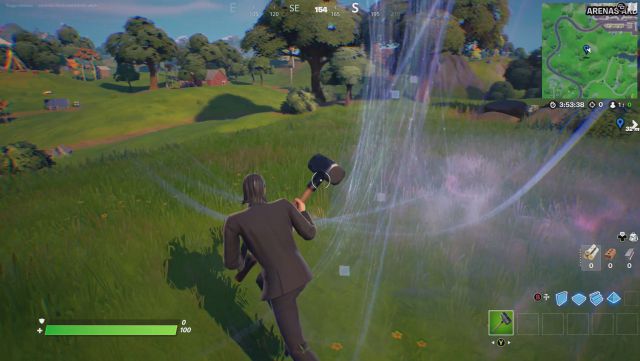 The portal closes when we get too close to it
The fact that it has appeared at this point has its explanation: it is the point where Ryu, from Street Fighter, arrives on the island of Fortnite Battle Royale.
As a curiosity, this portal pixelates its surroundings as we approach it, referring to the fact that Street Fighter II, released in 1991, is a retro game. None of the other portals had a similar effect.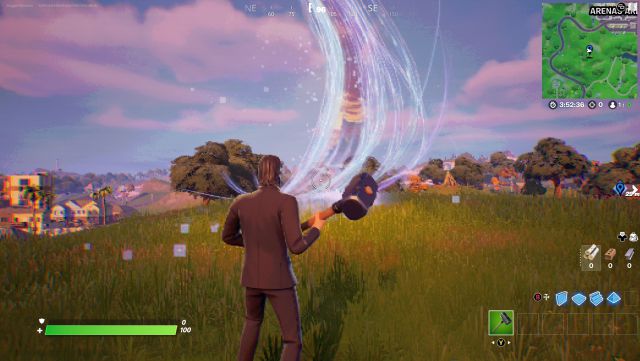 Our skin and the environment become pixelated when we approach the portal
The theme of Season 5 of the Fortnite Chapter 2 Battle Pass is hunters. After the Galactus event of Season 4, Agent Jonesy is dedicated to traveling through different realities to recruit the best hunters as long as the rest of the characters do not escape the loop created on the island. As previously happened with Daryl Dixon and Michonne from The Walking Dead, and with Black Panther, Captain Marvel and Taskmaster, Agent Jonesy recruits a new character to come to the island.
In the game files we have found references to a female Street Fighter skin (or, specifically, to her beak); by popularity we could speculate that it is Chun-Li.
The Street Fighter characters will be at least two; I guess it will be Ryu and Chun-Li. In the game files there are references to a pickaxe from a female skin. # Fortnite # FortniteSeason5 pic.twitter.com/GiGj5g4Q5f

– Rubén Martínez (@ruvenmb) February 19, 2021
Taking into account the precedents, it is expected that the Street Fighter skin (s) in Fortnite will arrive in the store between 24 and 48 hours after the revelation of this portal. That is, they would arrive at the game on Saturday 20 or Sunday 21 February. In Meristation we will be waiting to inform you as soon as we know more.
Sources: Fortnite Battle Royale, own elaboration