From the next installment of Zelda to the long-awaited sequel to Beyond Good and Evil, we review projects that we have not seen in a while.
Just as each end of the year is usually the ideal time to look back, review the games already released and played, and incidentally opt for GOTY, the beginning of the next always invites us to look forward. To list which titles are yet to come and what we expect from each of them. In the next few days we will make a series of entries dealing in detail with several of these promising titles (Resident Evil Village, Horizon Forbidden West, etc.), but first we will do a quick review by others that, although they are also worthy of special attention for their potential —and in some cases they will receive their own text—, they are also remarkable for the amount of time that their studies have not shown new material.
They are the missing in action, those games that have not yet been officially canceled, but raise doubts after many months or even several years of vague statements by their creators. Some will probably update their status soon, in the next few weeks; others, on the other hand, seem to have fallen into the kind of limbo from which many no longer return, or do so transformed into a very different project. Time will tell what happens to each of them, today we have to go back little by little, collect some and remember when they were announced for the first time. You may be surprised by the date of more than one.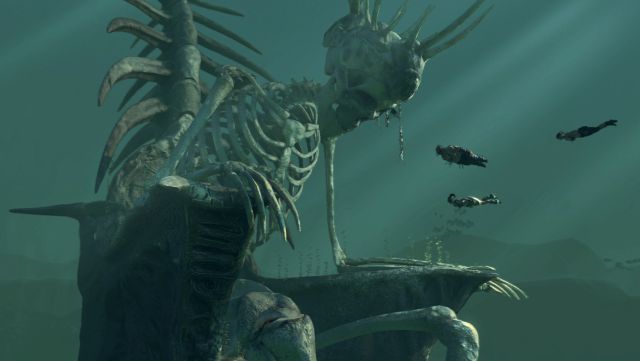 Sequel to Breath of the Wild
Developer: Nintendo EPD
Initial announcement: June 2019
As long as the Zelda saga continues to garner rave reviews and million dollar sales, it is a certainty that it will keep coming back. The question in these cases is when and how. Despite being a normal sequel, which recovers the artistic style, the world and the characters of the previous game – something that is by no means the norm in this Nintendo franchise – the direct continuation of Breath of the Wild is announced more than two years after its launch (in March 2017) and since then one and a half have passed without more images since the initial trailer of E3 2019. It surprises, although hopefully it is an indication of the ambition of the study and the game will be able to reinvent the saga again despite starting from a more familiar place than last time.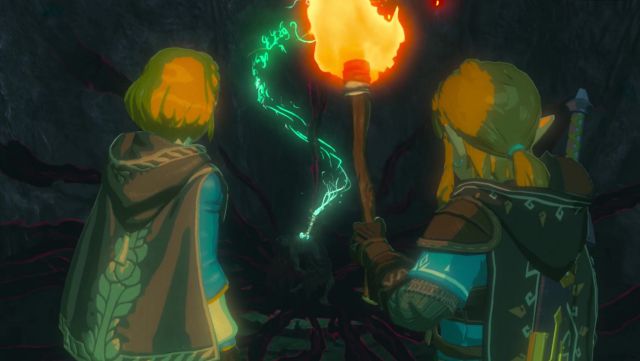 Elden ring
Developer: From Software
Initial announcement: June 2019
In that same E3, days before the announcement of the new Zelda, the talk of the internet was the possible collaboration between Hidetaka Miyazaki, president of From Software and creator of games like Demon's Souls, Dark Souls or Bloodborne (almost nothing), and George R.R. Martin, author of the literary saga A Song of Ice and Fire from which the popular television series Game of Thrones also derived. Details and even artwork were leaked ahead of time, but it wasn't until the Microsoft conference that we finally got to see it in motion. Or rather, in the form of a CG teaser that to this day is still the only material we have. Although 2020 was considered for its launch, the year came and went without significant news. But we are still looking forward to it, because Miyazaki has never let us down for now.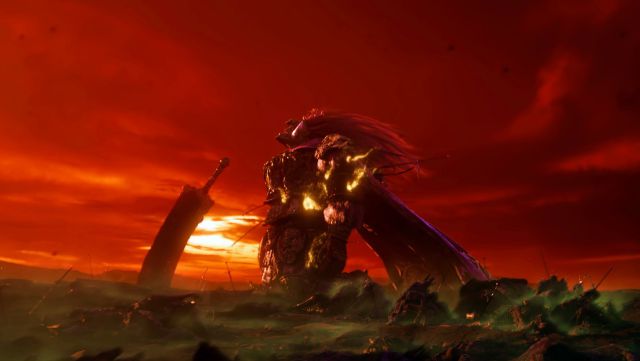 Starfield and The Elder Scrolls VI
Developer: Bethesda Game Studios
Initial announcement: June 2018
We grouped these two together because they were announced at the same time and belong to the same studio. For Elder Scrolls VI, there are plenty of presentations: after an upward trajectory in terms of sales and awards, the fifth installment, Skyrim, was crowned one of the most popular RPGs of all time and has continued to visit subsequent consoles with small set-ups. Starfield, on the other hand, is a total unknown, since it is a new license that changes medieval fantasy for science fiction. Both will focus on the single player facet and evolve the graphics engine to get rid of the problems that plagued recent Elder Scrolls and Fallout installments, but we can say so far. Already then, at E3 2018, Todd Howard (head of Bethesda Game Studios) commented that both projects were going for a long time, and for now that promise is being fulfilled.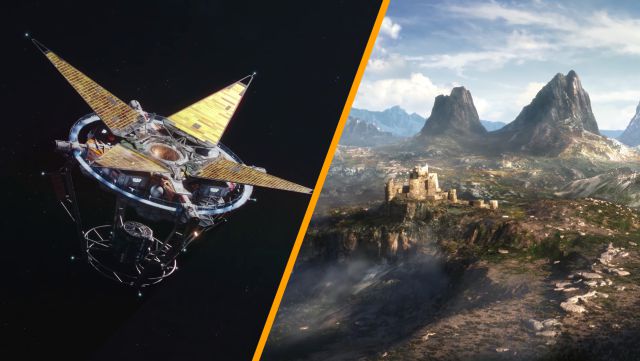 Babylon's Fall
Developer: Platinum Games
Initial announcement: June 2018
Also two and a half years have passed since the announcement of Babylon's Fall, a co-production of Square Enix and Platinum Games that, however, we have seen again since then. Although the first and enigmatic initial teaser did not reveal much, having the study responsible for NieR: Automata behind it invited to think about a game of direct and agile action. It was something that was undoubtedly seen in December 2019, when the State of Play organized by Sony served as a showcase for a more conventional trailer, where it also displayed an original brush paint effect in its graphics. The next appointment should have been in 2020, and Platinum commented in the middle of the year that the development was evolving without problems, but months later the game was missing from the online edition of the Tokyo Game Show despite the fact that Square had listed it for the event. It's time to keep waiting a little longer.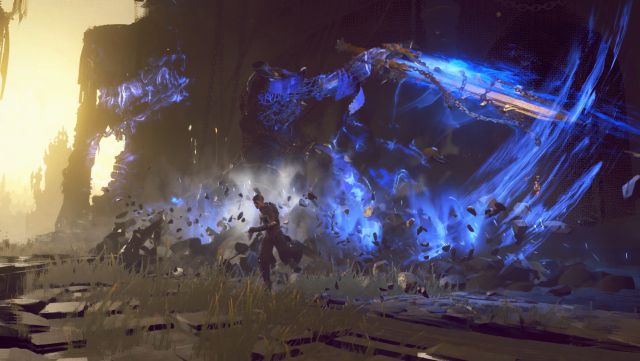 Dying Light 2
Developer: Techland
Initial announcement: June 2018
Another promising title announced in 2018 is the sequel to Dying Light, an early-generation survival horror that combined elements of the genre with open world and first-person parkour in true Mirror's Edge style. At the time of conceiving the second part, Techland decided to ally with Chris Avellone (a writer with experience in role-playing sagas such as Fallout, Planescape: Torment or Pillars of Eternity) to reinforce the narrative aspect and incorporate decisions with great impact on the future of the city . Dying Light 2 was one of the great surprises of that E3 and it continued to be shown in 2019, but, come 2020, its calendar has been marked by a delay to 2021, the breakdown of the relationship with Avellone as a result of the multiple accusations received and several consecutive months of silence. Of course, from Techland they insist that the development continues its course and that they will soon give news.
Bayonetta 3
Developer: Platinum Games
Initial announcement: December 2017
About a month to go since the last The Game Awards, it's hard to believe that a whopping three years have passed since Bayonetta 3 was first revealed in the 2017 edition. It's hard to believe because, being a sequel that a priori would allow Take advantage of the experience and technology of the first two to be created relatively quickly on Switch, these three years have passed without seeing a single image of gameplay. From Platinum Games they have insisted several times that it is progressing well, that silence is not synonymous with problems with the game, although it is still striking that Astral Chain, announced more than a year later for the same console, came out almost immediately in 2019. It is clear that the studio has quite busy hands – hence the double on the list – but let's hope that the return of the queen of hack and slash does not take much longer.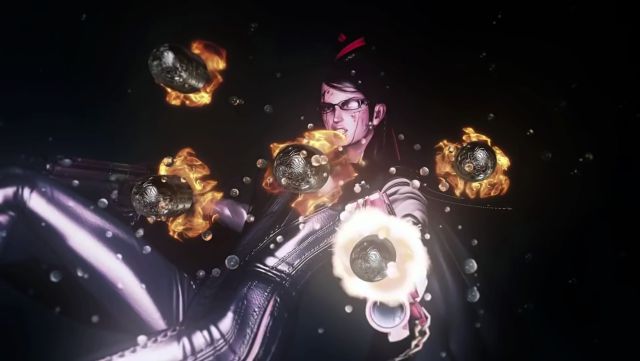 Metroid Prime 4
Developer: Retro Studios
Initial announcement: June 2017
Speaking of Switch games without images or gameplay, here is the jewel in the crown, the name that could not be missing in a list of this style even if it does not have a CG teaser or an artwork with which to illustrate the entry. Announced with a simple logo at E3 2017, Metroid Prime 4 was Nintendo's response to growing discontent from fans of the series following Other M and the multiplayer spin-off Federation Force. However, the trust placed in another studio (supposedly a division of Bandai Namco, although it was never made official) did not seem to bear the expected results and, come January 2019, Nintendo itself announced the restart of the project in the hands of Retro Studios, authors of the original trilogy. Therefore, two years have passed since then, insufficient to create something of the scale that the Prime series deserves, but which makes it possible that 2021 is finally the year of its first real demonstration.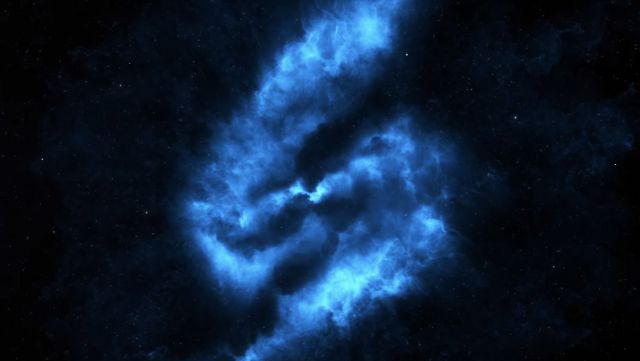 Skull & Bones
Developer: Ubisoft Singapore
Initial announcement: June 2017
The same E3 as Metroid Prime 4, Ubisoft also showed for the first time a new naval battles game that took advantage of its experience in the Assassin's Creed saga (particularly Black Flag) to expand and enhance this specific facet both in a single campaign and in multiplayer. on-line. Shown already in playable state, the initial plan to release it in 2018 seemed more than acceptable, but it was not fulfilled and since then a related series, several delays and a supposed change of vision for the project have been announced. The title was also one of the unfortunate protagonists of the recent scandal for misconduct in the ranks of Ubisoft, which ended with the replacement of its director. To this day it remains without an official date, although its reappearance is expected sometime in 2021.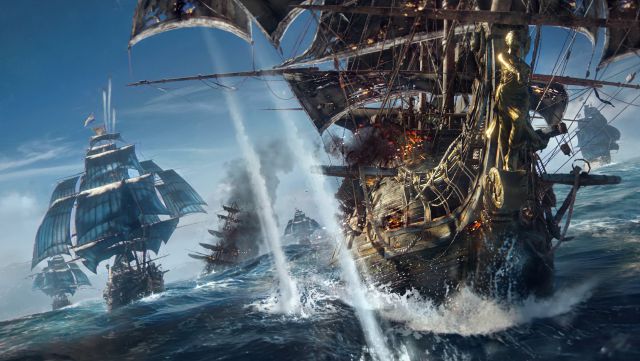 System Shock 3
Developer: Tencent
Initial announcement: December 2015
In its quest to recover 90s classics, in 2015 Nightdive Studios announced that it had obtained the rights to System Shock, a legendary saga from which more modern works such as Deus Ex or BioShock drink. Some years before they had already been in charge of remastering the second installment, but after this move they launched both a remake of the first (created by Nightdive itself) and a third by Otherside Entertainment. Unfortunately, both projects were more complicated than expected, especially in the case of System Shock 3: in 2019, Starbreeze Studios (in charge of publishing) backed down due to delays and its delicate financial situation; and in 2020, it became official that the multinational Tencent had taken over the rights to the new games (System Shock 1 and 2 are still in the hands of Nightdive) and development was going to change hands. Future uncertain where they exist, but let's hope that somehow it comes to fruition.
WiLD
Developer: Wild Sheep Studio
Initial announcement: August 2014
He's on his way to seven years old the day Michel Ancel, the mind behind Rayman and Beyond Good & Evil, announced that he had founded a new studio. This would not prevent the French creative from continuing to work with Ubisoft, but the news was soon followed by the revelation that his first project, titled WiLD, would be published by Sony and would offer a continental-scale map thanks to the use of procedural generation, in addition to a prehistoric setting with giant creatures and possession of animals. In 2014 and 2015 he made promising video appearances, but then he disappeared and, in 2016, the confirmation that Ancel was also fully involved in the development of Beyond Good and Evil 2 raised questions about his status. In 2017, the designer assured that he was still going, although it was followed by more silence until last year he announced his departure from the industry. Officially, this does not confirm the cancellation, but the uncertainty surrounding WiLD is greater than ever.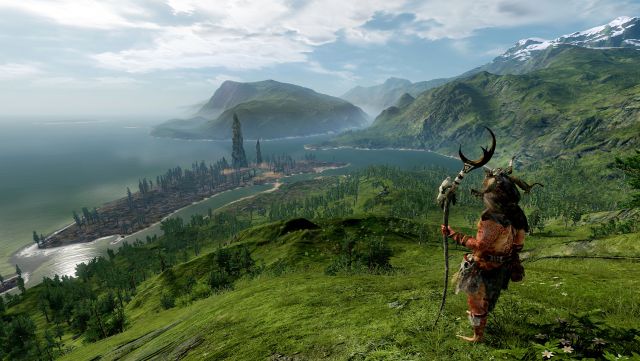 Dead island 2
Developer: Dambuster Studios
Initial announcement: June 2014
A few years before Dying Light, Techland had already tried their hand at mixing zombies and first-person combat on Dead Island. The game was weighed down by some technical issues, but its shocking trailer – which earned it as much controversy as the occasional award – and the visceral nature of the proposal made it a best-seller. Naturally, Deep Silver (producer and owner of the IP) wanted a sequel, but failed to reach an agreement with Techland, so they went in search of other studios. The first candidate was Yager Development (Spec Ops: The Line), who did not fail to offer an equally iconic – albeit more lighthearted – trailer for its announcement at E3 2014. That same year the game was also shown on move, but in 2015, Deep Silver communicated that there were disagreements between the parties and broke the relationship with Yager. In 2016, Sumo Digital was announced as his replacement, but it was another short-lived relationship that was broken in 2019, when Dambuster Studios was revealed as the new developer. And so we are, waiting to see if the project rears its head or breaks down like its own zombies.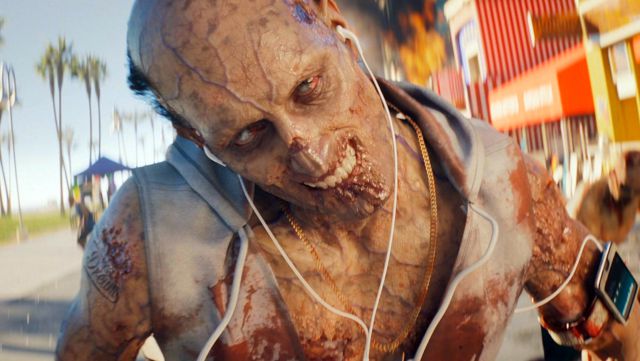 Deep down
Developer: Capcom
Initial announcement: February 2013
Do you remember Deep Down? It is starting to be difficult, since the eighth anniversary since its announcement at the same event in which Sony presented PS4 is about to arrive. Developed by an internal Capcom studio led by Yoshinori Ono (known for his work on the Street Fighter series), the title proposed multiplayer action with medieval overtones with influences from Dragon's Dogma and Dark Souls. In that appearance it was surprising for being one of the most spectacular games of the new console and it maintained interest during the rest of 2013 and 2014, when it saw its beta delayed to 2015. According to Capcom, the size of the project had increased and required more development time , but from then on the years began to pass without news. In 2019, Ono commented that it had not been canceled, but that development had stalled and the original equipment was lost. Ono himself also announced his departure from Capcom in 2020, so things are not looking good for this one.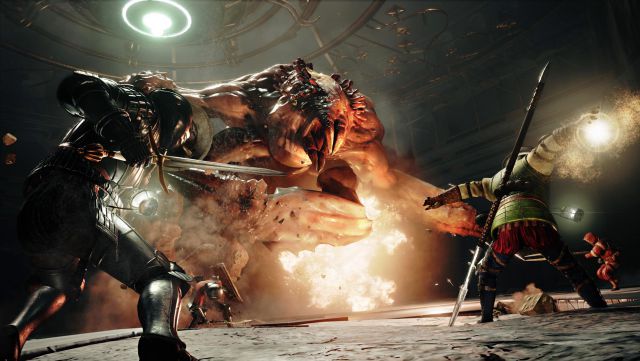 Beyond Good and Evil 2
Developer: Ubisoft Montpellier
Initial announcement: 2008, 2009, 2016 … It's complicated
We return to Ubisoft and Michel Ancel to close with the most convoluted case. Launched in 2003, the first Beyond Good & Evil was far from being a great bestseller, but was celebrated for enriching a genre, Zeedic adventures, that rarely received exponents of that quality. As a result, the requests for a sequel were not long in coming, and Michel Ancel himself appeared as the first interested party – he even had plans for a trilogy – although Ubi was not so much for the work and they entered a dynamic of «yes, but no »which for years prevented us from knowing if the project was progressing. The truth is that from 2007, Ubisoft Montpellier began working on the sequel and part of its progress was shown as a teaser in a May 2008 event that served as a demonstration of the potential of the upcoming consoles (360, PS3) , but without translating into an official confirmation of the game despite the unequivocal presence of Jade and Zerdy (protagonists of the first one) in the video.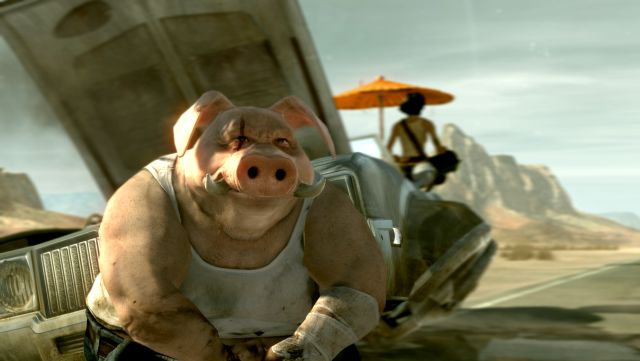 A year later, in May 2009, a new trailer with Jade being chased through the alleys of a city was leaked, but it still did not lead to a formal announcement with date and platforms. From there, a long wait began during which Ubisoft continued to play the game, development was canceled and the study focused on Rayman. It was not until 2016 – as we already mentioned when talking about WiLD – when Beyond Good and Evil 2 finally returned to generate noise with official material, sketches and statements that pointed to a reinvented proposal in a prequel key. At E3 2017 it was finally possible to see it in motion, and verify that the game was an adventure on an interplanetary scale with new characters and online multiplayer. Over the next two years, Jade's return was pointed out and a lot of additional information was shared, although 2020 has been marked by silence, Ubisoft's internal shakes, and Ancel's much-mentioned departure. So nothing, again to wait.