The hybrid console has established itself in the first position and records the best month of August for any video game hardware in American history.
Nintendo Switch was the best-selling console last August in the United States. The latest report from the NDP Group agency confirms that it was the best August in sales of hardware sales in the entire history of the North American country; that is to say, it surpasses the month of August 2008, the current record, when Wii signed some extraordinary sales figures.
The information, published through a breakdown of the official document on Twitter by one of its managers, Mat Piscatella, also adds that the month of August 2020 has closed with double the number of Nintendo Switch units sold compared to the same period of 2019. The hybrid console and its only portable model, Nintendo Switch Lite, are at their best historically in the United States, a forecast in which different analyst groups have been correct when they said that 2020 was going to be the peak of distribution and sale of this generation of consoles from the Japanese company.
It is unknown, however, if in 2021 they will launch a new model (Nintendo Switch came out in 2017; Nintendo Switch Lite in 2019) with improved or revised features that will help maintain the current form of this hardware for another three years, which it would allow it to reach a useful life of at least seven years.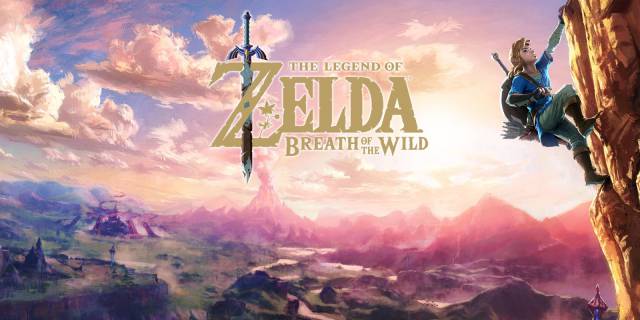 The Legend of Zelda: Breath of the Wild
The Legend of Zelda: Breath of the Wild, 42 months in the Top-10
At the software level, Nintendo is also experiencing its best times. According to the consultancy, The Legend of Zelda: Breath of the Wild was the sixth best-selling video game in the United States during this month of August and becomes the tenth best-selling Nintendo game in history in the North American country. We are talking 42 consecutive months in the Top-10 best-selling titles in these lands, a commercial performance of uninterrupted success in three and a half years.
Nintendo Switch will have numerous launches at the end of the year, a higher amount than initially expected, although there are no large exclusive productions in relation to previous seasons. Nostalgia, however, will play a very important role on the occasion of the celebration of the 35th anniversary of the plumber. Everything will start with Super Mario 3D All-Stars this September 18; then Mario Kart Live: Home Circuit will arrive on October 16 and Pikmin 3 Deluxe on October 30; finally, Hyrule Warriors: Age of Cataclysm, a new installment in the Hyrule Warriors series as a prequel to Zelda: Breath of the Wild. He will tell us what happened 100 years before that adventure and it will be canon. In this way, whenever the sequel comes out we will talk about a trilogy; at least on the plot plane.
Source | Mat Piscatella by NPD