The Phantom Thieves of Hearts return to PlayStation 4, Nintendo Switch and PC in a delivery with musou touches that fans of the original will love.
Persona 5, a title that has received two tens in this magazine for its original game and its expanded version, Royal, is about to expand its story with another adventure of the Phantom Thieves. We are talking about Persona 5 Strikers, an approach of the franchise to the musou genre that surprises a lot.
We have had the opportunity to play the initial hours of this spin-off and the experience is more than positive. Stay a little longer with us and read our first impressions of Persona 5 Strikers for PC and Nintendo Switch.
Scramble!
We cannot tell you too much about Persona 5 Strikers, only what could be called the first act, but with what has been played so far we can tell you that you can mark without fear on your calendar on February 23. That will be the day that the continuation of Persona 5 reaches the Spanish market with a slight change in its final formula. And it is that the P-Team in alliance with Koei Tecmo and Omega Force have given birth to an action rpg of the musou type to lick your fingers.
The direct continuation of the adventures of the Phantom Thieves has hardly changed in its proposal, except in combat. Now the battles are massive and with much more action. No more thinking about every fight, now the main thing is to harass the keypad relentlessly in one of the three levels of difficulty that the video game has.
The Palaces are back, now in the form of Jails. Also the metaverse. This time we can move through it taking command of any of the heroes that make up the group of masked men. The best thing about this point is that each one has a unique combat style and that in fights we are encouraged to switch between them to get power-ups.
And the story? Nothing left to fear. Everything we have experienced so far indicates that the great way of telling us about the plot so characteristic of the Persona saga is still there. Hours and hours of text, details, social and / or personal conflicts, mobile chat or sleepless nights visiting the velvet room. Being a direct continuation of Persona 5, the adventure begins a few months after finishing the previous one. chapter.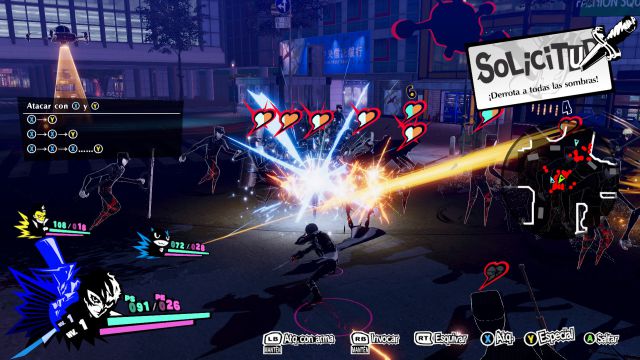 It's summer in Japan and a new fashion idol has appeared in Japan. His followers go crazy every time this character launches a new article of his brand to such an extent that they are capable of going into debt or even breaking a formal relationship with his partner. Something is not looking good and soon the Phantom Thieves will realize it. What seemed to be a peaceful summer in the form of reunion and many barbecues is cut short thanks to the strange behavior professed by the followers of Alice, a new villain in the Persona 5 universe.
What's New
Shibuya will be the site of the first Jail, what are now the Palaces in the Metaverse that we have advanced to you paragraphs earlier. There Alice will make a robe out of her cape and will rule over all her followers just as she does in the real world. From what we have seen in our first hours of play now the dungeons are more intricate and full of secrets. In fact, its approach is much more vertical than the views in Persona 5 or Persona 5 Royal, so it opens up many possibilities when it comes to solving them. There are puzzles, elements of the environment to interact with, different heights, changes of perspective and chests at large. And many of these features can be used in combat.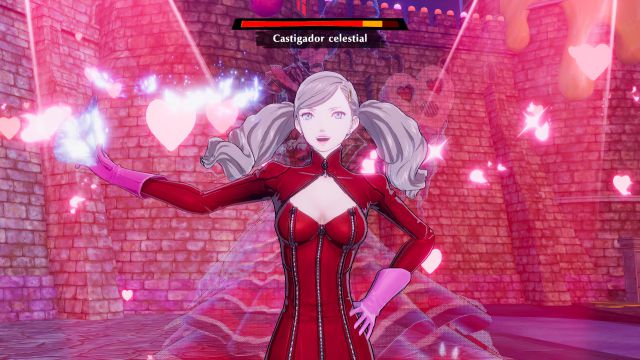 Going deeper into this last point, we can say without fear that the musou dot looks great on Strikers. They are agile, short battles and luckily they are not abused. There is a fantastic balance between the action and rpg parts and we love it. The unique abilities of each Persona, the All-Out Attack, the Showtime, One More or Baton Pass movements as well as the collection of Personas at the end of each battle remain. We have not seen negotiations but we will delve deeper into all this in our Reviews of the title.
Battles, as we have said, can last between just 5 seconds or several minutes, depending on whether we run into a boss or not. There are no loading screens or transitions, but once we find an enemy or assault it in exploration mode, it is fought instantly.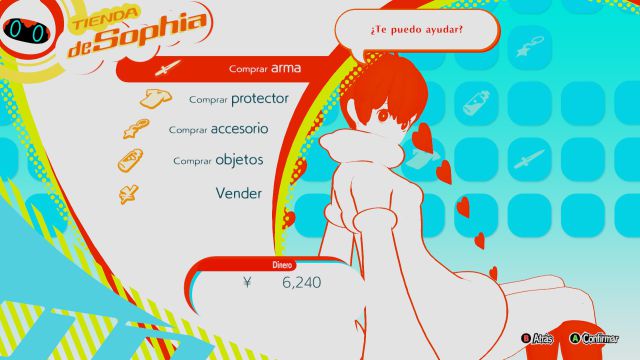 On this occasion we do not have Kasumi from Persona 5 Royal on the team but we do have Sophie, a strange character that we will meet at the beginning of the game. His skills will be of great help to the Thieves group and will even offer services that to date no other member of the team could do. For example, you should go to her if you want to buy weapons, equipment and useful objects instead of visiting Iwai or Takemi respectively.
The Phantom Thieves Return
So far our first impressions could not have been more positive. Everything that made Persona 5 great is still there; a neat interface —slightly renewed for the occasion—, a fantastic plot, heart-stopping music — watch out for remixes like Blooming Villain—, abundant humor with Ryuji leading this section, and spectacular fights.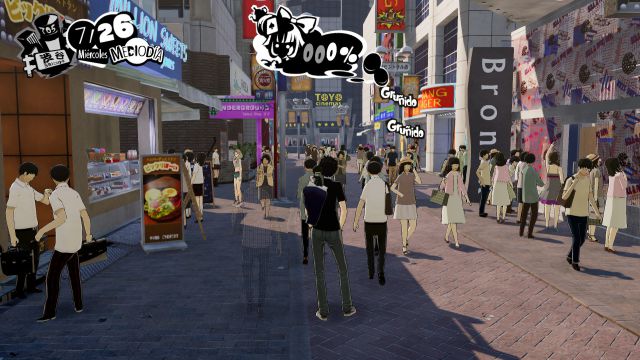 In addition, the musou touch feels fantastic and we believe it will appeal even to players who have never tried titles like Dynasty Warriors or the recent Hyrule Warriors: Age of Cataclysm. Everything is perfectly adapted to this genre so that a continuation of Persona 5 feels at all times.
We have had the opportunity to test Persona 5 Strikers both on PC and Nintendo Switch and ignoring the benefits that fall on the computer version, we can assure you that the hybrid version is fantastic. It moves and feels spectacularly, even in portable mode, where we have found it to work even better.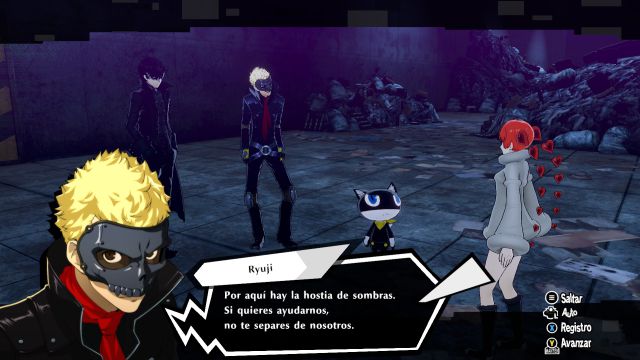 It arrives, like its predecessor, with texts in Spanish —with its pluses and minuses— and voices in both English and Japanese, with its original cast. In this last section, the soundtrack, the original soundtrack is once again added at the same time as new songs are added that are not at odds with what we have previously enjoyed.
If at the time you wanted to have Persona 5 but you do not like combat per turn. If you have never entered a video game of the saga and want something simpler. If you want to continue the adventures of the group of heroes from the original story. If you like musou titles and want something different. Choose your own excuse but we are sure that Persona 5 Strikers will not disappoint you. One of the surprises of this 2021 that has just begun and that will arrive for PlayStation 4, Nintendo Switch and PC.