A selection of essential video games launched this January 2021 in the App Store and Google Play that you cannot miss on your smartphone or tablet.
We are starting a new year in the mobile gaming ecosystem after a 2020 full of great games for both iOS and Android. And the fact is that the video game industry for smartphones is in great shape, with a wide variety of apps that appear month after month aimed at all kinds of audiences. From new titles at full price to ports of other platforms and the past that find in the App Store and Google Play a new opportunity to reach a much wider audience, not without overlooking F2P games that contain hours and hours of fun at cost zero, although always with the option of micropayments on the horizon. Do not miss our selection of the best iOS and Android games of this month of January 2021, titles that we can obtain both in Google Play and in the App Store, in addition to offering you a look at the most recommended news of Apple Arcade, the service video game on demand from Apple for iPhone.
Neon Beats
Platform: iOS (also on PC)
Developer: OKYO Games
Price: 3.49 euros
Born from a student project in 2018, the arcade platform with rhythmic movements and minimalist 2D aesthetics now makes the leap to iOS devices with its best and most complete version (includes the DLC "A Beat Further"), ideal for taking advantage of the tactile benefits iPhone and iPad. It is a challenging and frantic game that encourages us to break our own records based on time, collectibles and deaths, all through 4 worlds with their own catchy music that will keep us glued to our mobile or tablet until we achieve 100% , a challenge reserved only for the most skilled at touch controls.
Picnic Penguin
Platform: iOS and Android
Developer: NEUTRONIZED
Price: Free
And we go from a game that will challenge our reflexes to another relaxing and carefree in which we feed a cute pixelated penguin. And it is that as its title indicates, we will face endless small puzzles in the form of pixel-retro style levels in which, thanks to the tactile sliding of elements, we will have to open the way to our beloved protagonist. Not surprisingly, he opts for a simple but addictive game formula with tons of puzzles to solve, pixel art graphics combined with other low poly 3D and old school arcade music. And despite the micropayments, you can play more than well without spending a penny; a very interesting option for those looking for puzzles for quick games.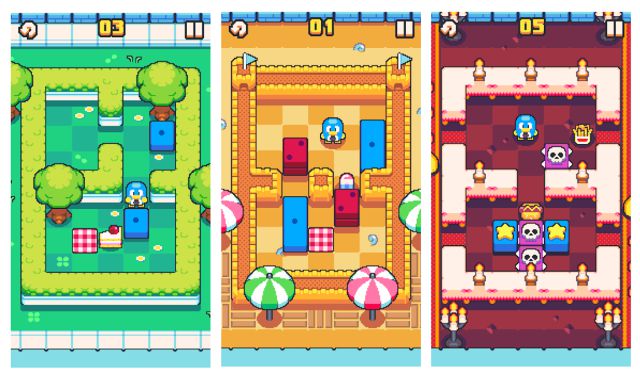 The Pillar
Platform: iOS (also on PC, PS4, Xbox One and Switch)
Developer: Paper Bunker
Price: 5.49 euros
If you liked the great The Witness, now we have the opportunity to enjoy a similar concept in the palm of our hand with a title that, although not as ambitious as Jonathan Blow's imaginative game, does offer a series of puzzles and Logic challenges that will represent the ideal excuse to escape for a long time, wherever we are. All of this presented in the first person through a contemplative adventure on a dream island where we will have to solve dozens of mysteries in the purest "escape room" style.
Arkfront
Platform: iOS
Developer: Intensity Faucet Games
Price: 3.49 euros
Fans of the most classic shoot'em up will find in this new game for iOS a retro formula adapted to current times. And the fact is that although its appearance drinks a lot from the old school, it bets on a development in the purest roguelite style, with which each game, each intergalactic trip, will be unique; To all this we must add more than 80 levels, 7 game modes, dozens of events, chance encounters and more in a truly unique development. Take down the alien threat in a frenzied tactile ship shooter that pays tribute to the great exponents of the genre.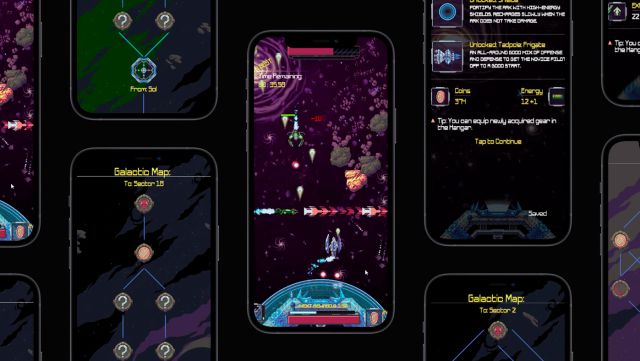 Erica
Platform: iOS (also on PS4)
Developer: Flavorworks
Price: 3.49 euros
Until now exclusive to PS4, this narrative thriller used PlayLink gameplay to present an interactive live-action story for the Sony console. Now, and after a year and a half, iOS mobile players can enjoy their own version adapted to a touch interface that maintains the benefits of the original title at the control level (remember that on PlayStation 4 it was already controlled with the mobile screen or with the touchpad of the DualShock 4) although in a mobile format that seems even more attractive to follow the story of this little gem that is situated halfway between the cinema and the video game. Discover the different alternative endings of a thriller in which Erica will investigate her past to discover the truth after the death of her father.
SpongeBob SquarePants: Battle for Bikini Bottom Rehydrated
Platform: iOS and Android (also on PC, PS4, Xbox One and Switch)
Developer: HandyGames
Price: 9.99 euros
Undoubtedly, one of the remasters of last year that recovered a great 3D PS2 platform to take it to the current platform circuits with a renewed graphic appearance that will excite both the smallest of the house and those who enjoyed the day of the game. original video game and animated television series. And all this and much more, now in the palm of your hand with a perfect port that does not detract at all from the console versions, with the possibility of taking the adventures of SpongeBob and his friends wherever you want. Classic gameplay with tons of challenges to overcome, exquisite touch control and hours and hours of fun in an adventure with all the letters.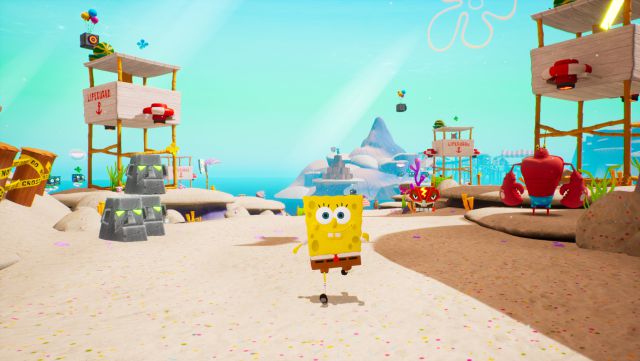 Princess Connect! Re: Dive
Platform: iOS and Android
Developer: Crunchyroll Games
Price: Free
After sweeping the Japanese and Chinese markets, finally the new installment of the RPG Princess Connect saga arrives in the West with all its potential intact. From staging a strong anime personality to deep and addictive battles in real time, Re: Dive encourages us to travel the lands of Astraea in search of new adventures, all while unlocking more than 50 heroines (each with their own skills) to build the most balanced and successful team possible. Hours and hours of fun in a fantastic and colorful world with countless missions to complete and a story that will catch us from the first moment.
Dragon Quest Tact
Platform: iOS and Android
Developer: Square Enix
Price: Free
Once again, we are facing a title that has been a success in its land, Japan, and that now finally reaches the West to the luck of fans of the Dragon Quest saga. Although this time, the title sets aside its classic RPG side to offer a whole strategy experience through intense combat. In addition, we can unlock all kinds of classic monsters from the franchise to form the definitive Dragon Quest team and improve them, all through a balanced progress system in which it will not be necessary to spend a penny. Lead your own group of monsters to save the world of Orchesterra.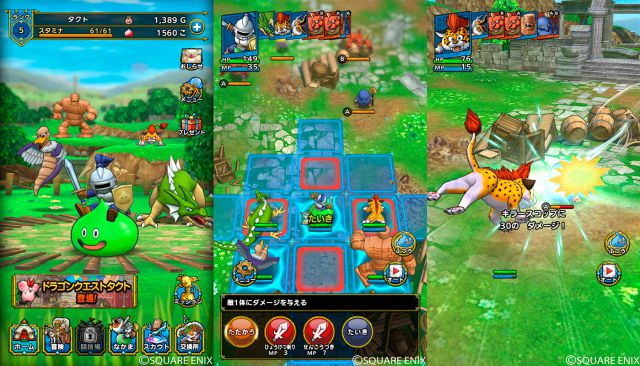 Bless Mobile
Platform: iOS and Android
Developer: JOYCITY Corp.
Price: Free
New installment of the MMO series Bless after Bless Online and Bless Unleashed, this time, putting all the meat on the grill. And it is that never before had a PvP online court title been seen so colorful in the visual thanks to an absolutely overwhelming staging. A whole blockbuster of the genre with countless options for tactical combat in gigantic arenas, economy systems and management of resources and units and much more that make this latest installment of the saga one of the most recommended of the genre in mobile format. And with the possibility of playing for free!
Mycetopia
Platform: iOS and Android (also on PS4, Xbox One and Switch)
Developer: Ninja Rabbit Studio
Price: 3.29 euros
After passing through desktop platforms, finally this nice and interesting metroidvania makes the leap to mobile phones in a totally recommended port for lovers of the genre. And it is that we are above all an action platform with exploration of 2D scenarios, backtracking and a graphic style of pixel art cut with chiptune sounds that will dazzle retro lovers. Rescue the inhabitants of the world of Mycetopia after being captured by the forces of darkness; as chosen, you will have to immerse yourself in the dungeons to end the evil that plagues your home. Battles, jumps, treasures and much more in a title that you cannot miss; And at an irresistible price!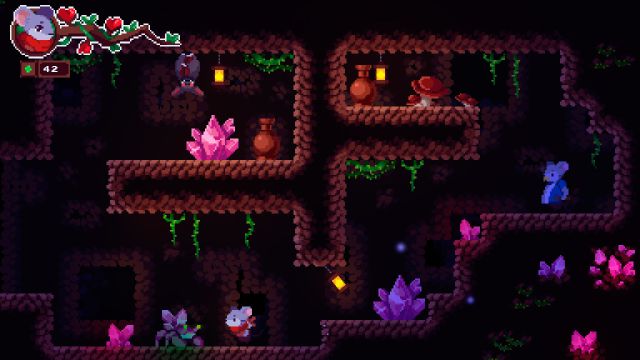 New Apple Arcade
Along with the most interesting releases this December on iOS and Android, we also do not want to lose sight of the Apple Arcade news with a couple of new additions that are more than interesting to play on iPhone or iPad.
Oceanhorn: Chronos Dungeon
The Ocenhorn saga makes the leap to the genre of retro-style dungeon crawlers with Chronos Dungeon, a procedural adventure that encourages us to explore countless dungeons in which we face monsters of all kinds and discover their darkest secrets. All this with a very attractive 16-bit aesthetic and a more than satisfactory playability.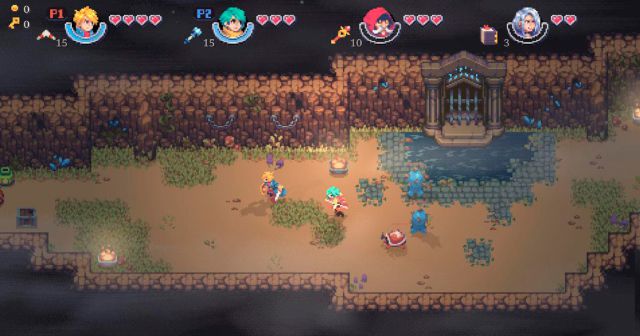 Nuts
A title as personal as it is original that comes first to the Apple service to later make the leap to PC and Nintendo Switch. Take on the role of a field researcher to set up surveillance cameras in the forest and uncover the secret of the elusive squirrels. What do your nines hide? Why are they behaving so strangely? A unique experience that we cannot miss.