Deadlock Protocol finally premieres this week on compatible after its latest delay due to the global coronavirus crisis; All the details.
Warframe's new Deadlock Protocol update arrives this week on PC after its latest delay due to the global coronavirus crisis; This has been confirmed by Digital Extremes, ensuring that it will also reach consoles, that is, PS4, Xbox One and Nintendo Switch, soon on a date yet to be specified. Let's see what is new in this new patch focused on the origins of the Corpus.
We are desire. We are Corpus
"The Corpus Board of Directors is in complete chaos. Internal disputes have suddenly stopped its operation that sought to dominate the system. Eager to fill the power vacuum, Nef Anyo has initiated the Deadlock Protocol, "thus kicking off the new Deadlock Protocol story arc, the new Warframe update.
Thus, this new adventure sheds light on the industrial origins of the Corpus, presenting in turn the manipulation of time in the lore of the game and the new Warframe Protea, as well as a remastered fleet of the Corpus with great challenges to overcome. Of course, to access the new content of Deadlock Protocol we must have completed the Vox Solaris adventure.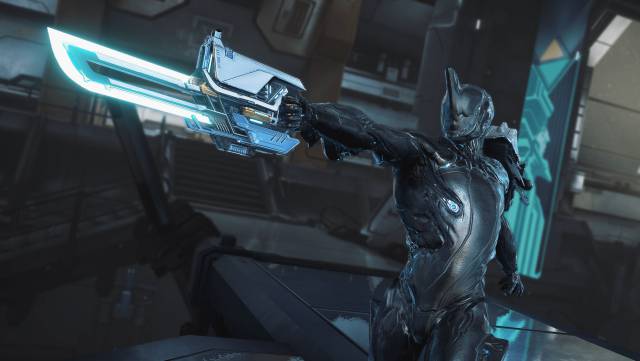 In addition, we can also return to Fossa to face the remastered Jackal in a new high-level area; on the other hand, we can also take part in the rescue of Solaris kidnapped by the Corpus, used as guinea pigs destined for their tests to open portals of the Void through tributes of the Golden Hand.
Manipulate time with Protea
The new Warframe Protea is one of the most versatile thanks to its various artifacts and its Time Anchor ability:
Grenade Fan: Activate to launch a group of shrapnel grenades, damaging and staggering nearby enemies. Hold to emit sticky shield grenades that attach to allies and restore large numbers of shields.

Incendiary Artillery: Place a rapid-fire temporary turret that automatically targets enemies. Each successful hit increases its damage, causing projectiles to pierce through enemies and hit multiple enemies with a single shot.

Clinic: Deploys a cyclical supply stash that can periodically spawn health, ammo, and energy finds.

Temporary Anchor: Active to drop an anchor point that records the state of Protea. Any damage inflicted during the ability will be emitted back to enemies upon deactivation. Deactivating the time anchor will return Protea back to the activation point restoring all ammo, energy, shields, and health.
Also included are the Garuda Hinsa Appearance Collection, new weapons such as the Protea Collection, the Corpus Advantage Pack, Solaris Decorations for the Dojo, and a new Dojo Room, among other new features.