We select the games for Virtual Reality with the most prominent discounts during the Winter sales on Steam. Expand your library.
Steam is immersed in the celebration of the Winter sales, one of the moments marked in red by its community. Until January 5 at 19:00 CET you will have the chance to discover great games of all possible prices, from bargains for less than 1 euro to the great RPG titles, among other selections. Today we have to review which are the most outstanding offers in virtual reality.
As you can imagine, Half-Life: Alyx is the proper name of this list. Valve's new work has become a mainstay of the VR catalog. Essential if you have glasses and equipment that allow you to run it. On the other hand, Boneworks is a true demonstration of the possibilities of the physics game. And if you like to shoot, Pavlov VR will allow you to face other players over the network.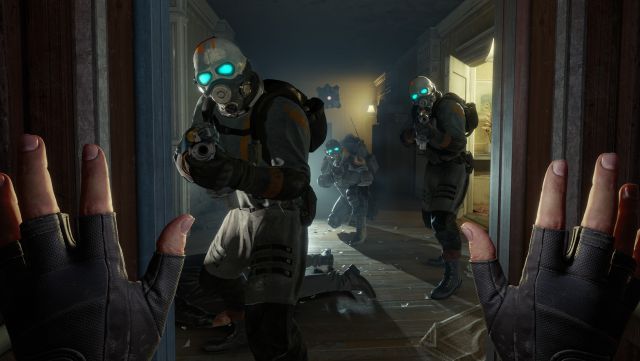 Half-Life: Alyx
Great games for Virtual Reality on sale on Steam
Then we leave you the most outstanding games together with their discount and final price.
Half-Life: Alyx for 37.49 euros (25% discount)

Boneworks for 19.99 euros (20% discount)

Pavolv VR for 12.59 euros (40% discount)

The Walking Dead: Saints & Sinners for 27.19 euros (20% discount)

Fallout 4 VR for 17.99 euros (70% discount)

Pistol Whip for 16.79 euros (20% discount)

City Car Driving for 3.52 euros (85% discount)

Superhot VR for 13.79 euros (40% discount)

The Elder Scrolls V: Skyrim VR for 19.79 euros (67% discount)

Moss for 12.49 euros (50% discount)

Intruders: Hide and Seek for 1.99 euros (90% discount)

Creed: Rise to Glory for 6.24 euros (75% discount)

Batman: Arkham VR for 4.99 euros (75% discount)

Doom VFR for 14.99 euros (50% discount)

Contractors VR for 8.39 euros (50% discount)
Source: Steam