The new Sony console already has some games that are more enjoyed in company from home. You just need one more remote.
PS5 launched in November with several exclusive proposals, others directly enhanced with next gen versions and a host of backward compatible games coming from PS4. Among these titles, there are already several proposals that have a plus when it comes to being able to play in a local cooperative format, from home, as in the old days. The picnics with our friends and family right next door have always been the best. And in this case, we only need an extra DualSense to be able to bring this experience to PS5. Today we select six games available on PS5 ideal to enjoy in local cooperative. Take note.
Sackboy: A Big Adventure
Sackboy, one of the most iconic and likeable characters we met on PS3, made the leap as one of the starting games for PS5 with a very interesting 3D multiplayer platform adventure. The story is simple: Vez, a mythical being born of chaos, kidnaps our protagonist's friends and forces them to build a powerful weapon. With this premise, we will have to overcome different worlds full of jumps, varied situations and a game system that multiplies its fun when we try it in company. Available for up to four players at a time. With an extra DualSense we have an essential cooperative for PS5. And a little audiovisual wonder.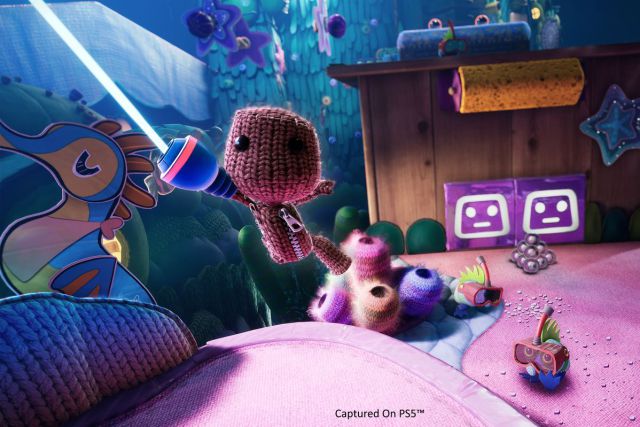 Dreams
MediaMolecule has allowed us to create true wonders with LittleBigPlanet, but the step forward that they took with Dreams is worth noting. The game, born on PS4 but backward compatible with PS5, is another of those names that cannot be missed if we want to enjoy something cooperative from the same couch. First, because its main campaign is a true marvel that will not leave you indifferent. From beginning to end. And then, because the creations of users allow us to enjoy a large number of interesting cooperative proposals. It is time to dream together.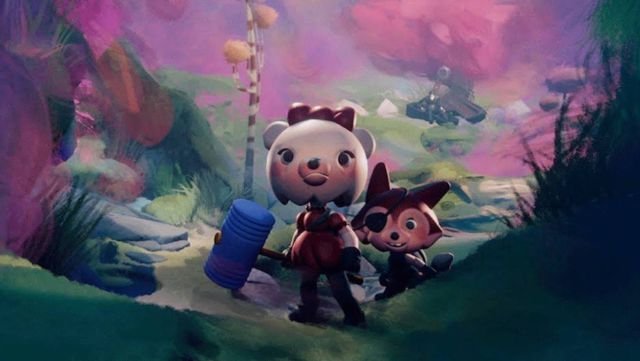 Overcooked: All You Can Eat
If Sackboy is a game to collaborate and reach the goal together, the definitive version of Overcooked for the new generation of consoles also has that, although it adds a point of spice in which we cannot guarantee that family and friendship relationships will not be they suffer in some of the advanced levels. If you think that getting organized to cook all kinds of dishes, from the simplest to the most elaborate, is an easy thing, because you haven't played one of the most brutal cooperative titles in recent times. With 4K, 60 fps and more than 200 levels, plus some unreleased, All you Can Eat is a gem to play in company. And a constant rush.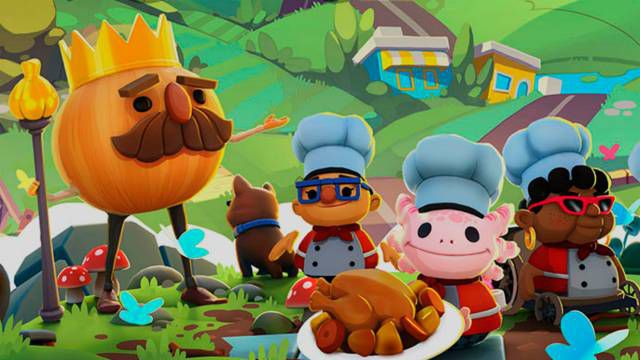 Dirt 5
We are going to another type of competition, one that we also know very well because for years on Playstation consoles we have enjoyed those intense races in Ridge Racer, Gran Turismo, Wipeout and many other sagas. At the start of PS5 we find a fun and recommended driving arcade: Dirt 5. In addition to its technical benefits with the 120 frames per second mode, it comes with an addition that should always be mandatory in all games: screen racing departure. Two controls, one game, and running through the mud and with a large number and variety of vehicles. And with that arcade touch in which he looks, if in a curve you lean on the trajectory of your rival … You feel. It is the friendly market.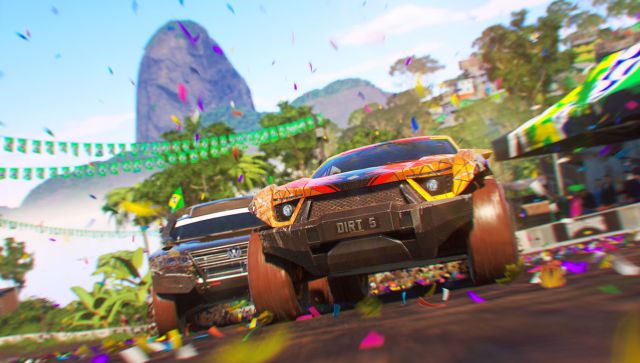 NBA 2k21
In games to enjoy at home and with elbows in between, you cannot miss any of the sports court. And to launch the new generation of Playstation consoles, a good proposal is the 2K title with spectacular graphics, the possibility of playing together for glory or stinging legendary games with any of the NBA franchises. In addition, the title comes with certain extra functions with the DualSense, such as the triggers with resistance to reflect the fatigue of the players or the haptic vibration to reinforce the whole new collision system that has been recreated for this delivery.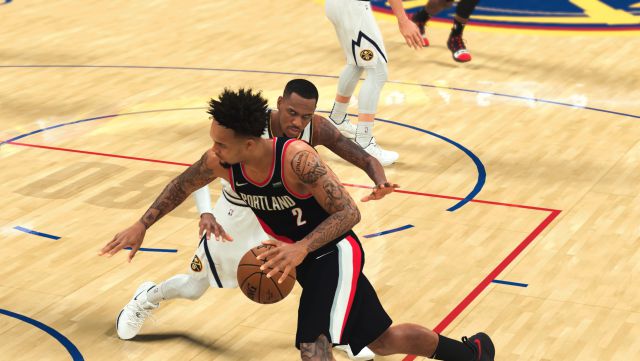 Mortal Kombat 11
And we close our review of games to play in company with a brutal title that is also adapted to the new generation such as Mortal Kombat 11 Ultimate, which comes with improved graphics, dynamic 4K resolution and reduced loading times. But what's important is on the inside: the most powerful version of all with an impeccable and gigantic character roster, with new features like the new Friendships (not everything will be dismemberment), costumes everywhere, the Aftermath expansion and all the modes we already knew. of the previous versions. And why not, let's say it clearly: there is Rambo. Crush the next door with Rambo. What else do you need?