The new adventure of Sucker Punch (the creators of inFamous) is here, the biggest game in the studio and one of the last exclusive of weight for PS4.
Next Friday, July 17, one of the last great PS4 exclusives will go on sale. We are talking about Ghost of Tsushima, the new Sucker Punch, an open-world adventure with a Japanese atmosphere that has been playing for a long time. But after months of waiting and years of development, the launch of the game is just around the corner and at FreeGameTips we want to celebrate by reviewing everything we know about it so far. Perhaps in this way we can liven up the last hours of waiting and get you to your first meeting with Jin Sakai and the Mongols.
Sucker Punch's most ambitious play
For those who do not remember it, the signature of Sucker Punch is the same that has given us in the past sagas like Sly Cooper and inFamous. Founded in 1997 in the United States and purchased by Sony in 2011, the company released its latest game in 2014: InFamous Second Son and its corresponding expansion, First Light. Since then they have been working on Ghost of Tsushima, in which they have invested more development time than ever. The studio has asserted, both actively and passively, that it is "by far" the largest game they have ever made. So they want this new IP to be a leap comparable to the one Guerrilla Games experienced with Horizon Zero Dawn. They want to strike a blow on the table that will vindicate their position among the main Sony first parties and that will serve as a culmination and a finishing touch to the exclusive catalog of PlayStation 4.

After more than a decade focused on inFamous, Sucker Punch changes its scene.
The story: fighting the Mongol army
Ghost of Tsushima is set, as its name suggests, in the Tsushima region, but it does so in late 1274, when an invading wave from Mongolia hit the shores of Japan led by the fearsome Kothu Kan. We will put ourselves in the shoes of Jin Sakai, a warrior native to the region who has been trained from a young age by his uncle Shimura (lord of Tsushima) in the ways of the samurai. Jin will be one of the many men who try to repel the invading forces, but he will soon realize that perhaps he needs more than his learning as a samurai. So he will begin to travel dark and new paths that depart from the values ​​and traditions that have taught him, and that worry his family and his uncle Shimura.
The story of the game will focus on this Mongol invasion and Jin's internal conflict, which in order to liberate his people will have to do unthinkable things, become a shadow and perhaps, just maybe, lose himself forever.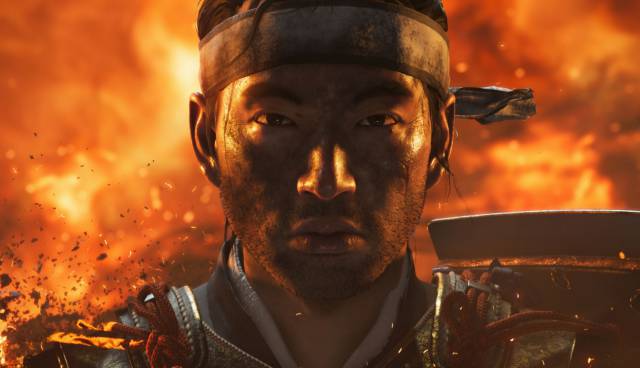 For Jin Sakai, destroying the Mongols can mean destroying himself. Would you be willing to do this to save your people?
Some heart attack graphics
Shuhei Yoshida himself, ex-president of SIE Worldwide Studios, made this statement a few months ago on one of the key points of Ghost of Tsushima: "I am overwhelmed by its graphics. When I played it, my hands stopped at how beautiful it is. There are many scenes that make Japanese environments much more beautiful. " The overwhelming appearance of Ghost of Tsushima in many of its trailers led for a time to think that the game was actually from PlayStation 5, and although no one rules out that there will be a port for it in the future, it seems that the beautiful places of which it shows they have shelter in the current generation. A result worthy of praise that falls in love with the naked eye and is no wonder. It has three regions and more than 40 different biomes, each with its own fauna and flora. Lush, lush forests, swampy terrain, and even icy mountain scenery. An authentic explosion of colors, life and detail.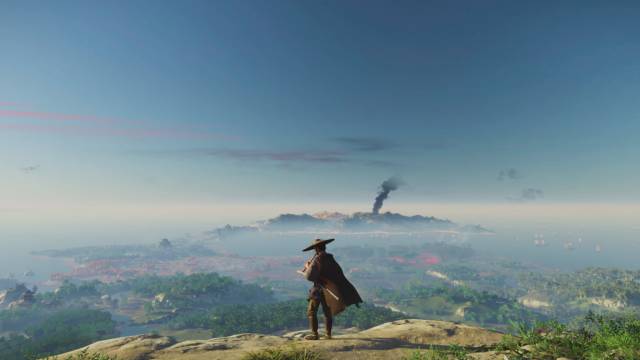 Inspired by The Legend of Zelda: Breath of the Wild, the world of GoT will allow us to visit any corner we see on the horizon and will have more than 40 different biomes.
A very particular combat system
Halfway between Tenchu ​​and Assassin's Creed, Ghost of Tsushima will leave it up to us how we want to play at all times. We will be able to choose to face the battles like a samurai and fight with our enemies in tense duels one on one, in which we must wait and provoke the failure of the rival and then counter attack and open their defenses. There is even a "1 hit, 1 death" modality in which we kill (and they kill us …) with a single blow. But we can also choose to face the story as a ghost. If so, we will have to use stealth to defeat our enemies from the shadows, using all kinds of tricks and tricks to distract them and kill them quickly. Smoke bombs, throwing weapons, a hook to move at full speed and even snatch the weapon from opponents. The decision will be ours, and although we can specialize in one, at any time you can switch to the other to enjoy a more varied and entertaining gameplay. We will have dismemberments, various positions for the katana, equipment customization system and multiple levels of difficulty. The gameplay will be full of details that will delight fans of the genre, such as the need to clean our blood sheet.
You can also use the way of the ninja instead, playing more stealth focused with the help of distractions, stealth kills and more

#StateOfPlay pic.twitter.com/TgoGKYwzIP

– Nibel (@Nibellion) May 14, 2020
Akira Kurosawa would be proud
The members of Sucker Punch have assured that the game will be their particular tribute to classic samurai cinema, of which they declare themselves true fans. For this reason, they have taken care of even the smallest detail and incorporated highly applauded functions, such as a curious black and white filter that also adds effects to make the game look like a photochemical film. There will be changes in the grain of the image, the texture and even streaks and flaws on the screen, as if everything were recorded on an old roll of film. As if that were not enough, a photo mode will also be incorporated so that we can take full advantage of the setting and the graphic finish, as well as the possibility of enjoying the game in the original language of its characters, Japanese. In the menu we will be offered in the settings the possibility of having the Japanese dub, in front of which will be Kazuya Nakai, whom many of the followers of One Piece will recognize for being the actor in charge of voicing his favorite swordsman, Roronoa Zoro. All in search of an experience that breathes truth and is worthy of Kurosawa himself.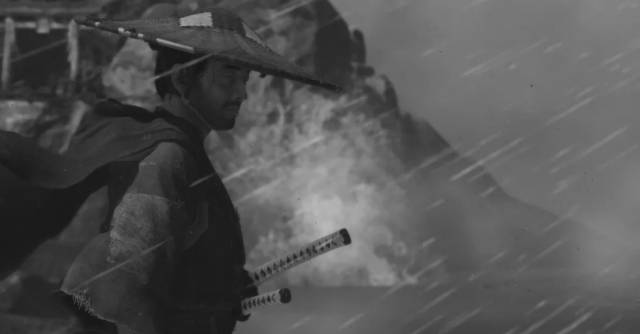 Black and white mode, photo mode, Japanese voices … The game is a tribute to classic samurai cinema.
Duration, weight, editions and price
The game has two different editions: standard and deluxe (for which you can see a breakdown with their prices and content here). It will have a duration of between 40 and 50 hours if we try to complete all its secondary missions, and even something superior if we cheer up with its respective platinum. You must reserve 50 GB on your hard drive, of which 35 will be part of the installation and another 10 GB of the patches that will accompany it at launch. If you do not have a too fast connection, we remind you that pre-download is already available, so you can download it little by little throughout the week and start playing from 00:00 on Friday.