We detail you step by step how to change the language of Among Us to Spanish and all the adjustments that we can make both in the PC and mobile versions.
Amoung Us! is a title whose popularity has risen like the foam these past few days. Talking about "who is the impostor" or finding memes starring the colorful astronauts of the InnerSloth title is something very common lately. Even so, due to the simplicity of the work, we may miss some important detail about how to configure crossplay between PC and mobile devices, how to create private games to play with our friends or how to modify the language of the game. I play Spanish. Below we explain how to achieve the latter without more complication than making a couple of clicks. In addition, we remember that a sequel has already been officially announced, so Amoung Us fans will have a game for a while.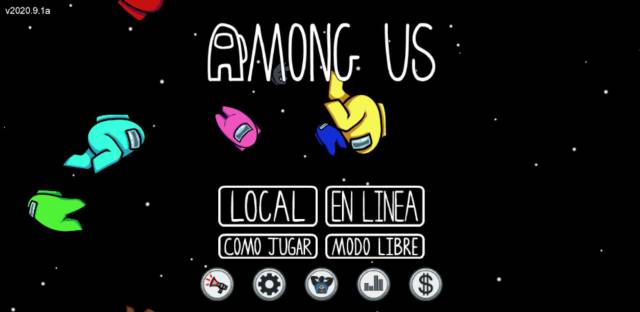 How to change the language of Amoung Us to Spanish
Once we download the game, either on PC (through Steam) or for free on iOS and Android, we can access the main menu. Before hitting "Local" or "Online" to enter the games directly, we can click on the settings gear at the bottom of the screen in order to find a series of parameters to modify to our liking. If we click on "Data" (the second option located in the upper right margin) we can find the Language and change it from the English set from the beginning to Spanish (or others such as Portuguese, Korean or Russian). In such a simple way we can enjoy Amoung Us in our language.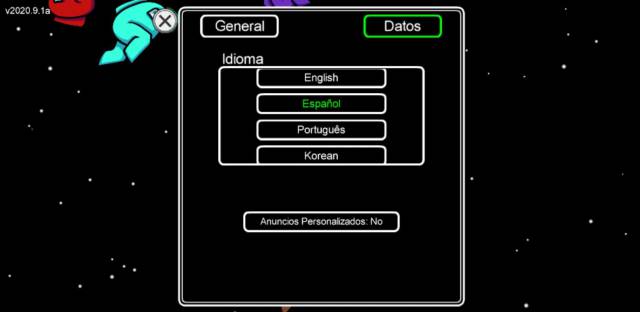 On the other hand, on that same screen we can activate or deactivate the personalized ads or return to the main menu and once there find out who have been the translators into Spanish. In this case they are called "Beat" and "Chucho", so it is these users that we have to thank for having worked on the Spanish translation of Among Us !.