The mobile game developed by DeNA incorporates a new optional service with new features.
The tranquility of a town, the sound of the river on a calm day, the silent night. Animal Crossing: Pocket Camp is the mobile device version of the popular Nintendo franchise, which moves the simple life of a small town to a video game. Get to harvest, help neighbors and get a roof always sound nice. Nintendo had already revealed that it was preparing an optional subscription system for the video game, but now it has been revealed, roughly, all the details about it.
So are the two subscriptions
Pocket Camp Club has two different modalities. The first one is called Personal Assistant (3.49 euros per month, the first, free), and allows us to add a companion from our favorite camper. In addition to keeping us company and supporting us, it will help us during the events.
The second subscription, which costs 8.99 euros per month, is the Cookies and Warehouses service. We have the possibility of choosing five cookies each month from an extensive assortment of sweets from the fortune of the past. According to Nintendo, this is the ideal subscription for those who like to collect many items. As if that were not enough, we will have access to warehouses, which will allow us to store the objects.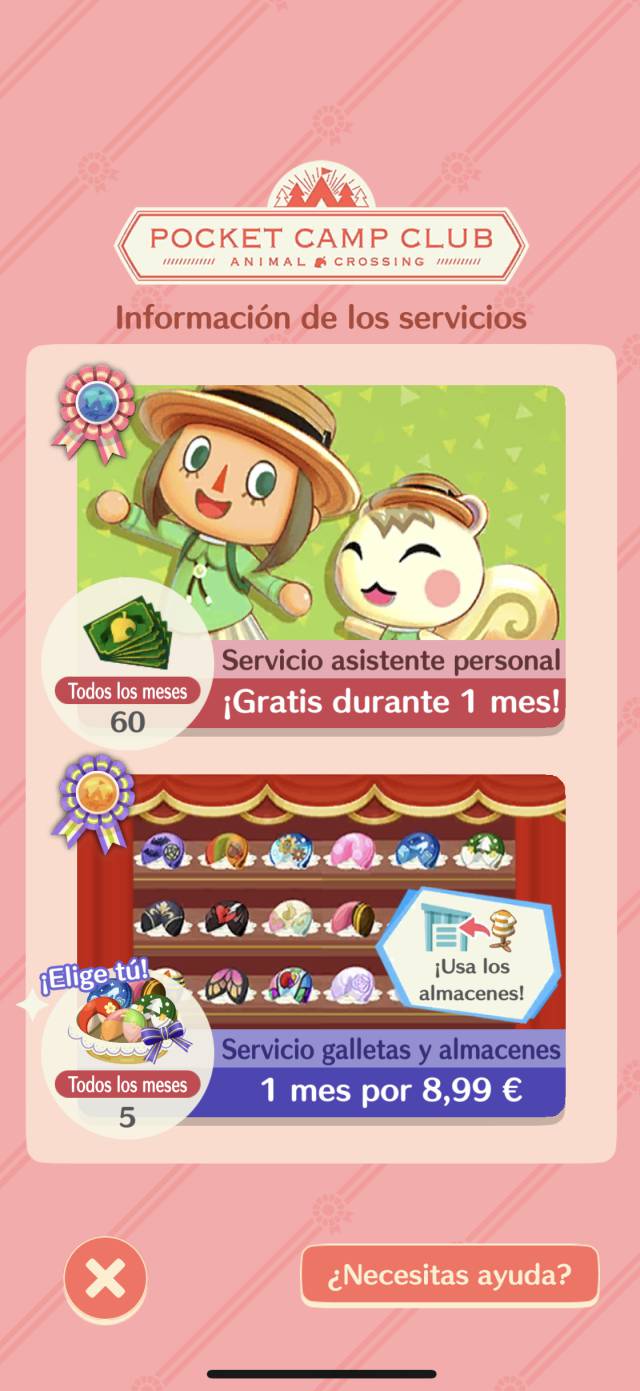 Both subscriptions will benefit from exclusive advantages, such as the ability to read the Pocket Camp Journal. We can see some articles before being available and we will have access to a newsletter with special content, such as Al sketches or some tips. On the other hand, the creation time of household goods and clothing is reduced.
It should be noted that there are also some restrictions:
You will not be able to choose Canela, Totakeke or other campers with special furniture as assistants in the personal assistant service.
Not all fortune cookies will be included in the cookie and store service.
You will continue to receive stamps for eating the fortune cookies you get thanks to the cookie and store service.
Even if you cancel your subscription to the cookie and store service, you can take out the items you have stored whenever you want.
Animal Crossing: Pocket Camp is available for iOS and Android devices.
Source | Nintendo