In the framework of the Ubisoft Forward, multiple novelties of Assassin's Creed Valhalla were detailed, in addition to presenting an extensive gameplay of 30 minutes.
The new installment of the Assassin's Creed saga, Valhalla, will arrive on November 17, 2020 on PC, PS4, Xbox One and later also on PS5, Xbox Series X and Google Stadia. Thanks to the latest Ubisoft Forward we were able to discover various news about the title, its new combat mechanics, mini-games, world construction and more. On the other hand, we remember that in FreeGameTips we have been able to play more than four hours to the title, so we have brought you our first impressions. What concerns us now is a curiosity such as that we can recruit a cat to be part of our crew: the fishing minigame. We tell you everything we know about it, below.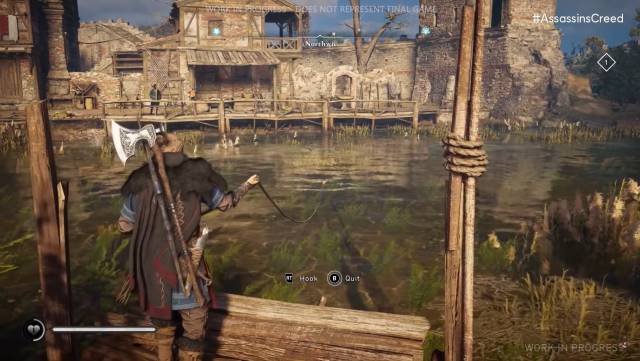 Everything about the fishing minigame in Assassin's Creed Valhalla
One of the innovations that this new installment will bring compared to the previous ones is the fact that Eivor will have a special rope thanks to which it will be able to stop in different rivers and lakes to fish all the aquatic creatures that are swimming there. From what we have been able to see in the gameplay shared by Ubisoft, it will be through a simple minigame in which we will have to collect the "fishing line" and throw it at the right time to prevent it from escaping.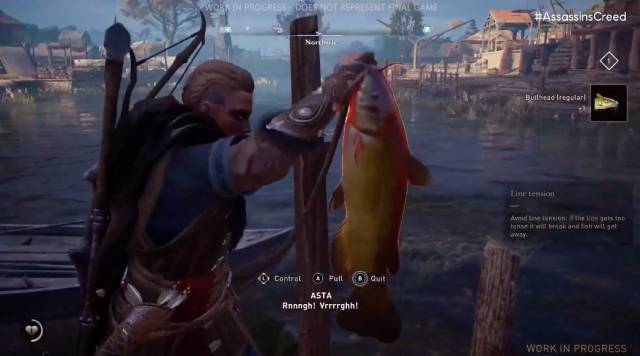 Thanks to this, we will be able to collect the fish in question and eat it to regain health, since when we lose it in combat it will not recover automatically and therefore we must eat various foods and special herbs to heal ourselves, including fish that let's fish. Beyond this, it has been specified that this mechanic will be related to certain special secondary missions that will go in a different line from that of distracting and entertaining Eivor in a Viking world full of possibilities.