Activision and Infinity Ward's successful multiplayer video game receives this new modality to go from 150 players to 200. This is how it works.
Call of Duty: Warzone has received a new update to incorporate for a limited time a game mode for 200 players. The popular multiplayer battle royale game by Infinity Ward and Activision, which is also free (free to play), thus broadens its range of options and increases the number of 150 players with 50 more members. Implying? Neither more nor less than a confrontation of 50 teams where each of them has 4 components.
Call of Duty: Modern Warfare and Warzone – Season Four Reloaded
Season 4 of Call of Duty: Warzone adds with this update another great novelty: Juggernaut Royale, where we will have to look for a package released somewhere on the huge map. If we find it, we will become Juggernaut and we will be able to use its minigun features. If the Juggernaut dies, a plane will re-launch the suit in a pack elsewhere at random.
We continue with Spotter Scope, a weapon with a telescopic sight to act from long distances without being identified; ideal for silent operators. We also have a new Starter Pack that we detail below. It should be added that the weight of the update is 22-36 GB if we install it in Modern Warfare and Warzone; Only in Warzone between 22-30 GB.
New Starter Pack
Shotgun Weapons Plane
500 Call of Duty points
Krueger Epic Skin
New business card and epic emblem
Double XP Token for Battle Pass
60-minute weapons
New Weapon: Rytec AMR E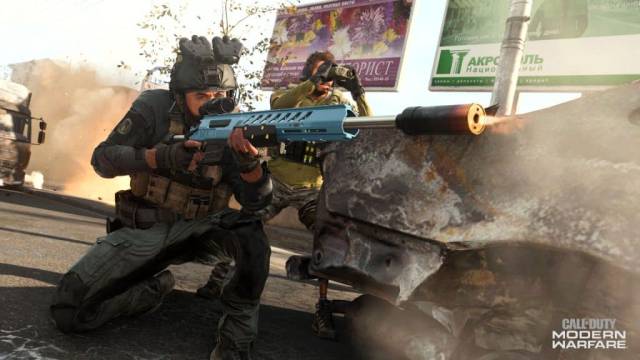 We finish with a novelty for Call of Duty: Modern Warfare, which receives the new Cheshire Park map, located in the British city of London; and a new game mode, Team Defender, where two teams will face each other to get the flag.
When will Call of Duty: Modern Warfare and Warzone Season 5 begin?
Season 4 of Call of Duty: Modern Warfare and Warzone is ongoing. As we tell you in this article with the latest news from the most recent update, there is still a long way to go before making the jump to that fifth season; Presumably, in mid-July, but we do not know whether it will be prayed until August.
It should be said that Call of Duty: Warzone will be released soon on PS5 and Xbox Series X. The successful title will see the light in the next generation of consoles. Does this mean that we will not have a new installment of Call of Duty in 2020? Not at all, in fact, there will be a new Call of Duty this fall of 2020, although Activision has not revealed which studio is handling it or if it will finally be a reboot of Black Ops, as it has been playing for months without official confirmation by .
Call of Duty: Warzone is currently available for free as a free to play on PlayStation 4, Xbox One, and PC.
More information | Infinity ward