The video game arrives on July 14 on PC and is de facto at the top of the list of best-selling titles on Steam. The future is in the air.
Death Stranding arrives on PC via Steam and the Epic Games Store this July 14 with the aim of taking even more technical advantage of the Decima Engine than with what was seen in the PlayStation 4 family of consoles in 2019. Now, with these credentials on the table, is it possible that the title of Hideo Kojima will get a patch to be improved on PS5? According to Kojima Productions technical director, everything will be seen.
In a conversation with Eurogamer, Akio Sakamoto has spoken in depth about this version of Death Stranding for PC, which we have analyzed and scored in FreeGameTips highlighting precisely the technical excellence achieved with DLSS 2.0 and graphic customization. At the end of the interview, the name of the imminent PlayStation 5 is put on the table, a console with greater capacity than its predecessor, confirmed backward compatibility and unimaginable options on PS4 such as instant load times thanks to an SSD memory. While they have nothing to announce at the moment, they will take a closer look at Sony's new console soon.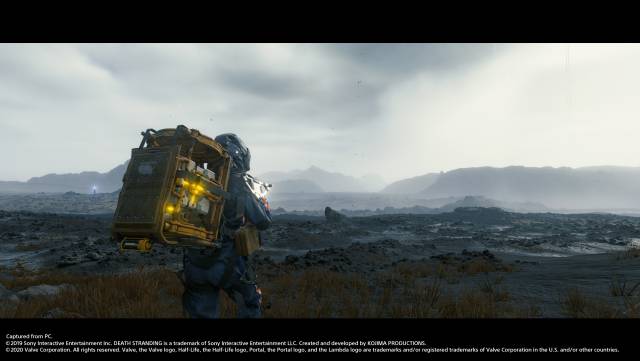 "Currently, we are focused on the PC version of Death Stranding, so I can't say anything about PS5," he begins by saying. "But once we have been able to breathe a little after its PC launch, we are sure to examine it further, and I hope we can let it know once we have made a decision."
Bestseller on Steam before launch
Not surprisingly, the doors are open to the application of a possible patch that takes advantage of the hardware capabilities of the console. One of the first to come to mind is the refresh rate. If in PS4 Pro it moved to 30 FPS / 1080p, the mere fact of raising the 60 FPS in console would delight those who prefer fluidity above all else.
In the meantime, we remember that PS5 will be released this Christmas at a price yet to be determined. These are the announced first party games and these are the two models that we will see in stores at the end of the year.