We detail which are all the skins of the Fortnite Chapter 2 Season 3 Battle Pass. Summer comes to Fortnite Battle Royale.
Season 3 of Fortnite: Chapter 2 begins. After weeks of waiting and the odd delay, Epic Games has released the first trailer for this third season of the new era of the title; also the first trailer of the Battle Pass from which we will know all the details throughout the day. In the meantime, let's take a look at all the new skins for Season 3.
Aquaman, protagonist of Fortnite C2 – Season 3; based on Jason Momoa
The first thing that catches the eye in this Fortnite Season 3: Chapter 2 is Aquaman. And no, it is not based on the photograph that readers of the DC comic could have in their head, but on that of the famous actor Jason Momoa, in charge of interpreting said superhero in the DC cinematographic universe.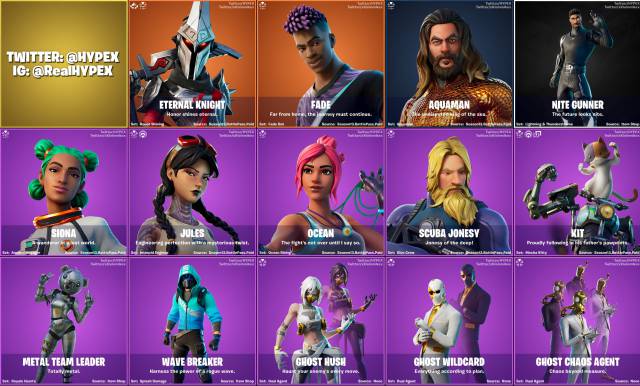 Source | HYPEX
Apart from his skin, the king of the seas is accompanied by Eternal Knight, who as you can see in the image will have a breastplate that shines when sunlight hits; Fade, who away from home will continue his journey (and his purple hair); or Nate Gunner, a guy who seems to like the color black.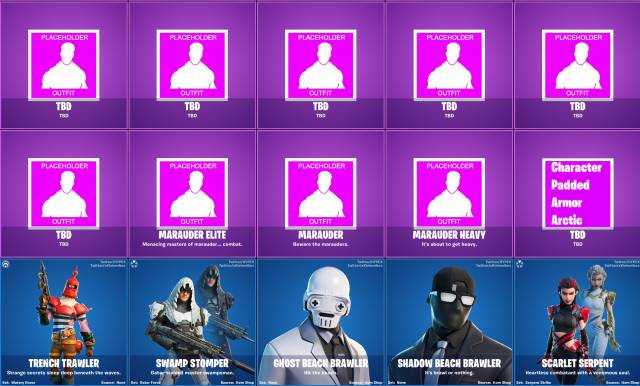 Source | Hypex
But there is more. Fortnite: Chapter 2 – Season 3 features as many new outfits and looks. Siona, Jules, Ocean, Scuba Jonesy, Kit, Metal Team Leader, Wave Breaker, Ghost Hushi, Ghost Wildcard and Ghost Chaos Agent have already revealed their ingame appearance, as HYPEX has advanced on their personal Twitter account.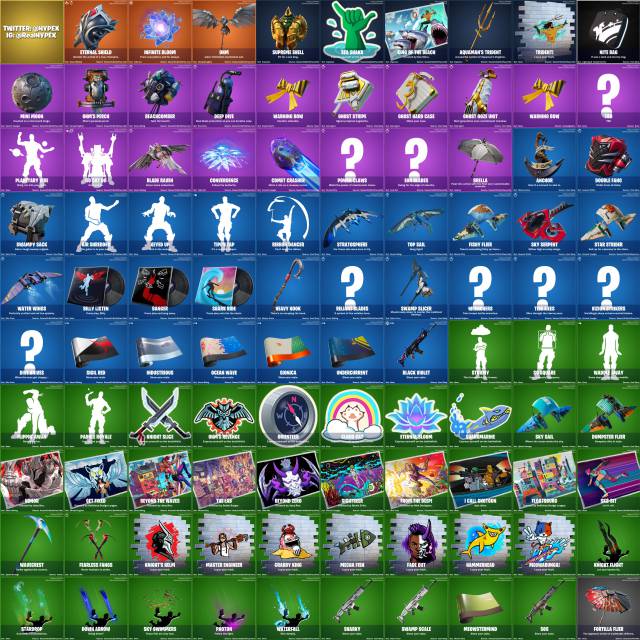 Source | Hypex
For more inri, we have been able to see the skins of Trench Trawler, Swamp Stomper, Ghost Beach Brawler, Shadow Beach Brawler and Scarlet Serpent.
In another of the attached images, a list of the skins corresponding to celebrations, objects and other elements appears, which will be detailed little by little as this long-awaited Season 3 begins. Our Fortnite content manager at FreeGameTips, Rubén Martínez, is already working with the game to bring you the most accurate and rigorous information from the Epic Games video game.
We remember that Fortnite is available as a free to play on PlayStation 4, Xbox One, Nintendo Switch, PC and mobile devices. Coming soon to PS5 and Xbox Series X. In addition, throughout 2021 will make the leap to the impressive Unreal Engine 5.