We detail the most important changes and developments in Fortnite patch 11.20 notes. Chapter 2. News for Fortnite Battle Royale.
On November 20, 2019, patch 11.20 arrived at Fortnite Chapter 2. This content update, corresponding to Season 1 of the new Battle Pass, brings juicy changes and novelties to Fortnite's Battle Royale mode. As we discussed earlier, Epic Games no longer publishes the patch notes as such, but instead are blog updates.
Fortnite – Patch Notes 11.20: changes and news for Battle Royale

Daily challenges return to Fortnite
The most striking novelty of this patch is undoubtedly the return of daily challenges to Fortnite, absent since Fortnite Chapter 2 began. Completing these daily challenges will give us experience. Each time we log in, we will unlock one at random. We can have up to three assets at once.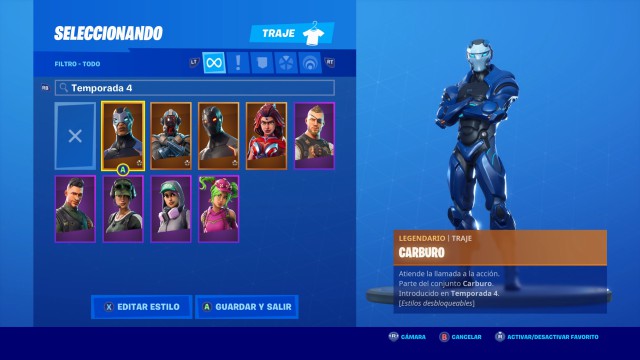 We can search for items at the box office considering what season they were added to the game
Another novelty is a filter function for the box office. Now we can search for the objects by season, facilitating our access to them if we remember when they left.
Other minor interest adjustments are the following:
Now you can adjust the contrast of the UI. To adjust the contrast, use the "Contrast user interface" option in the graphics section within the video settings.
A list of tutorials for the mobile version of Fortnite has been added.
Support for Microsoft DirectX 12 has been added in the PC version of Fortnite. To use Microsoft DirectX 12, you just have to select DirectX12 in the Advanced graphics section of the video settings.
The shot multiplier has been adjusted to the head of the tactical shotgun to be more similar to the multiplier of the slide shotgun.
Actual health (sum of health and shield) granted by sorbet containers has been increased.
Bug fix for Fortnite patch 11.20
It would not be an actual update if it did not correct errors of all kinds. The complete list is as follows:
The synchronization problems related to the bazooka of bandages have been corrected, so we have reactivated this weapon.
We corrected a reported lag in mobile devices.
Fixed a bug that caused the space of the equipped object to be the selection space when players opened the inventory.
Fixed an issue that sometimes caused buildings to appear in low detail when landing on the map on PlayStation 4 and Xbox One.
Now the hair of the Devastator suit appears with the selected color.
The John Wick suit gun no longer seems bigger than intended.
Now, the Magma wrapper appears correctly in everything except for the bazooka of bandages and guns. It will appear correctly in these weapons in a future release.