Twitch Prime confirms the five free games selected for the July remittance. Turok 2: Seeds of Evil and Dear Esther stand out. Last days of June.
Twitch Prime members will receive a new assortment of games during July at no additional cost. Remember that the participants in this subscription are DRM-free games, that is, they can be installed directly on your PC that do not require any launcher.
This month highlights are the classic Turok 2: Seeds of Evil and the narrative experience Dear Esther. Here we leave you with the five available from July 1:
Turok 2: Seeds of Evil

Dear Esther

GRIP: Combat Racing

Kunai

Dark Devotion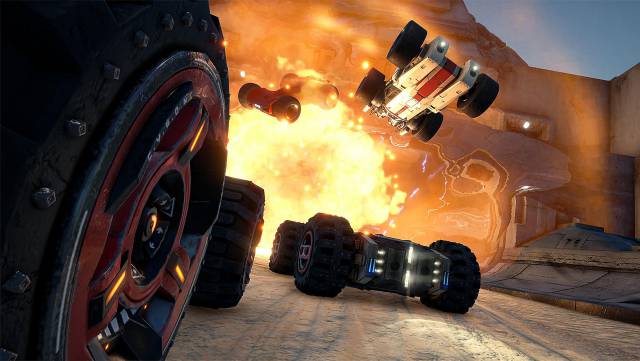 During July, those selected will be accompanied by a new batch of drops of the titles that collaborate with the broadcasting platform. We talked about the opportunity to achieve the fifth content of FIFA 20, the seventh of Apex Legends, the fourth of Teamfight Tactics and more.
Along with them, the June titles remain in their last days of availability. Not all of them end on July 1, so we offer you the complete list of those that you can redeem today and until what day.
Observer – July 1

Project Warlock – July 1

Forsaken Remastered – July 1

Steel Rats – July 1

The Flame in the Flood – July 1

Dream Daddy – July 3

PictoQuest – July 10

Mad Tracks – July 17

Reus – July 24
You can be a member of Twitch Prime as part of the benefits of the Amazon Prime subscription. If you are in the digital store, simply link your accounts between the two websites and you will have it. You can be a member for € 4.99 a month or € 36 a year.
Being part of Twitch Prime will not only allow you to access exclusive additional games and content, but will also grant you a free channel subscription. More information in this link.