Google reveals the free video games added to the Stadia Pro catalog of works this August. Kona and Metro 2033 Redux stand out.
Google has announced the free games available for Google Stadia starting August 1 on the Stadia Pro subscription service. The first batch will consist of Metro 2033 Redux, Kona, Strange Brigade and Just Shapes & Beats, while on August 14 Rock of Ages III will be added to this library.
All of them will become part of the Stadia Pro library at no additional cost, so that both already subscribed members and those who become part of the service will be able to access these and the rest of the platform's free games. The rest of the competitors have also shown their cards for this month of August, from PS Plus in the case of PlayStation as Xbox Live GOLD for Microsoft users. Also, in this article you can access all the free games currently in the sector.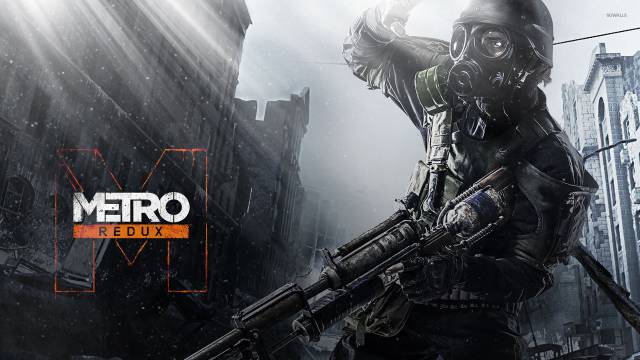 Metro 2033 Redux
Google Stadia Premiere Edition permanently lowers its price
On June 17 there was a price reduction for Google Stadia in its Premiere Edition, which went from 129 euros to 99 euros. The pack consists of Chromecast Ultra and a Google controller plus a one-month subscription; the Stadia Pro service then costs € 9.99 each month. Nothing changes otherwise: we play in streaming, with no load or download times, immediate access to the titles we want to play. After adding works such as Panzer Dragoon Remake, Little Nightmares, Get Packed, Power Rangers: Battle for the Grid and Superhot, we leave below the complete list of games included at no additional cost in the Stadia Pro subscription:
Destiny 2
GRID
Gylt
PUBG
Serious Sam Collection
Spitlings
Stacks On Stacks (On Stacks)
Steamworld heist
SteamWorld Dig 2
SteamWorld Quest: Hand of Gilgamesh
The Turing Test
Zombie Army 4: Dead War
Get Packed
Little Nightmares
Power Rangers: Battle for the Grid
SUPERHOT
Panzer Dragoon Remake
The Elder Scrolls Online
Crayta
Monster Boy and the Cursed Kingdom
SteamWorld Dig
West of Loathing