Rockstar Games presents the weekly news of the popular multiplayer mode of GTA V, this time, with triple GTA $ and RP in Collection, gifts and sales.
One more week, Rockstar Games presents the news of GTA Online, the popular multiplayer mode of GTA V, this time, with triple GTA $ and RP in Collection, double rewards in all sales of air merchandise and in the flight school, a Nagasaki Ultralight free to sign in, the Dewbauchee Vagner as the top prize of the Roulette of Fortune, discounts in hangars and vehicles, Twitch Prime bonuses and advantages of PlayStation Plus.
Pilots week in GTA Online
Look up and you'll see a squad of morons doing stunts in perfect sync between the clouds above the Maze Bank tower. What better time to take to the skies than Pilot Week in GTA Online? In an emergency, cover your head and prepare for impact. This week, play GTA Online anytime and get the Nagasaki Ultralight car for free.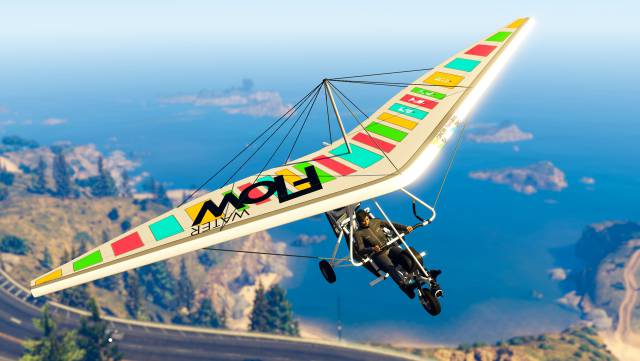 Triple Reward in Gathering
Get in the cockpit and play Gathering, an aerial version of Capture the Flag, to see how many deliveries you manage to deposit at your team's headquarters. If you prefer, you can play dirty and loot the base of your rivals. The winners will be awarded a triple GTA $ and RP reward.
Double reward in sales of air merchandise
If your source of income is more illicit, all sales of air merchandise give double money and RP. You have until July 15 to exit contraband by air.
Double reward at flight school
If all this aeronautical slang sounds Chinese to you, you can always go back to flight school. You'll get double the rewards just for practicing a little at the controls.
Roulette of Fortune Prize: Dewbauchee Vagner
If land vehicles are your thing, stop by the lobby of The Diamond Casino & Resort and play Roulette of Fortune. In addition to earning money, RP, clothing, and mystery items, you'll have a chance to grab the futuristic Dewbauchee Vagner.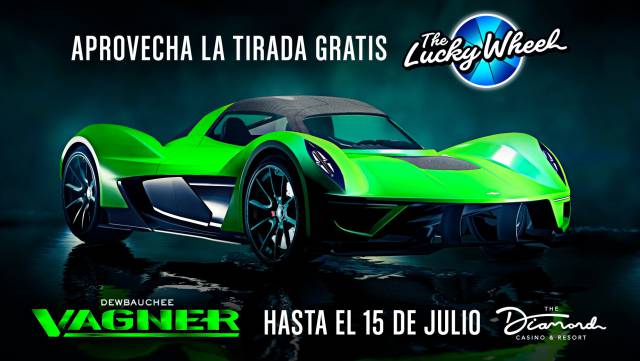 Discounts on hangars and vehicles
Hangar of the LS A17 Airport: 50% discount
LS Airport Hangar 1: 50% discount
Hangar of Fort Zancudo 3499 – 50% off
Hangar of Fort Zancudo 3497: 50% discount
Fort Zancudo A2 Hangar – 50% off
Hangar renovations: 50% discount
Garages: 50% discount
FH-1 Hunter – 50% off
Progen T20: 50% discount
LF-22 Starling – 40% off
Western Rogue – 40% off
RM-10 Bombushka – 40% off
Pegassi Osiris – 30% off
Coil Rocket Voltic – 30% off
Declasse Scramjet – 30% off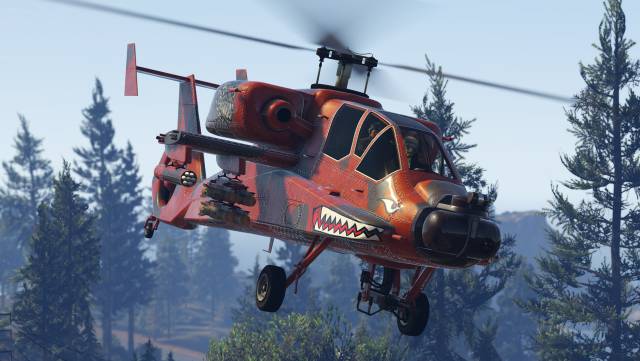 Twitch Prime Advantages
GTA Online players who have linked their Twitch Prime and Social Club accounts will receive a GTA $ 200,000 bonus just for playing between July 9-15 (it will be deposited to your Maze Bank account in less than 72 hours) . If you also played GTA Online last week, continue the streak this and the next two weeks to earn up to 1,000,000 GTA $ in total.
Plus, enjoy a rebate on the Pixel Pete Arcade price and an 85% discount on the HVY APC and Överflöd Imorgon.
PlayStation Plus Advantages
As a special bonus for PlayStation Plus members, play anytime through August 5 and receive 1,000,000 GTA $ in your Maze Bank account within 72 hours of logging in. Get 1,000,000 GTA $ for every month you play GTA Online until its launch on PlayStation 5.