The Netherlands studio started under a different name and was an independent studio until Sony Wordwide Studios joined its in-house teams.
Consolidating yourself in an industry like that of video games is not an easy task, even when you are part of the network of studios of an almighty company like Sony Interactive Entertainment. Guerrilla Games, now one more under the seal of PlayStation Studios, had a hard time finding its way. Trapped for years in the Killzone saga, this developer based in the Netherlands designed several notable chapters within her shooters saga, but the studio's potential finally exploded with Horizon Zero Dawn, one of the biggest PlayStation 4 exclusives.
The incontestable triumph of the video game starring Aloy was not a coincidence, but it was a set of good ideas successfully translated into reality. Like in a puzzle, sometimes not all the pieces fit completely, but in the case of Horizon, Guerrilla knew how to put them right where they should be. So from that moment on, everyone was convinced that there would be a sequel. The commercial response also foreshadowed it, more than ten million units sold worldwide is not exactly a trifle.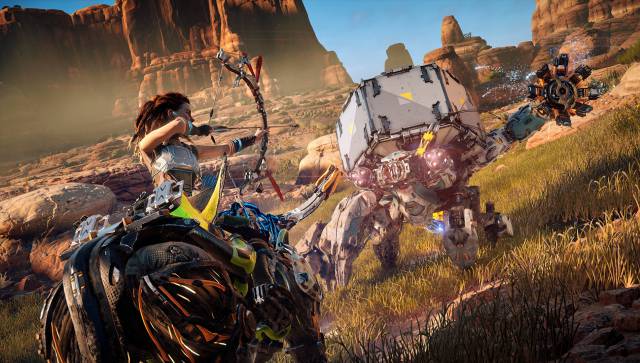 PlayStation 5 presented its first games at an event that took place on June 11, 2020. The rumors about the presence of the sequel had already sounded incessantly in the previous days, and even some members of the team, such as the composer Joris de Man, they conveniently remembered the date and time of the event. Michelle Jenner, the actress of dubbing of Aloy in Spain, also did the same, but before the reactions of the fans and the media, she admitted not knowing if there would be news. In any case, Horizon: Forbidden West was made official a few hours later.
Guerrilla Games is a veteran studio that has its roots in a merger between different companies. His story, far from starting with Killzone, hides much more humble beginnings. At the beginning, twenty years ago in time, they were not called that way either, since their first video games were published as Lost Boys Games. This is the story of Guerrilla Games, the makers of Killzone, Horizon Zero Dawn, and many more titles. A story, like many others, that was not always rosy. Until they reached Aloy, they had to navigate many stones along the way.
Early years, the foundations of Guerrilla
In the city of Amsterdam, the capital of the Netherlands, a small Dutch studio started its development in video games. For years, they worked at Herengracht 410, in a historic building that had been a bank in the past. But like everything, as the company grew, its needs increased in parallel. Hermen Hulst, now President of Sony Worldwide Studios – replacing Shawn Layden – was Guerrilla CEO. In an interview with Gamasutra, he remembers those years in the old studio headquarters, now established in the same city, but in a more modern building:
"That place was falling apart on top of us. We had all the network cables hanging on the walls; The walls themselves were smashed and our power supply was failing to continue operating. Last summer we brought in a few diesel generators to run the air conditioner, but this is a pretty upscale neighborhood, so the people who lived around made complaints about the noise, so the police told us we had to stop doing that. "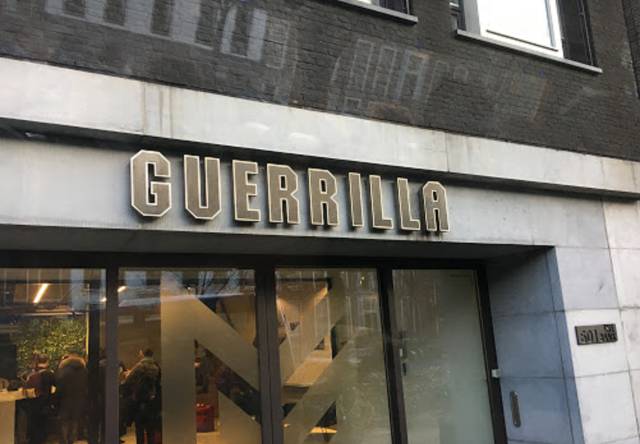 Photo: Rozgrywkapodcast
Guerrilla Games' period of activity began even before its establishment in that dilapidated building. Arjan Brussee, now at Epic Games, was linked to Visceral Games as executive producer of Battlefield: Hardline. He did so after leaving Guerrilla, the studio he had co-founded. He also set up Boss Key Productions along with Cliff Bleszinski, an experiment that did not go well (Lawbreakers was a commercial failure, just like his next game). The story between the two developers, however, started in the 1990s. Epic Megagames (the current Epic Games), contacted Brussee in 1994 to participate in the development of Jazz Jackrabbit with Bleszinski.
As an independent developer, he did different jobs for different companies. His company, Orange Games, merged with two small studios, Digital Infinity and Formula. At that time, Mathijs de Jonge and Hermen Hulst, both important figures in Guerrilla, became part of Lost Boys Games, which then belonged to a richachón known as Michiel Mol.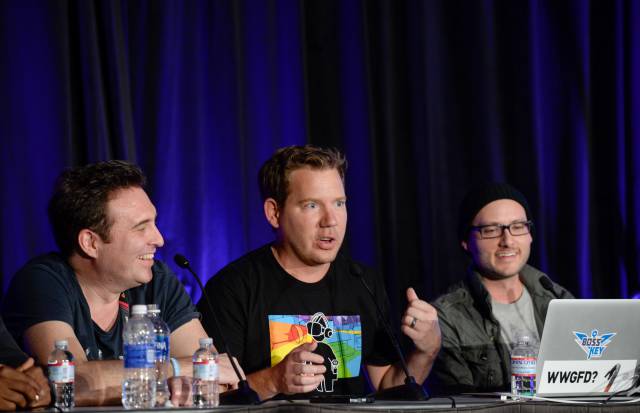 Arjan Brussee (left).
From Game Boy Color to PlayStation and a name change through
The studio's first project was a Game Boy Color game that never found a publisher. "Although it was a Game Boy Color title, we had the same ambition as with Killzone 3," Mathijs de Jonge tells Gamesutra. "It is a platform and puzzle game, but it has an integrated level editor. The eighty-something levels of the game were created by the ingame editor. If you remember, Game Boy Color had an infrared port, so you could send your levels and puzzles to friends that way. "
The developer calls it an "ambitious project", while sadly remembering that they could not find anyone interested in publishing it. "At that time, publishers wanted licensed characters, so they asked us to change the cool characters that we had designed for well-known cartoon figures. We did not want to compromise our game, so unfortunately that certified the fact that nobody wanted to publish it ". After that experience, still as Lost Boys Games, the studio developed Tiny Toon Aventures: Dizzy's Candy Quest and Rhino Rumble for Game Boy Color. Then it was the turn of Black Belt Challenge and Invader, this time for Game Boy Advance.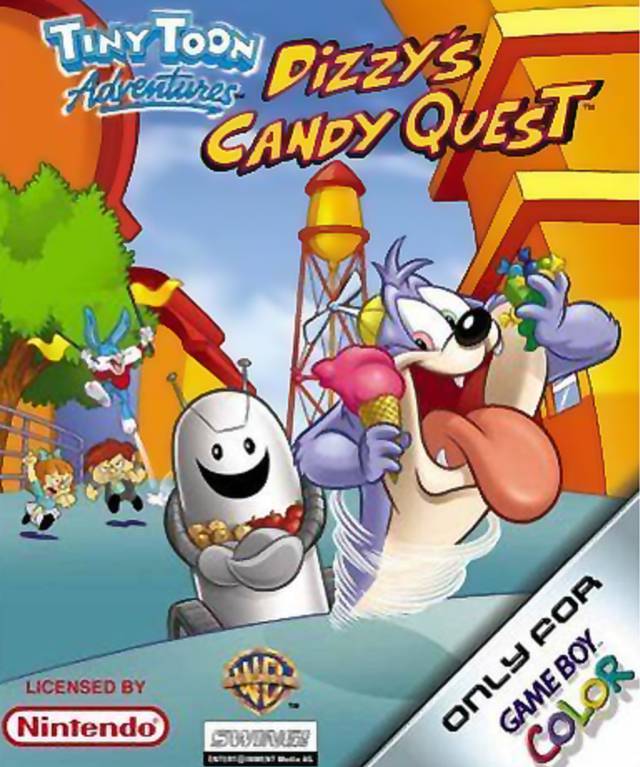 Media Republic group acquired Lost Boys Games shortly after and it was decided to rename the studio, which became Guerrilla Entertainment in 2004. In any case, the company did not last long under the umbrella of this company, because just one year later, Sony Computer Entertainment (now Sony Interactive Entertainment) closed a deal to buy Guerrilla. The operation was closed after the studio released Killzone on PlayStation 2. Part of the photo of the historical context of the time can be extracted from the official press release that Sony sent to the media. The Japanese called it a "strategic move" to ensure "long-term excellence in game development" for "current and future PlayStation platforms." The acquisition was viewed as a "formalization" of an already established relationship between both parties.
"Guerrilla has a great mix of creative, technical and productive talent on its team," said Phil Harrison, a former president of WorldWide Studios and now outside Sony, at Google Stadia. "We have enjoyed a close relationship with its managers and employees for a good number of years. I am delighted that they are now becoming members of the Worldwide Studios developer network. " Those words were spoken months before the launch of PlayStation 3, just before the E3 2005, when they showed that Killzone movie trailer that gave so much to talk about because it was tried to pass a CGI for a gameplay video.
The aforementioned press release also includes the words of Hermen Hulst, the former director of Guerrilla, who is currently in the same position as Phil Harrison in the early 2000s. "Sony Computer Entertainment — with its global presence, leading platforms, and commitment to innovation — is an ideal partner for Guerrilla, so we are excited to take our relationship to the next level."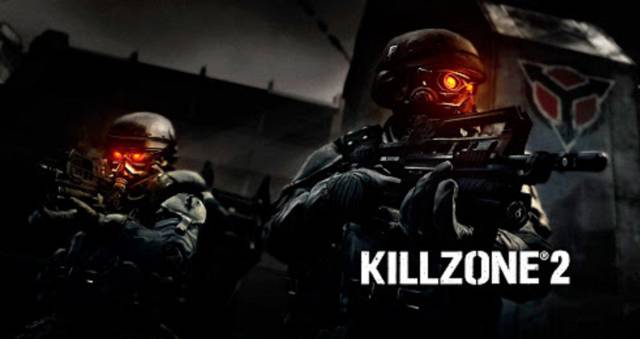 Killzone: Shadowfall and the need to change registry
Producer of Killzone: Shadow Fall and Horizon Zero Dawn, Angie Smets teamed up with Guerrilla to make the Killzone UX design. Speaking to GTM, Smets said the following about the operation: "I think what happened is that the collaboration with Sony went really well. They liked what we did with the first game in the series, so they were interested in buying us. When you are external it is more difficult. It was fantastic for us to have the opportunity to be part of this great family of studios and share experiences with other teams such as the Naugthy Dog or Santa Monica Studio. " One of the advantages of the agreement is that they were able to leave out some aspects that previously had to be closely followed: "It helped us a lot to focus more on the process of creating the games instead of being continuously worried about how the projects are financed" .
PlayStation 4 debuted with Killzone: Shadow Fall, so far the latest installment in the series. Later, in Guerrilla it was clear that they had to bet on something new. According to Angie Smets, they presented a ten-page document with at least forty ideas, which served as a starting point to outline what their new project would be. It is not surprising that when creating unpublished intellectual properties, already outlined ideas or works have to be discarded. That was the case of Dark Silence, the title that competed with Horizon Zero Dawn and that they finally decided to cancel. "It was closer to what we had already done for our technology, a linear experience, an action game." For Smets, they chose the difficult path. "Sometimes you think of something you know you can do, but if that is going to be the next big project, you also need the team to feel passion."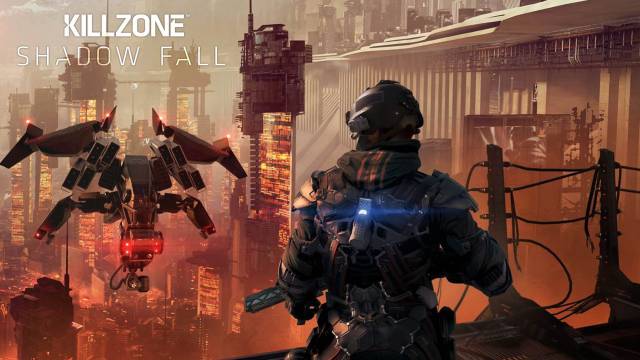 Guerrilla and SIE Worldwide Studios participated in a meeting in which the developer presented the idea that they wanted to develop in the following years. Sony told them that the project was perhaps too ambitious. "They were somewhat right," says Smets, "but I think that since we had already developed so many games, in addition to having Killzone: Shadow Fall set as the launch title for PlayStation 4, they allowed us to move on." On the latest Killzone, the producer is forceful: "A game designed for the premiere of a console is always super difficult to make; launching it is a very tough challenge, so I think we earned Sony's trust. "
Not that they had carte blanche, although the team chose their path. "We work with Sony very closely. We made creative decisions autonomously, but always with great transparency. In other words, we provided them with many updates. " It was not all a path of roses. The producer recalls a particular meeting in which Sony bosses gave them very negative feedback. This happened because they did not know how to explain the concepts correctly. Managers did not understand why there were mechanical dinosaurs in a post-apocalyptic world. "As a producer, you're always looking at how you can stay in control of the development process to make it more predictable, so that problems are detected as soon as possible. The longer you have, the better the solution. Of course, there is also a general experience linked to previous experiences. "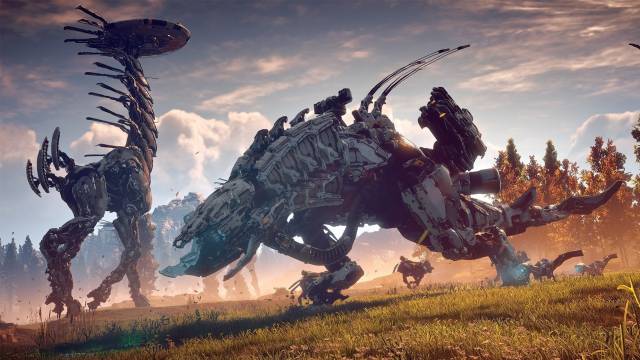 The technology already had it, although it had not yet been named. Not surprisingly, his baptism as Decima Engine materialized because Hideo Kojima, who was developing Death Stranding with that engine, wanted to give him deserved credit. The name is a nod to an island built by the Dutch in the 18th century, whose goal was to activate trade with the Japanese. Furthermore, Decima refers to the Roman goddess of birth and the term 'decimal'. The adaptation of the engine was carried out in two phases: "First we transferred the technology from PlayStation 3 to PlayStation 4 with Killzone: Shadow Fall, so we already had an engine for the new machine. Still, it was still an engine for shooters, so we made sure we have enough programmers to re-adapt the technology, which takes a lot of work. Not only the engine itself, there are other layers that need to be built on top of it. We are facing a large investment that should not be underestimated ".
The robotic dinosaur dilemma
Venture Beat interviewed Angie Smets and sought to make sense of the existence of dinosaurs in these inhospitable lands. "The robots were in the original sketch," unlike these huge reptilian-looking beings. "Once we started prototyping the robots, at first we took Killzone's DNA and they were quite militaristic, like they were battle machines." The producer explains that they perceived themselves out of place, since they did not have the emotional component they needed. They turned it around a lot, to the point where they went on to design playable prototypes with insect-like creatures.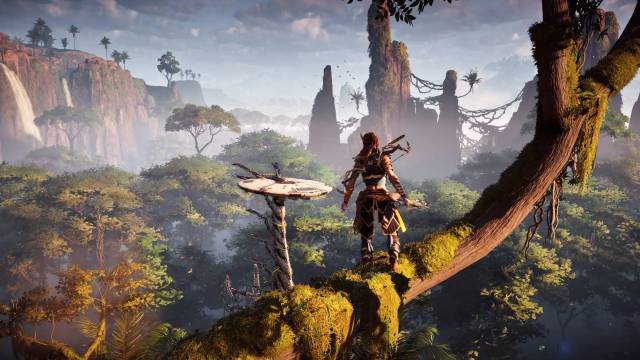 It was a conceptual artist who hit the nail on the head when proposing the fantasy of the tribal human being that arises in Horizon Zero Dawn. As a member of that society, you fight fierce robotic colossi, in a period when man is no longer the dominant species. And what better representative than an animal that was on Earth long before homo sapiens first walked the surface of the planet? The dinosaurs. "I remember people saying, 'oh, dinosaurs, a stupid idea, for sure.' But the artist drew a couple of conceptual arts and soon realized that it could really work. Next, they made a very simple prototype from a Killzone 3 person with a rocket launcher, but already then it could be seen that they were going in the right direction.
"What really consolidated the feeling of the dinosaurs, that animalistic behavior, was when we created the first prototype of the Guardian and encouraged it. Suddenly, they started having a duct pattern, so I could predict what they would do and anticipate, as a player. "
Unlike Killzone, whose levels were linear, Horizon Zero Dawn opted for an open world. "The first Killzone was a very linear shooter. We were used to it. We had not had to face a game scenario in which the player could go anywhere. That was an aspect that we underestimated. I remember that the first version of the map was five times the size of GTA, it was huge. It showed our ambition, we wanted the world to feel really big, that you could explore it, finish the story with only 35% complete. "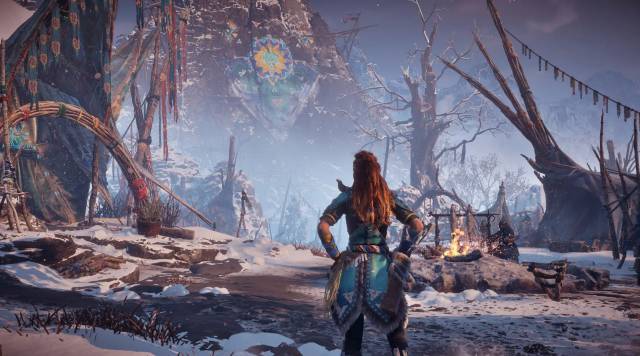 It took them a long time to realize that the size of the map was not the most important thing, but the content itself. "We did not want a gigantic map that felt empty; Nor did you walk and get bored. At the same time, we ruled out that everything was close. We needed it to be an open world that you could explore. "
At that time, in addition, many video games were set in post-apocalyptic worlds, but all of them drew "a dark and gloomy picture" of what the future could be. " The producer thinks that after ten years working at Killzone, it was time to put aside so much darkness, because the world of the future can also be beautiful. "Why not draw that picture," he asks himself. "The humans screwed it up and nature" reconquered what was lost. "Then we start again. That is one of the things that inspired the entire team, that idea that we could start from scratch. "
With Horizon: Forbidden West they do not start from scratch, but it will be an important game to establish itself as a solvent and quality studio. Guerrilla Games has announced that the title will not be ready for the launch of PlayStation 5, but players will not have to wait long: the first half of 2021, if things do not go wrong.