We immersed ourselves for the first time in the survival horror proposal of We Create Stuff. In Sound Mind will arrive next 2021 on PS5, Xbox Series X and PC.
We have already tried In Sound Mind. The psychological terror of We Create Stuff begins to see the first rays of light since its reveal last year. The proposal takes the roots of survival horror in its maximum essence. Exploration, backtracking, small puzzles … All the elements that characterize the genre are there.
Following its revelation on the past PC Gaming Show, the company released its first demo. Remember that the game is planned in 2021 for PS5, Xbox Series X and PC.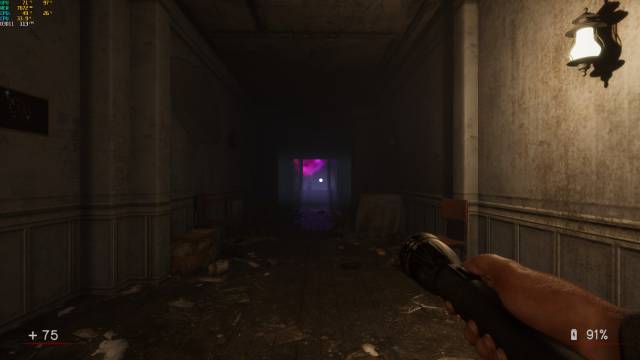 First of all, traditional
That would be the summary of our time in In Sound Mind. The first few bars are confusing, both on the plot level and mechanically. What do we do in an abandoned mansion? Why is the city outside flooded? What should we do? The game gradually begins to guide us with visual clues, handwritten notes of a kind of entity that follows our trail.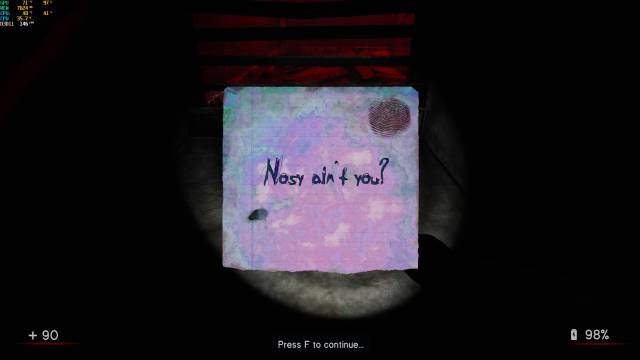 We will soon know that darkness can be fought. The lantern will be our faithful companion throughout the journey. It works by rechargeable battery, which will add health percentages by collecting batteries on stage. Their number is abundant, and as soon as they are taken they are added directly to the total, so in that sense it loses certain management. We have an inventory in which to manage consumables and vital objects. Why not make batteries a scarcer and more equippable element?
The stage is narrow, dark, it really conveys the feeling of being helpless before what can be expected when we turn the corner. The threats that we have seen during the demonstration occurred in a certain space, that is, their appearance follows the lines of the script, but we still feel that there is something out there watching.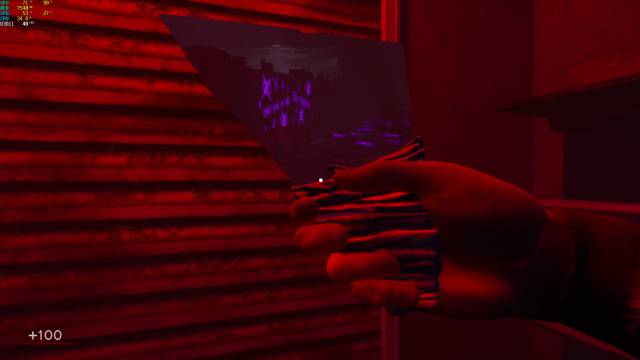 It should be noted that the use of key objects to advance is subject to exploration. Despite setting a goal, at no time are we told where the pieces are. There was a time, for example, when we were given a cassette tape, only usable in a specific room. The lack of aid makes it a survival horror of those of paper and pen, something increasingly difficult to find today.
Not look into the eyes
While the first part of the demo is based on showing how level design works, the second section was focused on taking down a special enemy. We are in an abandoned shopping center, full of secondary actions and elements that have significance in the way artificial intelligence unfolds.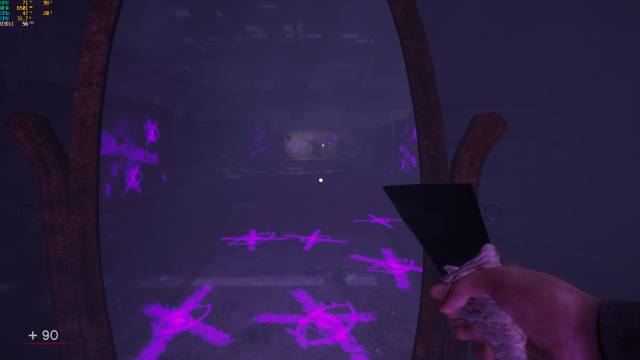 The peculiarity of this type of nemesis is that every time we look at it in the eyes it will attack us. To do this, we must grasp the pieces of crystals by mapping to create a reflection that not only scares it, but also reveals how to defeat it and where to progress. It is, without a doubt, the best part of the session, and a true demonstration of the studio's potential in creating a varied interactive environment.
In Sound Mind reveals just enough for you to try to connect the dots in this 3D puzzle. We do not know how and when we have been intrusive in this world of terror. A voice speaks to us on the phone, perhaps familiar from the way it expresses itself, which serves to get to know ourselves. It is the tapes that we discussed earlier that allow us to continue advancing through the levels.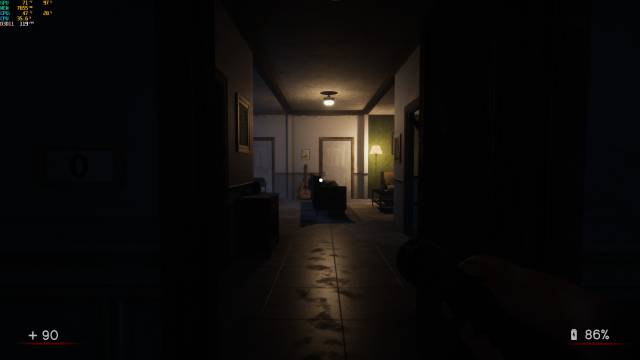 Although at first it is merely contemplative, soon after we will be introduced to combat with a firearm. The truth is that the experience works best when we grab the flashlight, since combat is not its strong point. We are defenseless in a hostile scenario. It is our ingenuity that allows us to discover what to do in the next step.
A promising start
Leaving technical aspects of a build in development aside, In Sound Mind shows its cards clearly and concisely. We are facing a survival horror, with all the letters. As it is. If I had to look in a mirror, I would look in the Silent Hill mirror, which speaks volumes. Terror is amplified by superb visual direction. There are no jump scares or scares accompanied by violins; Fear originates from not knowing what or who we are dealing with.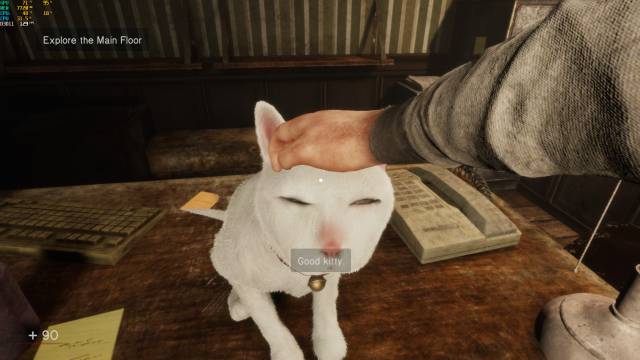 You can pet the cat.
In Sound Mind will arrive during next 2021 on PS5, Xbox Series X and PC.