More power for next-gen laptops
Through a virtual presentation, Intel presented what will be its eleventh generation of processors focused on laptops with integrated Iris X graphics formerly known under the code name of Tiger lake, which seek to face the chips with the same characteristics of AMD.
Under the slogan of being "the best processor in the world for ultralight and portable", the Californian brand revealed that the new Core i7-1185G7 will be the fastest processor for productivity, content creation and video games.
characteristics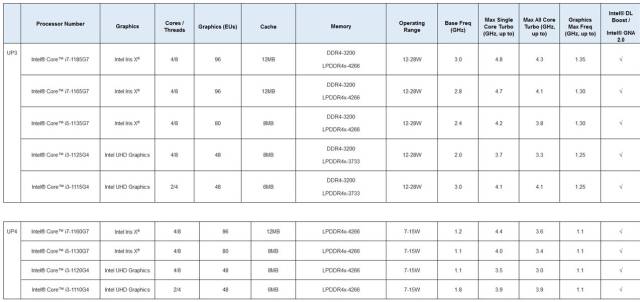 During the presentation, they did a comparison vs the AMD 4800U with programs like Photoshop where some jobs managed to finish in less than 40 seconds, which implies a 200% faster operation.
Another example was with Adobe Premiere where a video managed to be rendered in half the time of its AMD counterpart.
However, this processor will have artificial intelligence that can be used to isolate the sound in videoconferences, they promptly exemplified with a talk between Ksenia Chistyakova, her product engineer and media marketing and artificial intelligence and another member of the staff with the noise of a vacuum cleaner. . In this demo it was remarkable how the processor is capable of isolating only the voice in this type of conference.
Without a doubt, the most impressive demo came when they compared the performance of the new processor with a racing video game where the difference was almost double compared to the AMD 4800U, reaching an average of 57 sustained frames per second.
In round numbers Gregory Bryant, executive vice president, assured that this generation of Intel processors will be 2.7 times faster for content generation and twice as fast in terms of frames per second performance in video games.
However, Chris Walker, vice president of mobile platforms, showed part of the design that these new laptops will have in terms of cooling, which will serve as an antenna for the integrated Wi-Fi 6 and which in turn will integrate Thunderbolt 4 ports to have more connectivity versatile and fast.
As for the battery life of the new computers with these processors, it is estimated that they last up to 9 hours under a Full HD resolution and that 30 minutes of charging, can last up to 4 hours of work. All thanks to its SuperFin technology that optimize energy efficiency.
The Intel Evo platform for verified second edition specification laptop designs and Project Athena innovation program KEIs were also announced. Based on 11th Gen Intel Core processors with Intel Iris X graphics. These Intel Evo flagship devices will be verified as the best laptops for any job. More than 20 verified designs are expected to arrive this year.
At the end of the brand I take advantage of the brand I take advantage of this presentation to publicize what its new logo will be.